Violence Targeting Palestinian Banks Comes at a Sensitive Time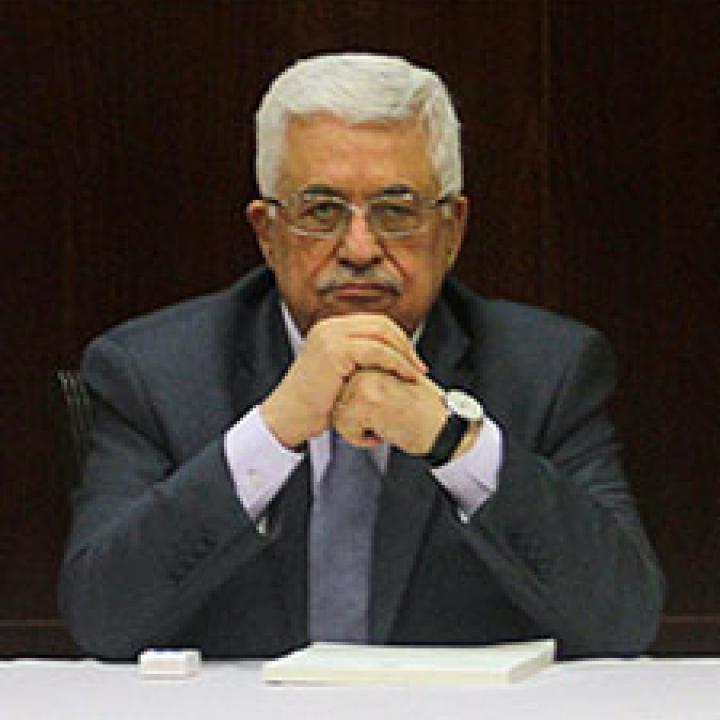 The latest row over prisoner payments has highlighted the PA's longstanding legitimacy deficit and its potential inability to control events on the ground if public unrest escalates this summer.
Last week, a number of Palestinian banks closed select personal accounts for fear of exposure to civil suits and seizure of funds by Israeli authorities—a decision that triggered violent reactions in various West Bank communities. The accounts in question belonged to Palestinian prisoners in Israeli jails and their families, who receive regular support payments from the Palestinian Authority.
The banks acted prior to the apparent May 9 implementation date for an Israeli military order issued in February that seems to allow for seizing these PA payments. Defense Minister Naftali Bennet announced a similar measure in late December for seizing PA payments to Arab Israeli prisoners.
Although Israeli defense officials are said to have reassured the PA that implementation would be delayed six months due to the severe economic and fiscal impact of the coronavirus pandemic, the banks had additional fears in mind—namely, new exposure to multi-million-dollar civil suits brought by U.S. and Israeli victims of terrorism. In December, plaintiffs in Israeli courts sued Arab Bank, a Jordanian institution with branches in the West Bank and Gaza. The suit is still pending, but the bank was found liable in a similar case brought six years ago by American victims in U.S. courts. Another U.S. civil case was brought against Cairo Amman Bank, which appears to have been the first to close Palestinian prisoner accounts last week (that case was dismissed in April). 
In response to the account closures, demonstrations broke out in various Palestinian towns against banks that complied with the order. Many of these protests devolved into riots, with gunmen—primarily from the Fatah movement—firing shots and throwing Molotov cocktails at various bank branches. So far, the violence has not spilled into clashes with Israeli or PA security forces, but it raises alarm bells about the prisoner payments issue and the wider political and security environment.
Opinion polls suggest that much of the Palestinian public is willing to compromise with Israel by halting or reworking extra payments to convicted terrorists. Yet PA officials unwaveringly reject any such changes, and the latest incidents suggest that a significant constituency within the population agrees with them. Many Fatah members and senior officials were themselves prisoners or have colleagues who currently are. These activists are quite powerful within the PA/Fatah apparatus—and some are armed. Their role in the unrest is particularly crucial because many presidential contenders are already seeking their support in the contest to determine who will succeed Mahmoud Abbas. The course of events thus far shows that, on symbolically potent and emotive issues, the PA is more responsive to a vocal, politically significant minority than a passive majority.
Indeed, the PA's immediate responses have lined up with the basic demands of the demonstrators. Prime Minister Mohammad Shtayyeh condemned the Israeli seizure order, then issued a Facebook statement on May 8 noting that Palestinian banks had agreed to suspend account closures and find a solution to "preserve the rights of prisoners" while protecting financial institutions from "the occupation and judicial proceedings" (though the banks in question are apparently refusing to process any payments related to prisoner accounts). For their part, the PA security forces reached tacit understandings with the demonstrators not to stop the violence but merely to limit its scope. 
This illustrates the PA's fundamental weakness—while authorities have garnered higher approval ratings for their response to COVID-19, they must still contend with a deeper, multifaceted legitimacy deficit. The latest incidents once again cast the PA as ineffective, reinforcing perceptions of its irrelevance in the face of Israeli action. This lines up with opinion polls suggesting that around half of Palestinians view the PA as a burden on them.
Moreover, these developments are occurring at a particularly sensitive time. The Palestinians are gearing up to respond to Israel's announced intention of annexing parts of the West Bank as soon as July, while the pandemic's economic reverberations are set to worsen. The current unrest adds to an already tense situation and may limit the PA's ability to control developments on the ground. Indeed, its hands-off reaction to the bank protests could indicate its coming reaction to annexation: whether or not the PA leadership wishes to maintain security cooperation with Israel amid such controversies, its actual ability to do so in the face of public outrage will be severely limited by its political weakness.
For now, the PA is considering ideas to continue making the prisoner payments without exposing its banking sector. Yet it has few good options for doing so. Under one proposal, the families of prisoners would be directed to retrieve payments at local post office branches—a plan fraught with irony given that Hamas has used the same method to continue salary and welfare payments in Gaza while isolated from the formal banking system. Ultimately, a political understanding of some sort between the PA and Israel is the only way to resolve this issue. Failure to take that path will only add to local tensions and increase volatility ahead of what may be an unsettled summer.
Ghaith al-Omari is a senior fellow at The Washington Institute and coauthor of its 2018 study State with No Army, Army with No State: Evolution of the Palestinian Authority Security Forces, 1994–2018. Katherine Bauer is the Institute's Blumenstein-Katz Family Fellow and a former U.S. Treasury official.