Signs of Iranian Coordination in Iraqi Base Attacks and Messaging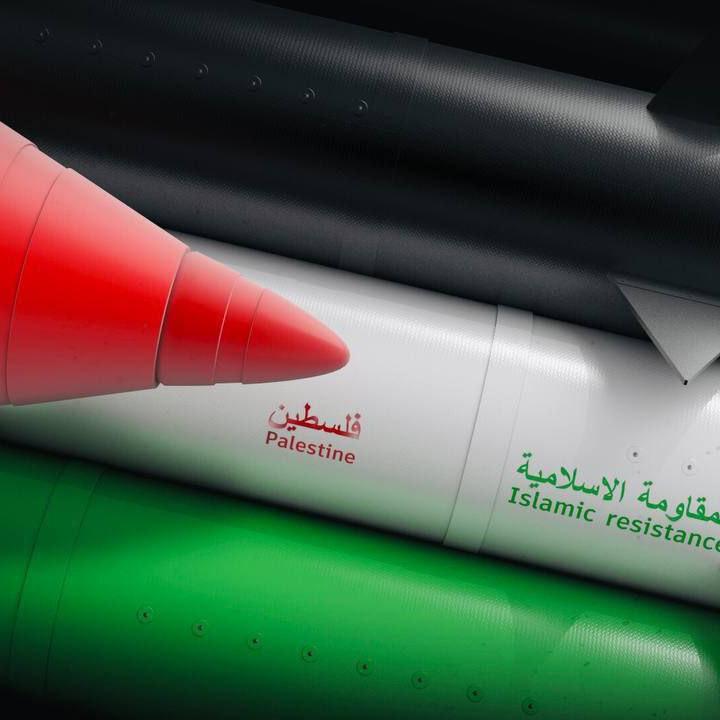 Iran's proxies undertook two drone attacks on U.S. bases in Iraq, and the related social media operations suggest that Iran's Qods Force played a coordinating function.
On October 18, Iraqi muqawama (resistance) groups launched two drone attacks against U.S. forces based in al-Asad Air Base in western Anbar (two drones) and Harir Air Base (one drone) in the Kurdistan Region.
Attack 1: Al-Asad
In the first attack, two drones were intercepted by coalition forces based at Al-Asad, with no damage or casualties reported. The incident was not reported widely on muqawama channels until a few hours later, unlike previous attacks. At that point, the muqawama outlet Sabereen News and other channels released a claim of responsibility by al-Muqawama al-Islamiyah fil al-Iraq (the Islamic Resistance in Iraq) (Figure 1).
The "Islamic Resistance" is not a group per se, but rather an umbrella term used to describe all Iran-backed militias in Iraq. The use of this name indicates that Iraqi militias are posturing themselves as one front amid the war in Gaza, which is typically a sign that their Iranian patron is marshaling and corralling the disparate muqawama groups.
Attack 2: Harir
In contrast to the al-Asad attack, muqawama platforms promptly reported and celebrated the Harir attack, which occurred in daytime hours when more members and supporters were likely paying attention. The initial claim of responsibility was made by Tashkil al-Waritheen, a facade group that is affiliated with the militia Harakat Hezbollah al-Nujaba and enjoys direct links with Iran's Islamic Revolutionary Guard Corps-Qods Force (IRGC-QF). Waritheen's claim read: "As part of the operations supporting al-Aqsa Flood [the code name for Hamas's October 7 assault on Israel], we announce that the American occupation base in northern Iraq was targeted by a drone at exactly twelve o'clock in the afternoon on Wednesday, 10/18/2023. The victory comes only from God. Tashkil al-Waritheen, Operations Support Room for al-Aqsa Flood" (Figure 2). Later, the Islamic Resistance in Iraq also claimed the attack, but seemingly in an overlapping rather than contradictory manner.
Operations Support Room for al-Aqsa Flood
As Waritheen's statement indicates, a new Iraqi online entity was created on October 18 to provide support for Hamas's war with Israel: "The Operations Support Room for al-Aqsa Flood." This entity appears to have allowed the existing Waritheen brand to claim an attack under its umbrella. The Support Room's inaugural statement reads: "Based on [our commitment] to fulfill our duty and legal obligation, we declare the establishment of a joint operations room that contains the Islamic resistance factions in Iraq to supervise operations under the name 'Aqsa Flood Operations Support' (Figure 3).
Iranian-Orchestrated Iraqi Escalation
The Iraqi muqawama have been steadily upping their involvement in the Gaza war. First, they warned that if the United States intervenes in support of Israel, they would strike U.S. targets in the region. Then they used coded language indicating a decision to play a bigger role in the conflict at some point soon. The two drone attacks on U.S. forces followed days later. Afterward, Sabereen News noted that the previous coded threats from October 13 had been fulfilled (Figure 4).
Notably, the move to kinetic action occurred very soon after the controversial October 17 explosion at al-Ahli hospital in Gaza. The sequencing of the muqawama buildup was telling:
A few hours before the al-Asad attack, Nujaba head Akram Kaabi used escalatory language in tweeting a Quranic verse: "In the name of the smasher of the oppressors [Qasem al-Jabbarin], O you who have believed, fight those of the disbelievers next to you, and let them find anger in you" (Figure 5).

Figure 5: Akram Kaabi used escalatory language a few hours before the attack on al-Asad, October 17, 2023.

Ashab al-Kahf (AK), a facade group affiliated with Nujaba, soon followed with another Quranic verse  post: "And kill them wherever you find them, and turn them out from where they turned you out." The statement also condemned the Gaza hospital bombing and threatened the United States for supporting Israel: "The invading U.S. state will pay a double price for its crimes against Iraqis and [for] openly supporting the Zionists to kill humanity and children in Gaza very soon, and from where they don't know" (Figure 6). AK then asked muqawama supporters to gather for a big protest in Tahrir Square, Baghdad, immediately following the statement.

figure 6: Ashab al-Kahf's threatening message hours before the drone attacks, October 17, 2023.  
Many signs indicate that Iraq's "resistance" militias are in fact preparing for a regional war in which they will support Hamas and Iran. The unified nature of the latest muqawama statements and actions strongly suggests that they have received an orchestrating directive from the IRGC-QF, which may be assigning various roles to its proxies and allies in the region.