Interviews and Presentations
The Gaza Crisis: Why Now? What Does it Mean? How Will It End?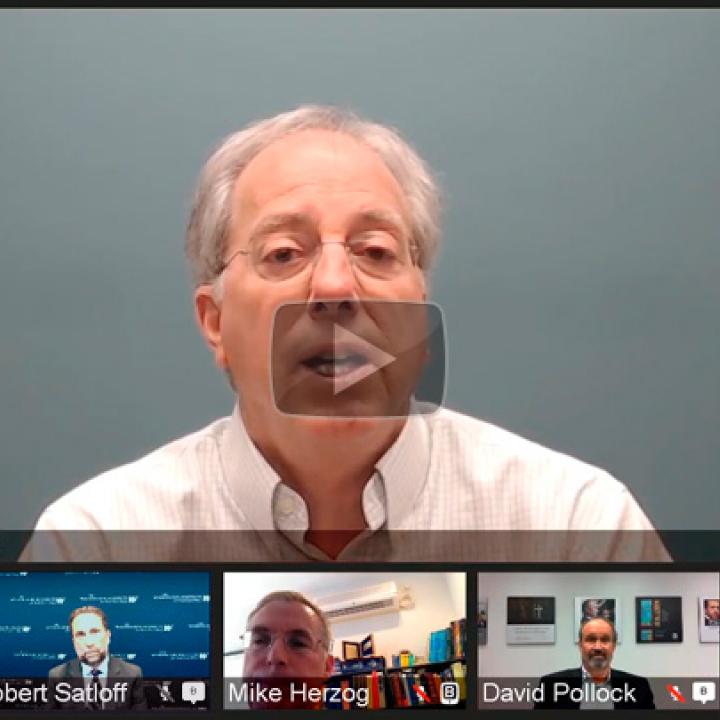 Washington Institute experts discuss the current situation in Gaza, Israel's military operation, Palestinian politics, and U.S. policy during this in-depth video presentation.
"This is [a] test of American leadership and the ability of the United States to rise to the occasion." - Robert Satloff
Subscribe to Washington Institute videos on YouTube.
Israel and Hamas are locked in battle for the first time since 2012 as Israel attempts to eliminate the infrastructure that has enabled the terrorist organization to extend the range of its rockets to target at least sixty percent of the Israeli population.
"The idea that you are trying to recreate the status quo ante is a prescription for ensuring you have to deal with this again in a few months time." - Dennis Ross
In this exclusive video presentation, Institute experts Brig. Gen. Michael Herzog (IDF Ret.), Dr. David Pollock, Ambassador Dennis Ross, and Dr. Robert Satloff address the causes of this conflict, its implications for the region, and the role that Washington can play in bringing it to an end.
View more Washington Institute analysis on Israel, Hamas, and the Palestinian Authority.