Tunisians Pessimistic Ahead of Parliamentary Election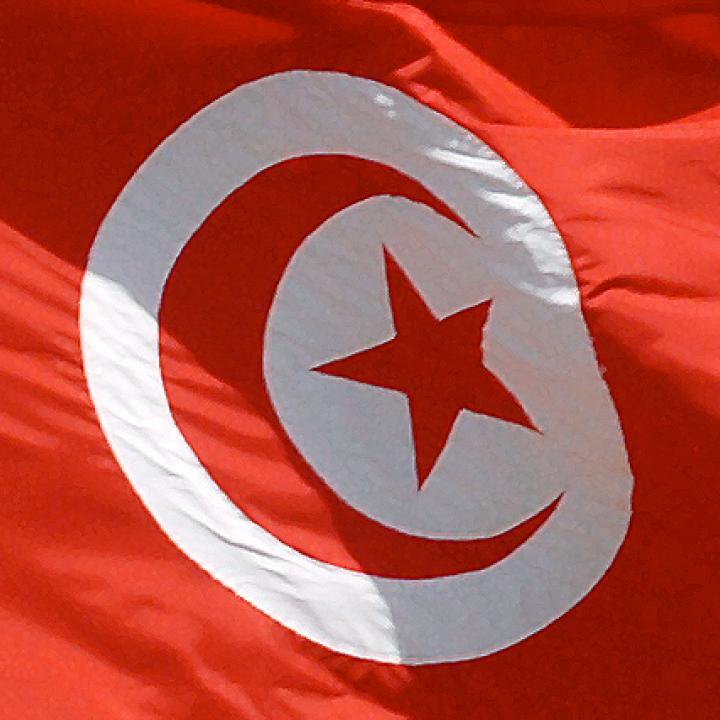 Socioeconomic unrest is growing in many parts of the country, and the series of elections planned this month and next year hold little prospect of bolstering public confidence in an increasingly autocratic government.
With two weeks to go until Tunisia's first legislative election since adopting its new constitution, citizens are full of uncertainty and not a lot of hope. The vote is meant to be the culmination of the controversial political roadmap announced last December by President Kais Saied. Given Tunisia's deteriorating economic conditions, however, the more relevant question is when the country will reach a tipping point of unrest that the president can no longer contain.
Problematic Electoral Process
In September, Saied decreed a new electoral law forbidding political parties from forming electoral lists, instead requiring all candidates to run as independents and present petitions with 400 signatures of support. This and other factors reduced the number of candidates—especially women, who face social obstacles in many areas due to traditional gender norms. Although the government extended the registration window by three days, the final number of candidates across 161 districts reached only 1,055, with just 122 women.
Many parties have responded to the restrictive environment by boycotting the election. Moreover, the prohibition on parties funding candidates has raised fears that the vote will favor wealthier contenders. Taken together, such factors have left people with little hope that the next legislature will be truly representative. The unpredictable political environment created by Saied has even led some to wonder whether the election will happen at all.
Growing Discontent
Meanwhile, Tunisians' level of confidence in the president is unclear. Low turnout in the July constitutional referendum and critical statements from leading social groups indicate that Saied's support has declined since summer 2021, when his sudden moves to freeze parliament and sack the prime minister were broadly welcomed. The constitution changed the political system from one in which power was shared between parliament and the president to one in which the president commands significant lawmaking powers with limited checks and balances.
Yet the extent to which faith in Saied has flagged may be less important than the public's rampant disgust with the perceived corruption and incompetence of Tunisia's political elites. This disdain is particularly pronounced toward Islamists, who tend to receive generalized blame for making a mess of their time in power. Many observers believe that even though increasing numbers of Tunisians are skeptical of Saied, his legal and political attacks on Islamists have made citizens wary of criticizing him. And in political terms, there is currently nowhere else for them to turn.
The domestic turmoil is also growing amid frustration over fuel and food shortages, inflation, and unemployment, leading to more frequent bouts of unrest in impoverished areas. In mid-October, for example, nightly riots erupted in the lower-class Tunis neighborhood of Ettadhamen after a young protester died during a police chase. That same month, large-scale protests broke out in the southern town of Zarzis after authorities buried the corpses of shipwrecked migrants in unmarked graves without attempting to contact their local families. The humiliation appeared to mobilize nearly the entire town, forcing the president to launch an investigation. Clashes between Zarzis residents and the state are still ongoing: in late November, police used tear gas to forcibly disperse protesters trying to march to Djerba, where an international summit was taking place.
In contrast, October protests organized by political parties also mobilized thousands but did not spur Saied to action or provoke a crackdown. This disparity indicates that the president may be particularly sensitive to signs of "the street" speaking out. Indeed, the people's exasperation with the state's failure to improve their lives in any meaningful way appears to be exploding in many areas. The situation recalls the months leading up to Saied's election in 2019, when social protests, suicides, and clashes with the police were also regular occurrences. The spike in Tunisians fleeing by boat to Europe—not to mention legal migration—is another clear reflection of these growing sentiments, reinforcing the urgency of addressing the public's underlying economic and social concerns.
Thus far, however, Saied's main response to the discontent has been to issue draconian laws penalizing vaguely defined cybercrime and criminalizing "fake news." In November, for example, the Ministry of Justice filed a complaint against an anti-government news outlet for allegedly publishing "false information...with the aim of undermining state security." Activists are also concerned about a potential new decree to constrain civil society organizations by limiting their access to foreign funding. When a draft of this law was leaked earlier this year, activists fought back, issuing collective statements and asking foreign governments to oppose it. Nothing further has been heard about the draft, but some fear that Saied may feel more secure about passing such a law now that his government has reached a deal with the IMF for a $1.9 billion loan to prop up the failing economy.
A Grim Post-Election Outlook
Even if the election proceeds without widespread violence or fraud, public uncertainty about creeping authoritarianism will persist. The electoral conditions discussed above virtually guarantee that Tunisia will have an unrepresentative parliament operating in a constitutional environment that gives Saied more opportunities to consolidate power. Local elections are slated for spring 2023, and voters will also be asked to select representatives for a new second parliamentary chamber within six months. Yet the actual functions of this chamber are vague, and additional elections are unlikely to boost confidence in the political system after Saied restructured the national electoral commission and handpicked its members.
The plummeting economy will be even more determinative of the public's mood. The debt-to-GDP ratio has climbed to 89 percent (compared to 47 percent in 2011), and while the IMF loan may buy authorities some time, the amount is insufficient to cover the government's funding needs or prevent the situation from becoming untenable. Moreover, authorities must still implement the unpopular reforms on which the loan is conditioned—a task that previous governments have been unable to carry out.
One potential wild card is the role of the security forces. Unlike the police, the Tunisian Armed Forces are widely beloved, and although they originally obeyed Saied's orders to block the prime minister's office and parliament, they have since stepped back from public view. Traditionally, the military has stayed out of politics, and its current leaders could refuse presidential orders to fire on protesters if faced with such a choice, as they did in 2011. Yet many still fear a scenario in which the military is forced to take charge given the threat this would pose to tradition and political stability.
Fortunately, that scenario is still unlikely at the moment, as is the prospect of Islamist parties getting reelected. Yet in the words of one observer, Tunisia desperately needs "big, bold" solutions. And those citizens who might be able to offer such solutions—especially among the younger generation—may not stick around to deliver them.
Relations with Washington
Further deterioration of Tunisia's economic, political, and social conditions could have serious repercussions for U.S. interests. Continued migration will affect Europe, which has already had to cope with significant refugee influxes from the Middle East and North Africa. Socioeconomic discontent could also drive some Tunisians back into the arms of extremist movements, though security forces have become more proactive in stopping such activity.
In April, Secretary of State Antony Blinken warned Tunis that it must "return to the track that it was on" in order to continue its strong partnership with Washington. A first step in this direction would be a clean voting process in the coming election—one that is endorsed by international observers and, at minimum, restores Tunisia's parliament (despite its flaws). Restoring or implementing other key democratic institutions—such as a constitutional court—will also be critical for stability. The Biden administration should make these requirements clear when Saied visits Washington for the U.S.-Africa Leaders Summit later this month—if he comes.
Another source of leverage is U.S. support for the Tunisian military's largely effective counterterrorism and border security efforts. Yet this tool must be wielded carefully to ensure that all security forces are held to international human rights standards and remain apolitical.
Finally, the administration should continue finding ways to support the Tunisian people, building on the $60 million in rapid assistance extended in mid-October through the U.S. Agency for International Development. One such mechanism would be the $499 million Millennium Challenge Corporation (MCC) compact aimed at strengthening Tunisia's water and transportation sectors, which could technically be ratified once a parliament is in place. Yet successful implementation of the compact would require Tunisia's government to take ownership of such improvements and commit to ruling justly and advancing economic freedom. Unfortunately, President Saied does not appear prepared to do this, even with the incentive of extra U.S. assistance.
Sabina Henneberg is a Soref Fellow at The Washington Institute.