Trump-Netanyahu Meeting: A Reset for U.S.-Israel Relations?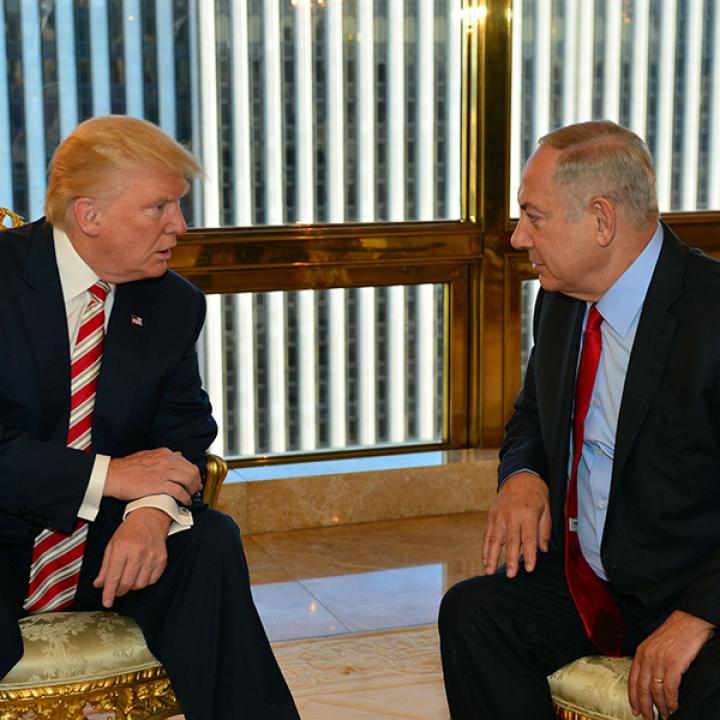 Three experts discuss the policy implications of the prime minister's first White House meeting with President Trump.
After the tension of the Obama years, few foreign leaders have embraced the election of Donald Trump as warmly and enthusiastically as Israel's Binyamin Netanyahu, who clearly sees in the new president a chance to change both the tone and substance of relations with the White House. To discuss the agenda of their first Oval Office meeting and the broader issues at stake for the U.S.-Israel partnership in the Trump era, The Washington Institute hosted a Policy Forum discussion with:
Robert Satloff, executive director of The Washington Institute and author of its Transition 2017 paper "Moving the U.S. Embassy to Jerusalem: From Campaign Promise to Policy Challenge." Read an edited version of his remarks at the forum.
David Makovsky, the Institute's Ziegler Distinguished Fellow, director of its Project on the Middle East Peace Process, and coauthor of its Transition 2017 paper "Toward a New Paradigm for Addressing the Israeli-Palestinian Conflict." Read an edited version of his remarks at the forum.
Yoaz Hendel, a political columnist for Yediot Ahronot newspaper, chairman of the Institute for Zionist Strategies, and former director of communications and public diplomacy for Prime Minister Netanyahu.