Potential Escalation in Iraq (Part 1): Khamenei and Badr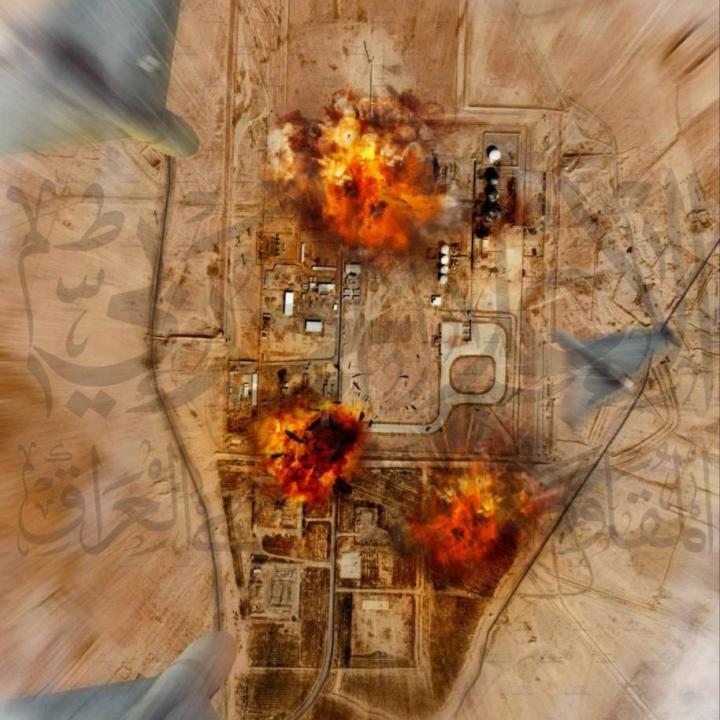 Iraqi "resistance" elements are becoming more bellicose in their rhetoric against the American presence, signaling a new level of escalation against U.S. troops as part of their efforts to support Hamas in the Gaza war.
As Israel's ground campaign in Gaza has unfolded in recent days, each of Iraq's muqawama (resistance) leaders has upped the ante of their anti-U.S. rhetoric, hinting at a real escalation. Their shift conforms to the tougher line coming from their patrons in Iran.
Khamenei Sets the Parameters?
On November 1, two days before Lebanese Hezbollah leader Hassan Nasrallah is due to give his first public speech on the Gaza war, Iranian Supreme Leader Ali Khamenei delivered his own speech signaling the intended role of muqawama factions throughout the region: "This war isn't a war between Israel and Gaza. It's a war between falsehood and truth, a war between the Arrogant Powers and faith" (Figure 1). In Militia Spotlight's assessment, this phrasing represents an exhortation for members of Iran's "axis of resistance" to escalate their military efforts, albeit within parameters that will be defined by Tehran and the Islamic Revolutionary Guard Corps-Qods Force (IRGC-QF).
Badr Organization: From Paper Tiger to Honey Badger
On October 30, Hadi al-Ameri, the leader of the Iran-backed Badr Organization, issued a statement warning that "it is time for the international coalition forces to leave Iraq." Although he asked the Iraqi government to "to set a serious, specific, and short-term timetable" for this exit, he simultaneously sought to justify attacks against these forces: "After a period of calm, the American forces at the Ain al-Assad and Harir bases were targeted by the Islamic resistance factions in Iraq, which is a natural reaction to the bias of America and some European countries toward the usurping Zionist entity" (Figure 2).
Such warnings indicate that the muqawama intend to continue their recent attacks against U.S. assets in Iraq and Syria. Indeed, muqawama social media interpreted Ameri's remark as a green light for Badr Organization personnel to take part in the military campaign. A Telegram channel called the Electronic Hashd stated, "The statement of the secretary-general of Badr the victor, Hajj Hadi al-Ameri, today constitutes a turning point in the confrontation of the Islamic resistance in Iraq against the American presence, and it is a clear and unequivocal permission for the [Badr] organization's mujahedin to engage in action against the American occupation bases" (Figure 3).
It is very rare to hear Ameri use this type of language publicly against U.S. forces, but he has done so twice since the Gaza war broke out. On October 10, he warned, "If the Americans intervene in the battle with Hamas, we will attack all U.S. targets."
Indeed, even groups that are heavily invested in Iraq's political process are becoming swept up in such rhetoric. This includes Badr, which Chatham House characterized as a "parochial" militia focused primarily on political and economic activities, as opposed to a "vanguard" militia focused primarily on resistance activities. At moments like this, Badr's adherence to velayat-e faqih—the doctrine that grants full authority to Iran's Supreme Leader—may trump its parochial interests.
Badr is assessed to have drone and missile systems that it has rarely used against U.S. bases, and these may now come into play. Potential Badr attacks are more likely to be seen in Syria than Iraq. And in either case, they would probably be limited strikes focusing on signaling escalation while adhering to IRGC-QF guidance, thereby minimizing the risk of U.S. fatalities and avoiding actions that might bring down the "resistance government" of Prime Minister Mohammed Shia al-Sudani.