Muqawama Lauds "Resistance Government" in Iraq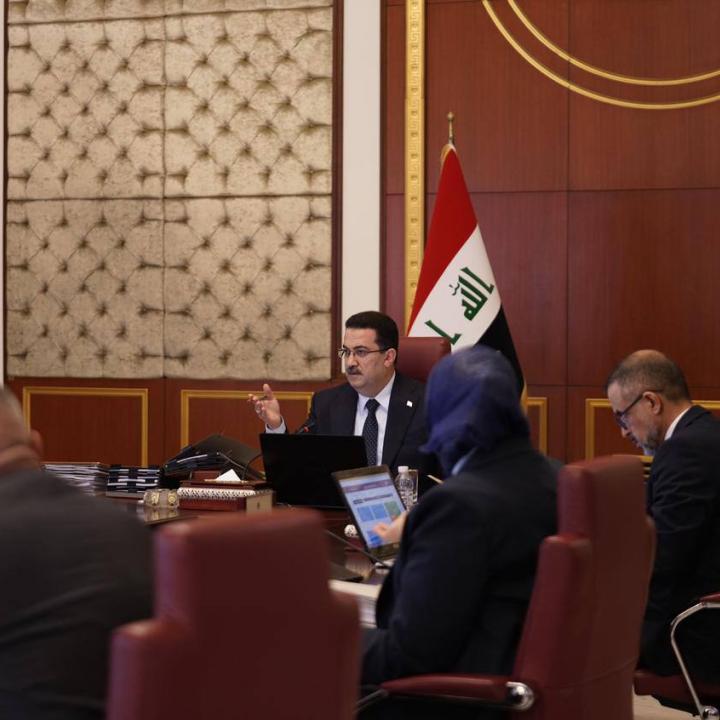 Pro-militia parliamentarians and journalists have become increasingly open about what they expect the Sudani government's role to be: a cover for the muqawama.
On January 10, the pro-Hezbollah Lebanese daily al-Akhbar published an article titled "The Problem of the Relationship with America: A Government of Resistance or Appeasement," focusing on the relationship between Prime Minister Mohammed Shia al-Sudani's government in Iraq and the Biden administration in Washington. The article quotes Ali Turki, a veteran high-ranking fighter from the Iraqi muqawama (resistance) militia Asaib Ahl al-Haq (AAH) who is currently a parliamentarian representing the Sadiqoun bloc, AAH's political wing (Figure 1). Noting that Sudani's government is a "muqawama government," he declared, "The muqawama has come to represent the official view of Iraq, and it is the one running affairs today" (Figure 2). This statement followed AAH leader Qais al-Khazali's November 20 characterization of Sudani as the "general manager" of a muqawama-led government.
This sentiment is increasingly being repeated by figures affiliated with the Iran-backed muqawama. Ahmad Abdussada—a journalist known for appearing on Iraqi television as a talking head representing muqawama positions—recently took to Twitter to respond to criticisms of Sudani. On January 3, the prime minister came under fire for failing to adequately condemn the United States on the anniversary of the targeted killing of Iranian general Qasem Soleimani and Iraqi militia chief Abu Mahdi al-Muhandis. Sudani later condemned the killings and was widely praised inside muqawama circles.
When Abdussada posted on January 3, however, his point was that militia critics should not miss the bigger picture: "Some demand that Sudani make a revolutionary speech on the anniversary of the martyrdom of [Soleimani and Muhandis]. But this isn't his role; instead, it's the role of the leaders of the [Popular Mobilization Forces] and the muqawama, and they've done this well. Sudani has praised [Soleimani and Muhandis] and condemned the Americans who killed them. This is sufficient given his position, since his role is to provide political cover for the muqawama and not to do the work of the muqawama" (Figure 3).
These comments highlight how key militia figures see Sudani's government: as a facade that legitimizes the muqawama and allows them to get on with their ultimate goal of capturing the state. This view is almost certainly shared beyond just AAH.
Last year was an inflection point for the muqawama. In 2020-2021, when Mustafa al-Kadhimi was prime minister, a bevy of weakened, leaderless, and often dysfunctional militia factions were competing to find a way back to their peak era of 2018-2019. The creation of Sudani's government last October could make their long-term goals more attainable than before. With a friendly government in place, they now have even more opportunities to conduct illicit activity under the aegis of previously credible institutions.
Indeed, many muqawama factions remain known violators of both Iraqi law and international human rights law. As pro-Iranian militia power spreads in Iraq, Lebanon, and other locales, international actors must exercise ever-greater caution to understand the links between government agencies, militias, and known rights violators. Militia Spotlight will continue to expose and explain such links.