No Going Back
Activists Reflect a Decade After the Arab Spring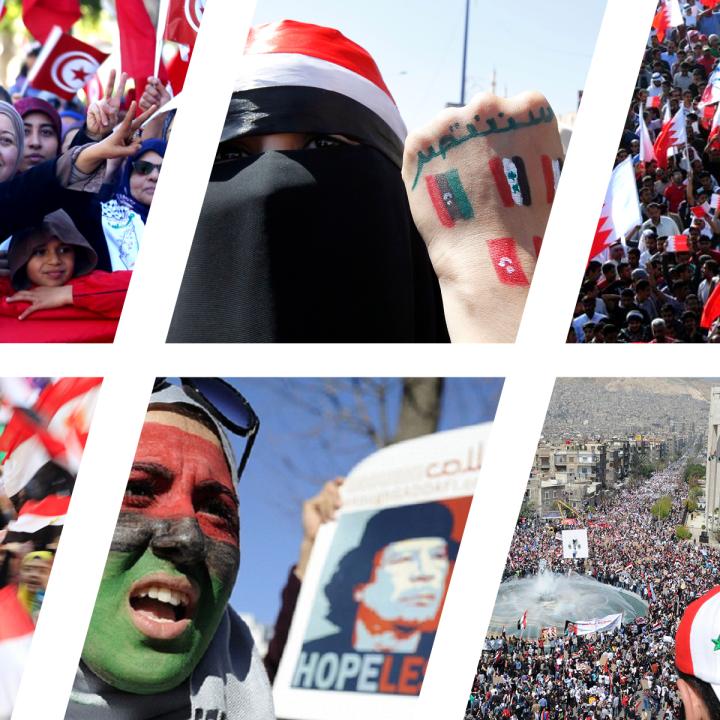 Interviews with thirteen activists reveal a deep sense of disappointment but also a shared conviction that a new reform movement will eventually rise and deliver lasting change to the region.
Against the backdrop of simmering protests, endemic economic challenges, the continuing struggle to contain the Covid-19 pandemic, and fallout from the U.S. withdrawal from Afghanistan, The Washington Institute has launched a series of policy papers to help guide the Biden administration's approach on democracy, reform, human rights, and political change across the Middle East and North Africa. 

The series addresses a range of questions: How do changes in the region over the last decade affect the new administration's approach to these issues? How should the administration best prepare for the "new normal" of protests in the region? What are the policy tools at America's disposal, and how might they be improved upon? How can Washington turn much-needed attention to new areas of focus, such as corruption and public-sector reform? What does public opinion research tell us about what the region's publics want in their countries—and from the United States? And where might enhanced U.S.-EU coordination play a constructive role? The proposed answers will assist policymakers in advancing opportunities for reform, preserving U.S. interests, and navigating Middle East realities in the context of America's global priorities.
In the third essay in the series, Pulitzer Prize–winning journalist Roy Gutman opens up the floor for prominent activists to share their observations and lessons learned a decade after the Arab Spring. With a focus on six countries—Bahrain, Egypt, Libya, Syria, Tunisia, and Yemen—this paper shows that despite widespread disappointment with the eventual results of the uprisings, the desire for change persists, the fear barrier has been broken, and hope prevails that a new generation of reformers will ultimately deliver lasting change to the region.
For a version of the essay with audio clips, click here and scroll to call-out quotes.