Reexamining U.S. Aid to the Middle East:
Ideas for Advancing Both Governance and Democracy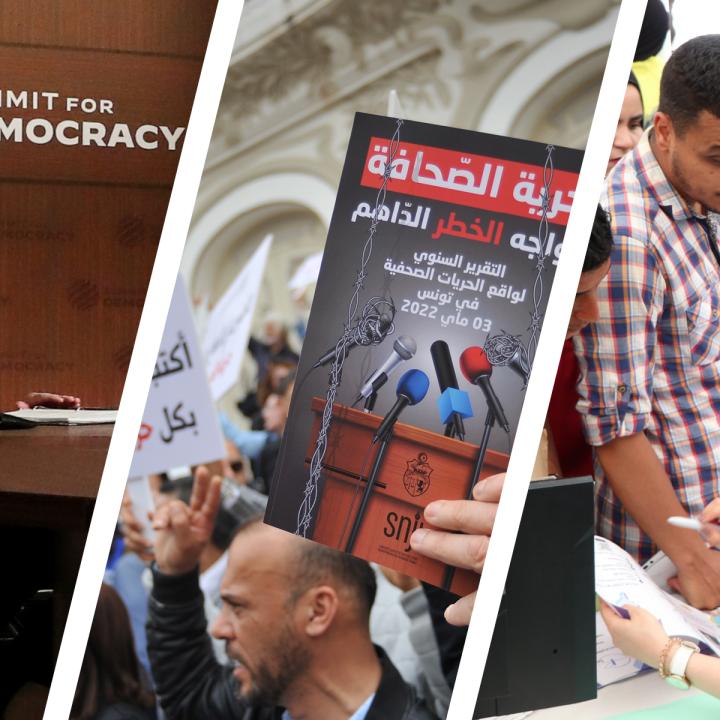 Massive U.S. investment has failed to improve outcomes since the Arab Spring uprisings. A more targeted, sensitive approach could yield better results and promote regional stability.
Against the backdrop of simmering protests, endemic economic challenges, the continuing struggle to contain the Covid-19 pandemic, and fallout from the U.S. withdrawal from Afghanistan, The Washington Institute has launched a series of policy papers to help guide the Biden administration's approach on democracy, reform, human rights, and political change across the Middle East and North Africa. 
The series addresses a range of questions: How do changes in the region over the last decade affect the new administration's approach to these issues? How should the administration best prepare for the "new normal" of protests in the region? What are the policy tools at America's disposal, and how might they be improved upon? How can Washington turn much-needed attention to new areas of focus, such as corruption and public-sector reform? What does public opinion research tell us about what the region's publics want in their countries—and from the United States? And where might enhanced U.S.-EU coordination play a constructive role? The proposed answers will assist policymakers in advancing opportunities for reform, preserving U.S. interests, and navigating Middle East realities in the context of America's global priorities.
In the fifth essay in the series, Ben Fishman probes the conundrum of U.S. democracy and governance assistance, wherein billions of dollars have failed to improve outcomes on a range of measures since the Arab Spring uprisings. The former regional National Security Council director traces U.S. support for democratic movements from its Cold War origins to the present day, concluding that a more effective approach must better align policy and spending priorities, account for the challenges facing individual countries, and focus on supporting local governing bodies, independent media, and anti-corruption efforts. Otherwise, the region could well become less free and more prone to fiercer future uprisings.