Beyond 'Restraint': Washington Can Shape Responses to the West Bank Murders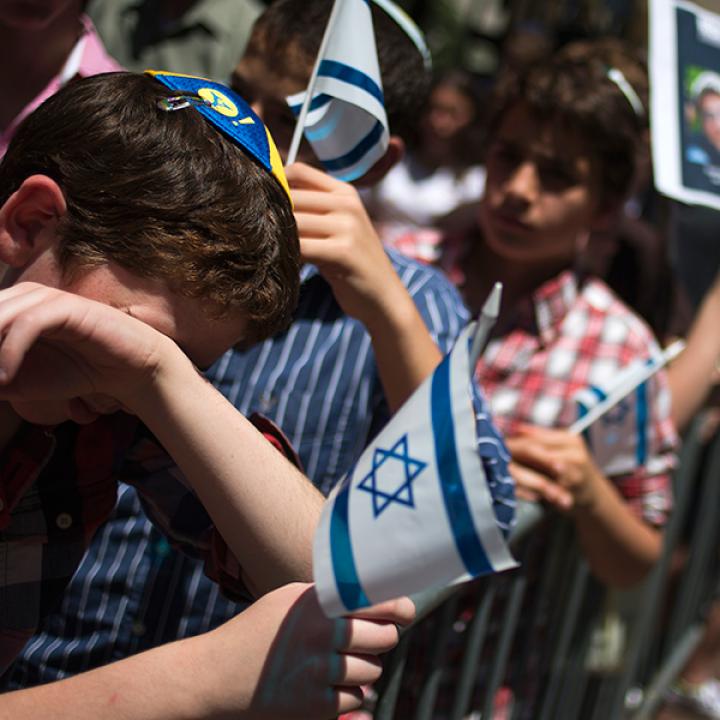 The Obama administration would be on firm ground in making further aid and diplomatic support conditional on the PA either acting unambiguously to end Hamas violence or dissolving its partnership with that U.S.-designated terrorist organization.
The grim discovery of three Israeli teenagers' murdered corpses yesterday challenges U.S. policy toward the Palestinian Authority (PA) and Israel. President Obama and the State Department quickly denounced the killings as "terror" and offered condolences while counseling both parties to exercise "restraint." But this initial reflex reaction raises questions about taking more substantive steps.
Unfortunately, several misconceptions mar the policy discussion. First is that Hamas culpability for the kidnapping and murders, and for the escalating rocket fire from Gaza against Israeli border towns, is "unclear." In fact, nothing could be clearer. Hamas officially praised the kidnappings and did not deny responsibility. The two Palestinian suspects who remain at large are acknowledged Hamas operatives. And a Hamas member of the Palestinian parliament openly wished the kidnappers "better luck next time" in abducting Israelis and holding them hostage. Israel may yet produce still more evidence of guilt, as previously suggested by investigators and officials, but the chain of responsibility is already amply evident.
Even more to the point, Hamas still fully controls the Gaza territory from which dozens of rockets are launched daily into Israeli civilian areas. The group either does nothing to stop them or actively abets this war crime. That Hamas has occasionally stopped some "rogue" rocket fire in the past merely proves that it could enforce this policy today as well, if only it wished to do so.
A second misconception is that this violence is somehow unrelated to the new Fatah-Hamas "unity" government established in early June. Again, the connection is actually crystal clear. Part of the agreement was that Hamas would be allowed to operate in the West Bank -- the kidnapping is an indirect consequence of that provision. To be sure, there were numerous kidnapping attempts even before the unity deal, but the newfound license for Hamas enshrined in the deal is almost certainly what made this latest plot so tragically "successful." Of course, the formal agreement did not explicitly condone kidnapping or murder, but Hamas officially interpreted it as an opening for militant activities of all kinds, openly contradicting PA president Mahmoud Abbas's position. The group's West Bank sympathizers were newly encouraged to provide local cover, and mid-level PA security officials suddenly became uncertain about where to draw the line in preempting or thwarting Hamas operations.
Similarly, Abbas has proclaimed that his new government would remain bound by the commitment to nonviolence against Israel. Yet rockets keep raining on Israel from Gaza, and the PA -- which is now officially responsible for Gaza under the terms of the unity deal -- has not done or even said anything to stop them. This is a new and blatant violation of the very Quartet conditions under which the United States, the European Union, and others continue to support the PA.
Third, much of the public discussion blithely assumes, without a shred of evidence, that Abbas has been seriously "weakened" by his very commendable public condemnation of the kidnapping. In fact, a highly credible Palestinian survey taken in the week after the kidnapping demonstrates that Abbas and Fatah maintain their strong "straw poll" lead over any potential Hamas challengers. Moreover, a solid majority of Palestinians -- especially Gazans -- clearly favor the unity government's formal commitment to nonviolence, and just as clearly say that Hamas should preserve a ceasefire with Israel in Gaza and the West Bank.
So Washington would actually be on very firm ground in insisting that, as a condition for continued U.S. aid and support, the PA must either act unambiguously to end Hamas violence or dissolve its partnership with that U.S.-designated terrorist organization. This should be the real -- as distinct from rhetorical -- U.S. policy response to this latest instance of Hamas terrorism. Given the ground realities outlined above, such firm U.S. conditionality would not "weaken" Abbas; it would actually strengthen him. And in so doing it would save the possibility not simply of "restraint," but also of peace.
David Pollock is the Kaufman Fellow at The Washington Institute and director of Fikra Forum.