Will Iran Retaliate Against U.S. Sanctions?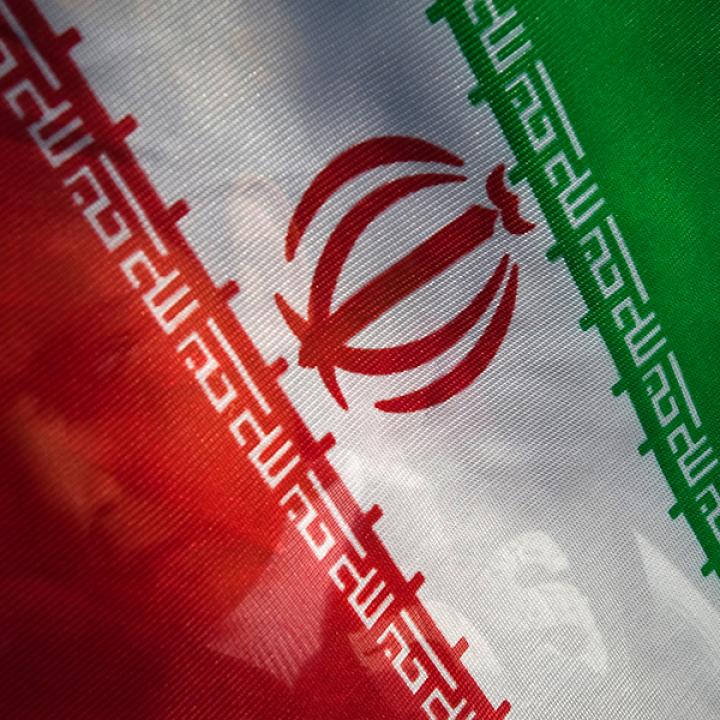 IRGC hardliners have pushed for an aggressive response to U.S. measures, but they will have to convince the Supreme Leader that escalation does not pose too great a risk.
Yesterday President Donald Trump signed into law the Countering America's Adversaries Through Sanctions Act, which includes actions against Iran's ballistic missile program and the Islamic Revolutionary Guards (IRGC) and its affiliated entities. Coming at a time of political ferment in Iran, the new U.S. legislation provides an opportunity for hardliners and moderates to demonstrate their political bona fides as they calibrate their response. In recent weeks, senior IRGC commanders have threatened that a new round of U.S. sanctions would trigger a harsh response against American interests in the region. Thus, the key question before U.S. national security officials is whether an Iranian group will feel forced to respond to the sanctions by attacking U.S. forces directly or indirectly, further escalating tensions between the two countries.
This is not the first time that the United States has sanctioned Iran, of course. In 2011-12 the United States and the European Union increased pressure on Iran by imposing new sanctions on oil exports. Iran responded with naval drills, missile tests, and threats to close the Strait of Hormuz. Mohammad Reza Rahimi, then-Iranian Vice President, declared that if sanctions were imposed, "even one drop of oil cannot flow from the strait of Hormuz."
The U.S. and allied governments replied by warning Iran against a closure and demonstrated their seriousness by deploying more forces to the Gulf. General Martin Dempsey, then-Chairman of the Joint Chiefs of Staff, assured Tehran that if it tried to close the Strait, the U.S. military would "take action to reopen it." Tehran backed off, but Iranian officials warned that they might respond to additional sanctions by increasing nuclear enrichment to 90 percent for ship and submarine fuel. Separately, as U.S. officials later revealed, Iran began a campaign of cyber attacks against U.S. banks and companies.
U.S. and Iranian officials have come to loggerheads repeatedly since the signing of the Joint Comprehensive Plan of Action (JCPoA, also known as the "Iran deal") in 2015. Iranian officials blamed the U.S. administration for the slow recovery of the Iranian economy, and Supreme Leader Ali Khamenei directed President Hassan Rouhani to consider "any new sanction under any excuse" as a breach of the JCPoA.
Tensions rose after the U.S. Supreme Court confiscated almost $2 billion in Iranian assets in May 2016, and again when Congress extended the Iran Sanctions Act (ISA) last November, steps fully compliant with the JCPoA. But Khamenei proclaimed the renewal of ISA as a violation of the deal, and warned that Iran "will surely react to it." Nevertheless, once again Tehran backed away from direct action, preferring instead to file complaints with the UN Security Council and act through JCPoA mechanisms.
In March 2017, Tehran responded in kind to U.S. designations against entities related to Iran's missile program by sanctioning 15 U.S. firms. It was a symbolic move with the sole intention of saving face. In other words, Tehran has demonstrated that it still has a strong incentive to abide by the JCPoA, despite alleged U.S. "violations" of it.
A Different Reaction This Time?
President Hassan Rouhani, perceived by the West as a moderate, has already announced that the Majlis, the Iranian parliament, will pass a new law this week increasing funding for the missile program, IRGC, and the Qods Force. Declaring that it will take "any other step" necessary, the Rouhani government will likely support a new series of missile launches and drills, as well as other symbolic actions, such as sanctioning U.S. companies. Tehran already announced that it will submit a complaint to the JCPoA's Joint Committee, which oversees the implementation of the deal.
Nevertheless, the Rouhani camp has maintained that Iran should not react hastily to U.S. aggression or fall into its "trap," giving Washington an excuse to exit the JCPoA. Iranian responses so far have indicated that Tehran will refrain from shaking the JCPoA at this point, fearing that it would only help Trump's attempts to isolate Iran from the world. Instead, Tehran will probably play the role of the aggrieved party to convince European governments that the only way to save the deal is to push European businesses and banks to engage more deeply with the Islamic Republic.
The hardliners have been much more aggressive in their messaging. The IRGC has been involved in a domestic struggle with Rouhani since the May elections, and in recent weeks senior IRGC commanders have threatened that a new round of U.S. sanctions would trigger a harsh response against American interests in the region. IRGC head Ali Jafari and Iranian Armed Forces Chief of Staff Mohammad Bagheri both warned that new sanctions would put U.S. bases and forces within a "radius of 1,000 km from Iran" at risk. The two generals reiterated that Iran will not negotiate over its missile development program.
Can the IRGC climb down from these threats? Yes. But it is entirely possible that domestic political considerations or a perceived strategic need to demonstrate stronger deterrence with respect to the United States might compel the IRGC to push for broader retaliation, which could include taking direct action against American forces in the region. And Tehran has a variety of tools at its disposal to retaliate against the United States.
First, Iran could increase its harassment of U.S. naval forces in the Gulf, and even try to seize U.S. Navy boats as it did last year. In late July, Iranian ships came close to U.S. Navy vessels twice, forcing them to fire warning shots at the Iranians. The Pentagon revealed that there were 35 incidents of unsafe or unprofessional behavior by Iranian vessels in 2016, most in the first half of the year.
Second, Iran could detain more foreign citizens on charges of "espionage" as bargaining chips with the United States. This tactic has been used increasingly against American citizens over the last year, culminating in the imprisonment of American student Xiyue Wang just last month.
Third, Iran could use proxies in the region to hit U.S. forces and bases with mortars or IEDs. Such an attack would enable Tehran to make good on its threats while preserving deniability and avoiding escalation with the United States. Some proxies may balk at doing Iran's bidding, but, given the wide range of groups supported by the Islamic Republic, it is likely that Tehran could find a radicalized splinter cell to do the job.
One of the most potent of these proxies is the Houthi rebels, who now control much of Yemen. Iran could ask the Houthis to shoot at U.S. naval forces in the Red Sea -- as the Houthis did last year -- or to target a U.S. base with an Iran-supplied missile. Such attacks would send a strong message throughout the region, even if the missiles missed their marks or were intercepted.
In any case, the IRGC will not act without the approval of Supreme Leader Ali Khamenei, who controls Iran's national security portfolio. Khamenei has not responded yet to the new law, but he has repeatedly insisted -- without foundation -- that new congressional restrictions would violate the JCPoA. While he is known for his calculated and cautious approach to decision-making, Khamenei might be persuaded to support stronger retaliation if the IRGC can demonstrate that the risks of escalation are not high.
Iran has shown repeatedly that it is unlikely to take precipitous, direct action in response to U.S. sanctions. Tehran is likely to be even more risk-averse than usual when confronting the still-young Trump Administration, which it probably perceives, for good reason, to be more aggressive and unpredictable than its predecessor. Washington policymakers can further ensure that domestic and strategic considerations do not impel Tehran to act rashly by declaring clearly that the U.S. government will not tolerate aggression by the Iranian Republic or its proxies in the Gulf or elsewhere.
Omer Carmi, a 2017 visiting military fellow at The Washington Institute, is a major in the Israel Defense Forces.