The Supreme Leader and the Guard:
Civil-Military Relations and Regime Survival in Iran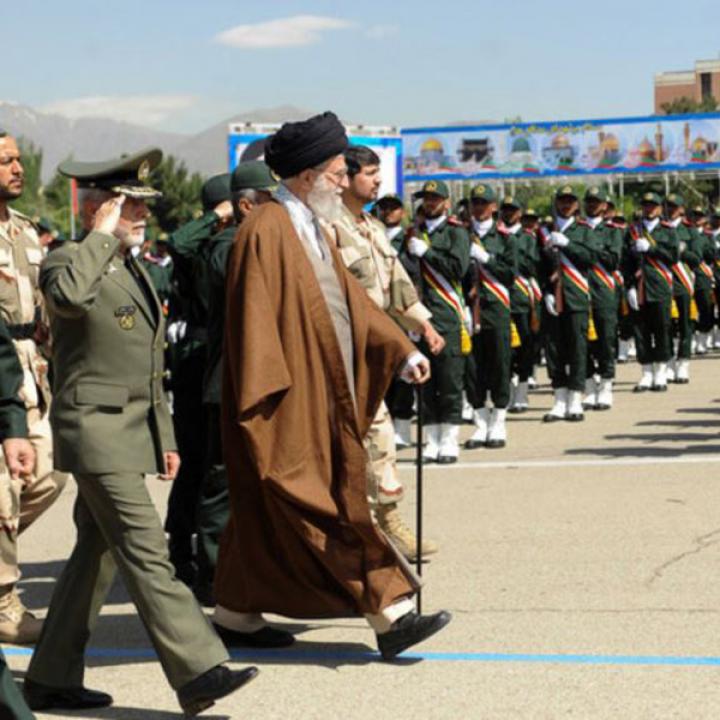 As the Islamic Republic of Iran turns forty, the dream of a unified theocratic state remains elusive. The national leadership faces three converging threats: Ayatollah Ali Khamenei's uncertain health and the prospect of a destabilizing succession process; domestic dissatisfaction, manifested in daily protests across the country; and economic struggles brought about by the reimposition of U.S. sanctions. Intent on ensuring the regime outlasts his own tenure, the Supreme Leader and his hardline allies have implemented rigorous ideological training in the loyalist IRGC and other fighting groups. A vast network, led by so-called ideological-political organizations, promotes curricula to ensure that personnel live by Islamic Republic ideology, a strict religious code, and absolute obedience to the Supreme Leader.
In this new study, Saeid Golkar methodically recounts how Khamenei vouchsafed the loyalty of the Guard, including by casting aside dissenters and moderates. He also shows how the evolution of the force will dictate the nature of Iran's adversarial relationship to the United States in the next generation.

 
THE AUTHOR
Saeid Golkar is a visiting assistant professor in the Department of Political Science & Public Service at the University of Tennessee, Chattanooga. Previously an adjunct professor at Northwestern University's Middle East and North African Studies Program and a visiting scholar at the Buffett Institute for Global Studies, he also held a postdoctoral fellowship at Stanford University's Center on Democracy, Development and the Rule of Law. Golkar is the author of the April 2018 TWI study Cultural Heterogeneity in Post-Revolutionary Iran.