Secretive Agenda for Pakistani Military Visit to Saudi Arabia and the UAE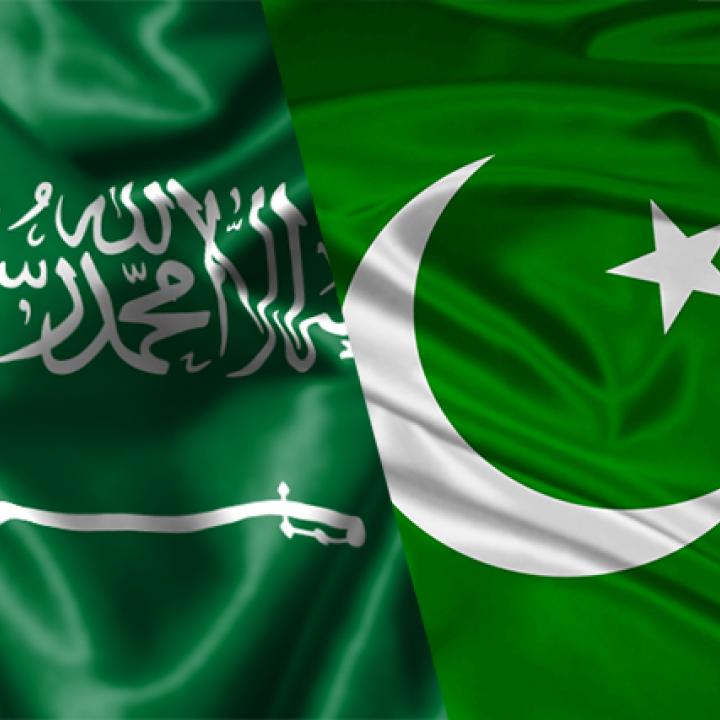 Official mentions of "military and defense cooperation" could include sharing of nuclear and missile technology.
Just six weeks after being appointed Pakistan's chief of army staff—the head of the country's all-powerful military and custodian of its nuclear weapons—Gen. Asim Munir flew to Riyadh on January 5 for talks with Saudi defense minister Prince Khalid bin Salman al-Saud. On January 9, he traveled to the United Arab Emirates for talks with President Muhammad bin Zayed and his senior national security officials.
According to a brief Saudi Press Agency account, the January 5 meeting "emphasized the strength and durability of bilateral relations between the two fraternal countries, and discussed military and defense cooperation, and ways to support and enhance them, in addition to discussing the most important regional and international issues of common interest." Unmentioned was the widely held assumption that Pakistan's "Islamic bomb" project—historically funded by Saudi Arabia—came with a promise that the resulting nuclear weapons and delivery systems would be provided to the kingdom if it ever needed them.
This theory has been bolstered over the years by their bilateral diplomatic and military activity. In 1999, a year after Pakistan's first nuclear weapons test, Riyadh sent its defense minister to visit the country's uranium enrichment plant. Both governments have also exchanged high-level visits soon after leadership changes, allegedly to reaffirm or adjust past understandings on nuclear issues and other matters. Now that Saudi rival Iran is reportedly close to being able to make at least a crude nuclear bomb, General Munir's visit has added relevance.
The trip also included a meeting earlier today with Prince Khalid's brother, Crown Prince Muhammad bin Salman, the kingdom's de facto leader. Saudi national security advisor Musaid bin Muhammad al-Aiban was present for that discussion as well. Yet few other details have been released about the multiday visit.
The Saudi-Pakistani relationship is often described in "rich uncle, poor nephew" terms, with Islamabad seemingly always looking to Riyadh for financial support to prop up its teetering economy. That is especially true today, when the country's looming balance-of-payments crisis has been exacerbated by the government's unwillingness to accept IMF terms for a bailout. Islamabad's main bargaining chip with the Saudis is military cooperation, which has previously included deploying an army brigade in the northwest part of the kingdom facing Israel, providing assistance on the local manufacture of Chinese intermediate-range missiles, and, perhaps, transferring uranium enrichment technology. On the last item, the late Pakistani nuclear scientist A. Q. Khan was a frequent visitor to the kingdom.
Another attraction for Riyadh may be Pakistan's close military links with China, which supplies Islamabad with main battle tanks, fighter aircraft, and guided missile frigates. Although Chinese weapons are technically inferior to those from the United States, they carry few if any of the political conditions that Washington typically imposes. Riyadh's relationship with Beijing was boosted by President Xi Jinping's high-profile visit in December.
Relations with China may also have influenced General Munir's discussions in the UAE, where officials have sometimes echoed the Saudis in questioning the reliability of U.S. support. Washington was angered in 2021 when it discovered that China was secretly building a military facility in the UAE. A statement issued after the January 9 Emirati-Pakistani meeting noted that the attendees had reviewed joint work on defense and military affairs.
More broadly, Munir's trip is a reminder of the nonbinary nature of most relationships in the region. Pakistan regards its relations with the Gulf Arab states as very important and is pleased with their closeness, but its stance toward neighboring Iran remains friendly as well. Nuclear rival India remains its predominant foreign policy concern, so Islamabad is no doubt keeping a close eye on the Gulf's growing warmth and expanding ties with New Delhi.
Simon Henderson is the Baker Fellow and director of the Bernstein Program on Gulf and Energy Policy at The Washington Institute.