From Russia With Love? Sabereen's Ukraine Coverage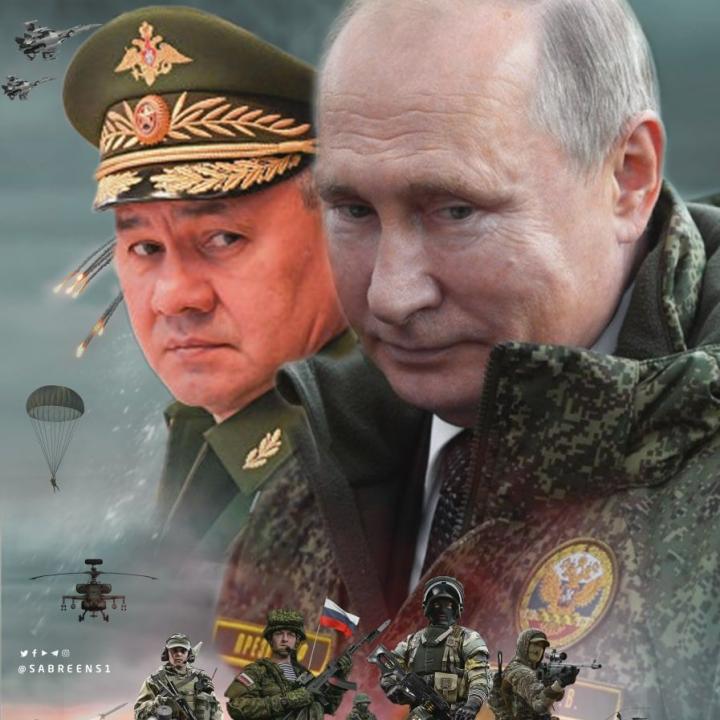 Alongside an apparent technical uplift, the militia network's coverage of the crisis has gone far beyond that of even the most pro-Russian outlets in Iraq.
Since the Ukraine crisis began, Iraqi muqawama (resistance) outlets have seen a dramatic increase in posts disseminating Russian talking points, expressing affinity for President Vladimir Putin, and using Russian-language content. Has Moscow harnessed the reach and influence of popular outlets such as Sabereen News to amplify its global disinformation campaigns about the war? Or are Sabereen and the wider muqawama sufficiently aligned with Russia's worldview that this uptick is purely coincidental?
Early Sabereen Support for Russia
From the opening days of the crisis in January and early February, influential social media accounts affiliated with Iran-backed militias in Iraq started disseminating Russian propaganda, shaping a narrative that legitimized the approaching invasion for Middle Eastern audiences. Sabereen took particular interest early on, covering Russian war preparations long before other militia channels took note. For instance, it spoke of supposed Ukrainian "provocations" against Russia, alleged that "the West wants the war more than Russia," and used terminology designed to portray Ukraine and the West as the aggressors.
Sabereen continued backing every Russian play as the conflict worsened, including Putin's decision to recognize the breakaway territories of Donetsk and Luhansk. In fact, its downright sycophantic coverage has been even more unquestioning than that of Iran, Yemen's Houthi movement, or the militia Kataib Hezbollah, who have frequently reflected on the risky or counterproductive nature of Putin's gambit.
Becoming a Russian Propaganda Mouthpiece
After the invasion began on February 24, Sabereen ramped up its pro-Russia information operation, dedicating most of its coverage to the war. The channel has issued hundreds of posts mentioning Russia since then, with a particular focus on its battlefield successes (real and fabricated). On February 26, for example, Sabereen posted a "highlights" video showing clips of Russian forces bombing Ukraine, interspersed with clips of young Russian women sending greetings to Sabereen in Russian. The accompanying caption proclaimed that "Everyone is watching Sabereen News" in Arabic, Russian, English, and Persian.
The channel has continued to provide a daily drip feed of posts, images, and videos covering the fighting. Particularly significant was a March 22 English-language video showing a Sabereen reporter presenting a clip filmed in Russian-occupied Crimea. Calling Crimea "Russian territory," the reporter claimed, "We are here to tell you about the truth of what is happening now in Ukraine." He added, "This place is peaceful because more than eight years ago, Russia came here and helped Russian people." The caption (in Arabic and Russian) read, "Away from CNN propaganda and BBC lies."
A Curiously Timed Technical Upgrade
Beyond providing further evidence of Sabereen mirroring Russian propaganda, the March 22 video also represented a capability leap for the channel. Previously, the bulk of its coverage had focused on shorter social media posts and updates via Telegram and Twitter, but the new video suggested a possible expansion, perhaps facilitated by a cash infusion and/or technical assistance. In addition, Sabereen's ability to place a reporter in Crimea may indicate an active working relationship with Russian authorities (since travel to Crimea requires a Russian visa) or the dedicated secondment of a Russian-operated reporter to Sabereen.
Another notable change in Sabereen's recent output is its use of different languages. Starting around March 12, it began to publish increasing amounts of content in English and Russian. Although some of its previous material had appeared in English, this practice was relatively infrequent. The channel has also increased its use of bilingual Arabic/Russian posts to cover the Ukraine war, perhaps indicating a desire to show solidarity with Russia, reach a Russian audience, or both. A small number of other militia channels have likewise begun posting in Russian in recent days, but Sabereen is by far the largest and most influential.
Sabereen as an Especially Pro-Invasion Outlier
Sabereen's pro-Moscow stance is far from unique within the muqawama, many of whose channels are delighted that Ukraine (an ally of their American enemy) is being attacked by Russia (a country that has previously backed their interests by supporting Syria's Bashar al-Assad). Yet Sabereen is unique in the intensity and wholeheartedness of its support—a significant development given its influence on other muqawama channels and Iraqi media writ large.
For now, however, the wider muqawama do not seem to be fully onboard with unequivocal support for Russia. On February 27, for example, Ahmad Mohsen al-Hamidawi (aka Abu Hussein), the deposed secretary-general of Kataib Hezbollah, issued a statement describing both sides of the war as "unjust" and "bloodthirsty" and asserting that the so-called axis of resistance "should not take sides" in favor of any one party. Yet he went on to say that a "Western defeat" in the war is in the interest of the axis. He also claimed that Russia had been dragged into the war by the United States. Abu Hussein's statement did not appear to have any effect on Sabereen's coverage, but it indicated internal discomfort in some corners of the muqawama over propagandizing for Russia.