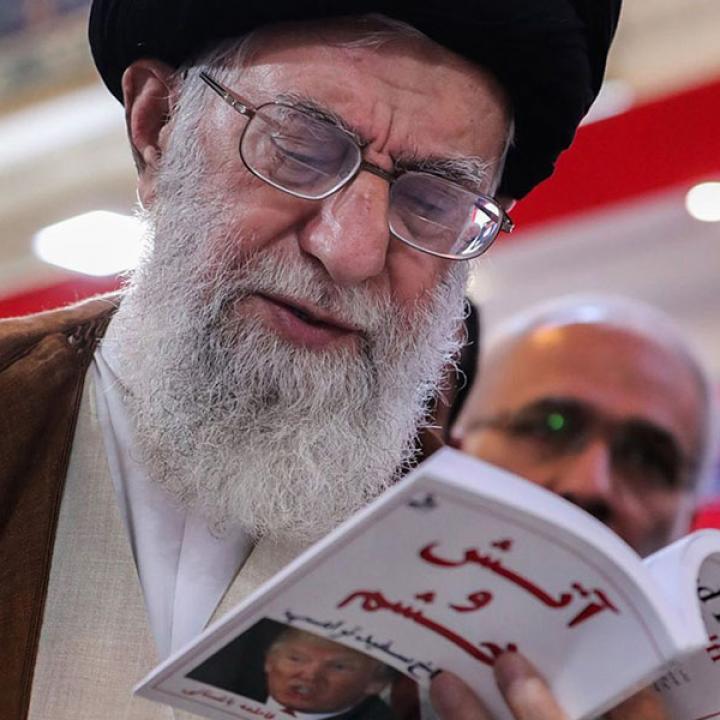 A week after Donald Trump was elected president in November 2016, Iran's Supreme Leader Ali Khamenei played coy, remarking, "I have no judgment on the American election...[Both parties have been] naughty toward us." Of course, his true reaction was far more complex. On one hand, he saw in the president-elect—who had spoken much of disentangling U.S. forces from the Middle East—a prospect of decreased military pressure on his country. On the other, he heard Trump's raw vitriol directed at Iran's leadership and the nuclear deal crafted by President Obama. The eventual U.S. withdrawal from the JCPOA demonstrated that the new president could back up his talk with punishing action.
In this close analysis of statements by Khamenei and other Iranian leaders, former seminarian Mehdi Khalaji lays out the regime's current views on President Trump and the United States. He shows that even after the American assassination of Qods Force chief Qasem Soleimani, Iranian leaders could be open to negotiating with Washington if they believe the regime's existence depends on it.
THE AUTHOR
Mehdi Khalaji is the Libitzky Family Fellow at The Washington Institute, focusing on the politics of Iran and Shia groups in the Middle East. He is currently writing a political biography of Supreme Leader Khamenei.