Profile: Liwa Abu Fadl al-Abbas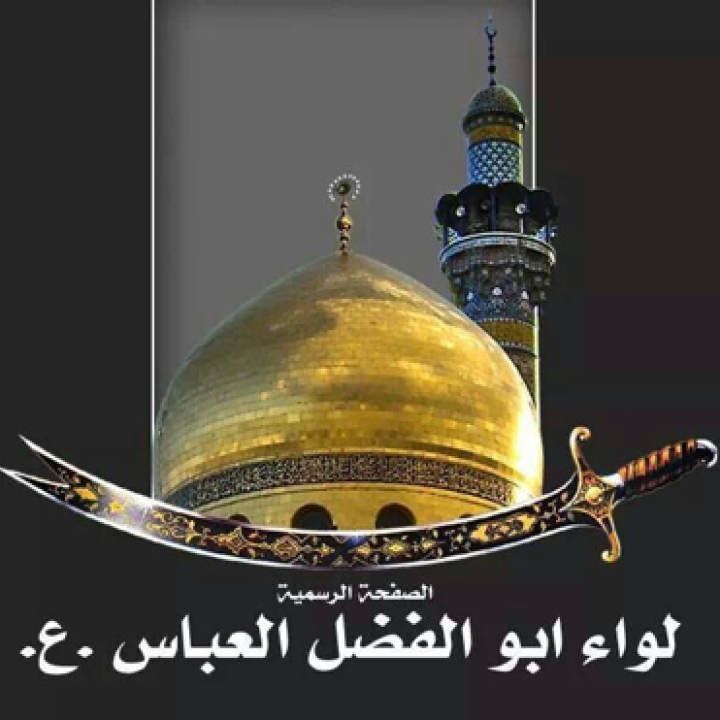 One of the most well-established Iraqi volunteer militias to fight for Iran and the Assad regime, both in the Syrian civil war and during various anti-U.S. actions.
Name: Liwa Abu Fadl al-Abbas (aka the Abbas Brigade or LAFA). Named after Al-Abbas bin Ali, one of the Imam Ali's sons and a grandson to the Prophet Muhammad.
Type of movement: 
A

fasail

, (armed group) whose activities predominantly revolve around

kinetic military operations

 such as bombings, rocket attacks, and ground assaults, with the overarching goal of providing military assistance to Syria's Assad regime. Primarily dedicated to safeguarding Shia religious shrines in Syria. Operates in accordance with directives from Iran and Syria regarding their deployment locations and support for the Syrian army, which includes occasional

domestic counter-U.S. operations

.
History:
LAFA was formed in late 2012 with the primary aim of 

defending

 significant Shia religious sites in Syria, particularly the Sayyeda Zainab shrine, against potential harm during the turbulent civil war period.

Adheres to a radical jihadist ideology within the framework of Twelver Shia Islam. Its members are committed to advancing their religious and political objectives through militant means, emphasizing the significance of the Twelver Shia tradition in their operations.

The group gained prominence in response to the widespread desecration and destruction of Shia shrines, cultural heritage sites, and places of worship by Syrian rebel factions in late 2011-early 2012. This prompted the group to take action and collaborate with the Syrian army to protect these sites, contributing to its rise as a significant militant force.

LAFA membership base is diverse, including local Shia operatives from Damascus, Shia Iraqi refugees residing in Damascus, and foreign Shia volunteers (many of them from Iraq). 

The group's primary theater is centered around Damascus, though many of its operations and facilities extend beyond the capital. It has actively participated in conflicts in the Damascus area to safeguard religious sites and government interests. It has

also fought

in Aleppo on multiple occasions.

In May-June 2013, reports surfaced regarding

internal divisions

and violence within the brigade. These conflicts stemmed from financial disputes and leadership disagreements, ultimately resulting in the formation of a separate brigade by non-Syrian members.

On May 19, 2014, fighters associated with the Nour al-Din al-Zinki Brigade, a Sunni Islamist Syrian rebel group,

overran

LAFA's regional headquarters in Aleppo. 

In mid-2014, many of LAFA's Iraqi members

returned

 home to support the government's fight against growing Islamic State territorial gains.

Between 2014 and 2018, LAFA 

committed massacres

against Sunni populations throughout Syria, mainly in the Khalidiya and Bab al-Amr neighborhoods of Homs, al-Bayda in Baniyas, Daraya, and East Ghouta.

LAFA 

played

an active role in the 2018 offensive in southern Syria, where it aligned with regime army units. This demonstrated the group's ongoing commitment to the Assad regime in various military campaigns.

In November 2021, LAFA forces stationed in the al-

Qurayya 

Badia

attacked

coalition forces with rockets at Omar oil field in the eastern

Deir al-Zour

area, injuring four U.S. soldiers.

In September 2022, a LAFA 

military convoy

consisting of fifteen vehicles loaded with personnel arrived from the outskirts of Damascus to reinforce positions in the eastern countryside of Aleppo, an area where other pro-Iran militias are stationed, in particular the Afghan Liwa Fatimeyoun.

On November 10, 2023, LAFA strategically relocated forces from Damascus to Mayadin in the

Deir al-Zour

region. This

deployment

 involved fully equipped patrols, including military vehicles armed with antiaircraft artillery. Concurrently, additional Iran-supported militia units have been observed redeploying near the vicinity of the electricity company adjacent to al-Qalaa ice factory in Mayadin. These units are reportedly armed with rocket launchers and field artillery, ostensibly as a tactical measure to counteract the presence of U.S. forces in the region.
Objective:
As noted above, LAFA's overall objective is to defend Shia religious sites like Sayyeda Zainab and advance Iran's revolutionary and expansionist brand of Shia Islam within Syria. This objective has brought it into direct conflict with opposition factions during the Syrian civil war. LAFA also contributes to the Assad regime's broader objectives in areas where the group is active, especially Damascus.
Chain of command:
Maher Ajeeb Jaza (Abu Ajeeb):

Appointed by Iranian authorities to lead LAFA. Hails from Nabil village, which is predominantly Shia and close to Aleppo. In 2019, Syrian military intelligence reportedly apprehended him at his residence near the Sayyeda Zainab shrine in Damascus, citing his alleged involvement in local bombings. The arrest was said to have been made in accordance with Russian interests, aimed at dismantling roadblocks established in Damascus at LAFA's behest.

Iran:

 LAFA members

receive

a forty-five-day training course in Iran, where they learn how to use weapons such as rocket launchers, Kalashnikovs, sniper rifles, and rocket-propelled grenades. The group is under the supervision of commanders from the Islamic Revolutionary Guard Corps (IRGC) Qods Force, which has extensively supported the brigade with weapons, facilitated the mobilization of Iraqi recruits, and heavily overseen LAFA's overall recruiting process.

Assad regime:

LAFA volunteers have to undergo

military training

 at a training center near the Sayyeda Zainab shrine in Damascus. This site is overseen by Syrian loyalist shabiha militiamen from Bashar al-Assad's Alawite clan. Individuals who join the group must also join the Syrian army and fight for Assad before they are permitted to fight for LAFA. The regime pays each fighter 75,000 Syrian pounds and gives them rewards, food, and cigarettes.

Lebanese Hezbollah:

LAFA members

receive

 Hezbollah training in Lebanon, and advisors and commanders from the latter group oversee the integration of these newly trained fighters at their assigned posts in Syria. Hezbollah also plays a massive role in recruiting new personnel for the group and transferring fighters from other militias to and from LAFA.
Affiliate relationships:
Sadrist movement in Iraq

: In an October 2012 interview, an anonymous militiaman

disclosed

that Iraqi Shia leader Muqtada al-Sadr's movement had dispatched approximately 200 recruits to join LAFA, primarily drawn from factions that had splintered from the mainstream Sadrist movement. The movement also operates a recruitment committee in Iraq to facilitate local enlistment into LAFA for future Syrian deployments. Notably, convoys of purported pilgrims have previously been repurposed to transport fighters and military resources to Syria. In October 2012, a recruitment committee in Diyala province run by a jihadist/insurgent coalition dominated by al-Qaeda in Iraq claimed that the Sadrist movement had deployed seventy fighters to Syria to join LAFA.

Asaib Ahl al-Haq

and

Kataib Hezbollah: The

involvement

of these Iraqi groups is substantiated by martyrdom statements, reports of funerals for Iraqi fighters killed in Syria, and accounts disseminated on pro-militia websites. (Memorial videos and other visual representations of martyrs often prominently display emblems associated with their respective groups.)

Badr Organization

: In March 2014, an unnamed official with Iraq's Badr Organization

asserted

that Shia militias, mainly LAFA, were acquiring "new and advanced" heavy weaponry from his Iran-backed group in anticipation of potential escalation in the Syria war. 

Aleppo Defenders Legion:

In 2018, LAFA's engineering corps, in cooperation with members of the Aleppo Defenders Legion,

undertook

a joint operation in the Salah al-Din al-Hashkal neighborhood of Aleppo focused on removing unexploded ordnance and other remnants of war. 

Brigade of Zainab's Protector

and

Liwa Dhulfiqar (aka Zulfiqar 

Brigade)

: Shared membership can be inferred from photographs disseminated online through pro-brigade websites and Facebook pages.

Liwa al-Imam al-Hussein:

The operational activities of this Shia brigade in Syria have shown significant overlap with LAFA's.
Subordinate relationships: 
LAFA's subordinate military units include the Ali Akbar Brigade, Brigade of the Awaited One, al-Qasim Brigade, Brigade of Malik al-Ashtar, and Ahmad Kayara Brigade.

The group's rally points and regional headquarters are spread around many areas in Syria, with local villagers forming the ranks and command of each deployed unit. This approach helps LAFA recruit members' relatives and local acquaintances.

LAFA has deployed personnel in the vicinity of al-Rahba castle in Homs, al-Aalaf Center near Mayadin Bridge in Deir al-Zour, several points in the village of al-Taibah in Homs, a huge regional headquarters at Ibn Aswad on the outskirts of Makhan village in

Deir al-Zour,

checkpoints near the sanctuary of Ain Ali in the al-

Qurayya 

Badia near Mayadin, and checkpoints near the al-Asharah cemeteries in the depths of the

Deir al-Zour

desert.

Syrian opposition media have reported the formation of a LAFA sub-group known as Adnan al-Bass or al-Zuzu (perhaps named after a martyr), with the objective of covertly establishing a pro-Iranian influence within territories controlled by the U.S.-partnered Syrian Democratic Forces (SDF). The group also maintains multiple units on the opposite side of the Euphrates River from SDF-controlled areas.

The Field Women's Battalion, 

led by

 

LAFA in Abu Kamal (

Deir al-Zour

 province) since August 2022, is a female-only unit that performs agricultural work and community services for about $100 monthly. They also manage healthcare and educational facilities such as the Khatwa kindergarten. Their goals are to blend into Syrian society for intelligence-gathering purposes and promote Shia ideology, focusing on the "holy defense" concept within Iran's "axis of resistance." Women are preferred for their perceived reliability and ability to convey Shia values.

LAFA maintains a Twitter page (with 424 followers; last active in 2015), a YouTube page (140 subscribers; last active in 2013), and a private Facebook page with 6 members.