Profile: Hashd al-Shabak (30th PMF Brigade)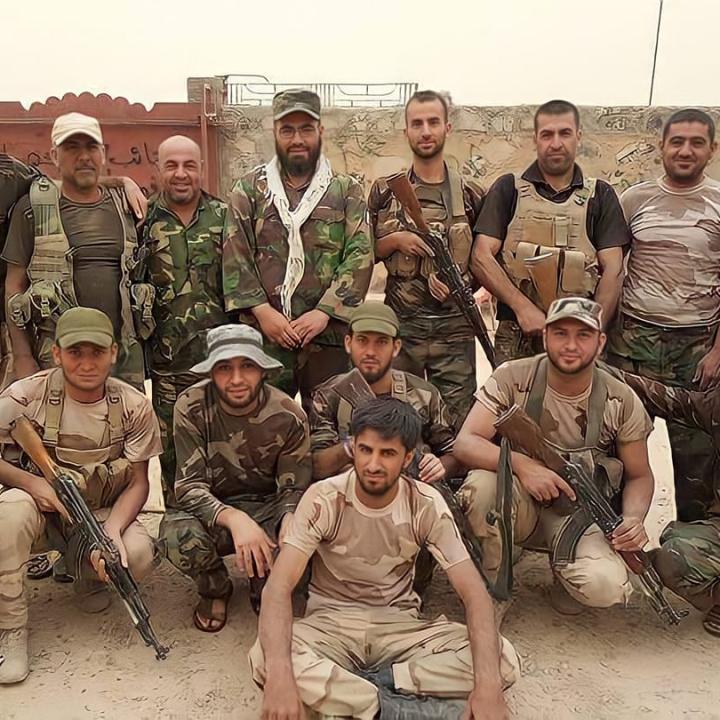 This local auxiliary unit plays an important role in consolidating Iranian and proxy influence in Iraq's strategic Nineveh Plains region.
Name: Hashd al-Shabak; 30th Brigade of Iraq's Popular Mobilization Forces (PMF) 
Type of movement: Tier 3 fasail (armed group). Badr-linked local auxiliary unit. Kinetic military operations against U.S., Kurdish, and Turkish targets.
History and objectives:
The Shabak minority in Iraq's Nineveh Plains region long sought to set up its own self-protection force, alleging that Kurdish and Kurdish-backed Christian forces were expanding into its traditional community areas. The Shabak reached out mainly to Shia movements such as the Badr Organization, the Islamic Supreme Council of Iraq, and Nouri al-Maliki's State of Law Alliance to support the development of a Shabak party with its own small militia in 2008-2012, the Democratic Assembly of Shabaks (Tajamo al-Shabak al-Dimoqrati), led by Haneen Qado.

The first militia formation of Hashd al-Shabak was called Quwat/Liwa Sahl Nineveh and appeared in July 2014 at the height of the Islamic State military offensive in Iraq, when Shabak areas in Nineveh province were imminently threatened by the jihadist organization. The formation was later named Liwa al-Shabak and designated as the 30th PMF Brigade on November 23, 2014.

The brigade's current area of operation is the Nineveh Plains, a strategic region linking Mosul to Erbil, the capital of the Kurdistan Region.

30th Brigade troops have harassed U.S. forces in Mosul on at least two occasions:

On February 19, 2019, brigade members tried to blockade U.S. forces inside Camp Kindi base. U.S. force-protection patrols simply walked through the attempted blockade.
On November 22, 2019, brigade members fired a 23-millimeter antiaircraft gun at a U.S. force-protection drone near Camp Kindi.

Numerous rocket and drone attacks on Iraqi Kurdistan and U.S. and Turkish forces present there have originated from the 30th Brigade's areas of control in the Nineveh Plains.
Chain of command:
The 30th Brigade nominally answers to Iraq's prime minister in his role as commander-in-chief of the armed forces, and thereafter to the Joint Operations Command and the PMF command. In reality, the brigade has proven to be one of the least controllable units in the Iraqi security forces. On multiple occasions, it has been ordered to withdraw its checkpoints from certain parts of the Nineveh Plains: in July 2017 (under Prime Minister Haider al-Abadi), August 2018 (under Executive Order 1388 issued by Prime Minister Adil Abdulmahdi), and July-August 2019 (again under Abdulmahdi). On October 17, 2020, Prime Minister Mustafa al-Kadhimi ordered the Nineveh Operations Command (NiOC) to deploy army forces alongside 30th Brigade forces at certain checkpoints. The NiOC commander was replaced to ensure compliance. The aim of this measure was to reduce the risk of provocative rocket attacks striking U.S. facilities in the waning months of Donald Trump's presidency.

The first commander of the 30th Brigade was Waad Qado (aka Abu Jafar al-Shabaki). He helped found the unit and led it from 2014 to September 2020. In July 2019, the U.S. Treasury Department designated him due to a host of violations committed by his brigade: "The 30th Brigade has extracted money from the population around [Bartella], in the [Nineveh Plains], through extortion, illegal arrests, and kidnappings. The 30th Brigade has frequently detained people without warrants, or with fraudulent warrants, and has charged arbitrary customs fees at its checkpoints. Members of the local population allege that the 30th Brigade has been responsible for egregious offenses including physical intimidation, extortion, robbery, kidnapping, and rape." 

Although Qado is no longer the brigade's commander, he still wields significant influence in the unit and was elected to parliament in 2021.

The brigade's second commander was Abu Kawthar al-Shabaki, who led until December 2020, when he reportedly died of COVID-19. 

Abu Yassin al-Shabaki was appointed as commander in December 2020.

The brigade's current commander, 

Sabah Salem al-Shabaki, was appointed in May 2022. He hails from Bazwaya village in the Nineveh Plains.

The brigade includes Shia Turkmen fighters, among them deputy commander Sami Bakdash (aka Abu Sadra al-Turkmani).

One of the brigade's main figures is Hassan Sultan al-Shabaki (aka Abu Hujjatullah al-Shabaki), who commands the militia's Rasul al-Adham regiment. He is a Shia cleric and serves as Iranian Supreme Leader Ali Khamenei's local representative in Nineveh Plains.
Affiliate relationships:
The 30th Brigade is increasingly affiliated with the major muqawama (resistance) militias Kataib Hezbollah and Harakat al-Nujaba, mainly working on kinetic activities against Turkish bases in the Kurdistan Region and other areas of Iraq.

The Sayyed al-Shohada cultural complex in Bartella, Nineveh Plains, is run by senior brigade member Hassan Sultan al-Shabaki. The complex is also overseen by Supreme Leader Khamenei's main representative in Iraq, Mojtaba Hosseini, an Iranian national.

Al-Basaer Foundation in Bartella is a cultural center affiliated with the Sayyed al-Shohada cultural complex and tasked with propagating the Iranian regime's ideology in the region. Led by Abdulmalik al-Shabaki, it runs workshops and lectures, mobilizes people for demonstrations, and hosts a media wing that covers the activities of the foundation, the Sayyed al-Shohada cultural complex, and the 30th Brigade.
Subordinate elements:
The 30th B

rigade used to run a few social media accounts, particularly on Facebook and Twitter, but they have been abandoned. Hashd al-Shabak is currently promoted via numerous accounts affiliated with Iran-aligned Shabak politicians, Iran-backed Shabak organizations, and individual fighters within the brigade.