To Prevent the PA from Unraveling, Address Internal Reform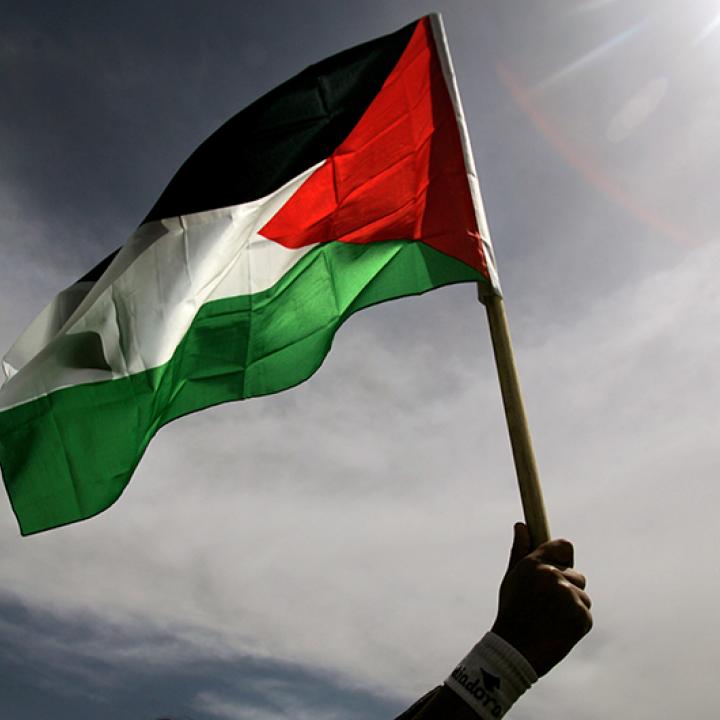 Reversing the dangerous trends in Palestinian domestic dynamics is a complicated undertaking, but failure to address these issues will ultimately hobble any diplomatic and security understandings reached on West Bank de-escalation.
Last year was one of the bloodiest in the West Bank since the second Palestinian intifada two decades ago, and 2023 is already on track to surpass it. Worse yet, the latest surge of violence comes at a time of exceptional fragility within the Palestinian Authority. Much of this fragility can be attributed to Israeli actions that chip away at the PA's credibility and effectiveness—a fact driven home by Israel's deadly February 22 raid in Nablus (see below). Yet the PA's poor governance and political ossification are key contributors as well, as leaders in Ramallah steadily lose control over parts of the West Bank in a vicious cycle of instability and ever-eroding legitimacy.
If this trajectory continues, the PA might even run the risk of unraveling altogether. As the United States seeks diplomatic ways to restore calm and curb escalatory policies on both sides, it should pay closer attention to domestic Palestinian factors that contribute to these damaging trends.
Legitimacy Deficit
When the PA was created in 1994, Palestinian leaders promoted it as an interim step in a diplomatic process that would culminate in statehood. Yet the collapse of any meaningful peace diplomacy in recent years and the dwindling prospects of a two-state solution have deprived the PA of a proactive political narrative. Attempts to create alternative approaches—such as gaining UN membership or joining UN agencies—initially generated Palestinian public interest, but support waned as these efforts stalled. And various Israeli policies—including some driven by understandable security considerations—have accelerated this weakening. Today, the PA finds itself in a politically defensive posture, having to explain its very raison d'etre amid public skepticism and incessant attacks by opponents (e.g., internal critics; Islamist rivals such as Hamas; far-right Israeli factions).
The PA's woeful record on governance and economic issues has only deepened these problems. According to reputable polling, around 80 percent of Palestinians consider the PA corrupt, and 60 percent see it as a liability rather than an asset. None of its main institutions enjoys popular legitimacy, in part because presidential and legislative elections have not been held since 2005 and 2006, respectively.
The PA leadership has responded by becoming more autocratic, as evidenced by widespread arrests of critics. The one successful attempt at reform—undertaken a decade ago by then-prime minister Salam Fayyad under pressure from the United States and international donors—was undermined through the combined efforts of Hamas and Fatah, the largest Palestinian political faction, led by President Mahmoud Abbas. Indeed, the once-vibrant (though by no means democratic) Fatah movement has come to resemble ruling factions in other one-party systems. It is now indistinguishable from the PA, driven largely by patronage, alienated from many of its traditional constituencies, and no longer able to effectively promote discipline within Palestinian communities.
Consequently, the PA's political and security control over parts of the West Bank has been severely impaired. In Nablus and Jenin, local activists do not feel beholden to the PA leadership, opening space for the emergence of armed groups such as the Lion's Den and various ad hoc coalitions. Although Hamas does not control these groups, it has certainly sought to encourage them via financial and political support. Even in Hebron, where the PA's standing is not as dire, local clans are increasingly seizing a measure of control simply in order to ensure stability.
These developments create an acute dilemma for the PA. On one hand, allowing the security deterioration to continue would undermine stability and further weaken its authority. On the other hand, conducting unpopular security actions in these areas would put it in confrontation not only with terrorist elements, but also with the general population. This danger was on full display last September, when PA security forces tried to arrest militants in Nablus but were met by large, hostile crowds and ultimately withdrew. The PA's political weakness also makes it difficult to defend the unpopular yet essential security cooperation with Israel.
Succession considerations are further complicating this decisionmaking. As senior PA leaders position themselves to eventually replace the eighty-seven-year-old Abbas, none of them wants to be associated with taking security measures against fellow Palestinians. Yet such dynamics have created near-paralysis at the top while the base rapidly frays.
Finding itself unable (or in some cases unwilling) to control the ground, and with few means of affecting relevant Israeli policies, the PA has resorted to empty symbolic actions at international forums. Yet many aspects of the PA's UN strategy—particularly those affecting the Security Council and certain UN agencies—have put Ramallah in direct confrontation with Washington. And while these steps may create a temporary sense of motion, their ultimate failure to change reality tends to reinforce the PA's domestic image of impotence. Another periodic PA tactic—declaring the suspension of security cooperation—could have even worse implications, particularly in cases where this rhetoric does not match reality on the ground and therefore creates the perception that Ramallah is outright colluding with Israel.
The Nablus Raid
When Israeli forces raided Nablus on February 22, eleven Palestinians were killed and around a hundred were wounded, including armed terrorists and civilian bystanders alike. The incident highlights the damage being done by all of the above dynamics—and could rapidly accelerate them.
The raid's timing was particularly poor. Two days beforehand, the PA withdrew a proposed UN Security Council draft resolution condemning Israeli settlement activity and settled for a nonbinding statement instead—a concession it made amid U.S. pressure and with the impression that Israel would limit both its incursions into Palestinian cities and its settlement expansion in the West Bank. Both of these impressions were quickly upended—the former by the Nablus raid, and the latter on February 23 when Prime Minister Binyamin Netanyahu's government announced that 7,000 new settlement units had been greenlit. It is unclear whether these units were part of a compromise brokered by Washington to avert a Security Council showdown, but in the eyes of the Palestinian public, the news simply underscored the PA's fecklessness. At the same time, reports emerged of a communications channel between Hussein al-Sheikh—Abbas's right-hand man and one of the contenders to succeed him—and Israel's national security advisor, belying the PA's latest announcement that it had suspended security cooperation.
As Ramallah scrambled to respond—mainly by threatening to go back to the Security Council—the Lion's Den called on Palestinians to take to the streets. The resultant demonstrations were not massive, yet they spread throughout the West Bank despite being held at the inconvenient time of midnight, indicating the degree to which the PA and Fatah are losing control of the street.
Implications for U.S. Policy
These developments do not necessarily mean the PA is on the verge of collapse, as it continues to fulfill important functions that keep it relevant—for instance, it remains the largest employer in the Palestinian economy and provides essential services such as health and education. Yet its ability to exercise political and security control and make strategic decisions in the name of the Palestinian people has been greatly eroded. In this environment, Hamas, independent armed groups, and other bad actors are attempting to fill the vacuum.
So far, U.S. efforts to address the situation have focused on brokering Israeli-Palestinian security and diplomatic understandings to de-escalate the tension, devising measures to reestablish PA security control in Nablus and Jenin, and exploring ways to prevent a major blowup during Ramadan, which begins on March 22 and will overlap with Passover. These efforts are both understandable and necessary given the serious potential for escalation. And to its credit, the Biden administration is working with Jordan and Egypt to achieve these goals, culminating in the multilateral Aqaba meeting on February 26. The fragility of the understandings achieved at that gathering highlights the need for Washington to maintain intensive engagement on this track.
Yet the situation is bound to worsen unless the United States also addresses the domestic Palestinian drivers behind the PA's eroding legitimacy. To salvage the PA as a functioning partner, Washington needs to reprioritize governance and reform issues, as well as pressure Ramallah to open political space in the West Bank and clarify the process of succession. Although the latter issue is very sensitive and will likely generate pushback, failure to press Abbas on allowing viable succession candidates to emerge will perpetuate the paralysis.
To be sure, this leverage is best applied through building coalitions. Although none of these objectives can be achieved without U.S. leadership, Washington is not well positioned to directly engage in Palestinian domestic issues. Instead, it should work with traditional stakeholders Jordan and Egypt (who have considerable influence within Palestinian political and governance circles) as well as various European partners, ensuring that the necessary amount of pressure is placed on the PA while securing the necessary resources to make the project viable. Saudi Arabia must be an essential part of this strategy as well given its emergence as the center of gravity in Arab diplomacy. The United States should engage with Riyadh directly to ensure it remains a helpful player in this effort.
Ghaith al-Omari, a former advisor to the Palestinian Authority, is a senior fellow in The Washington Institute's Irwin Levy Family Program on the U.S.-Israel Strategic Relationship.