A Picture Could Paint a Thousand Words When Biden Meets MbS
Also published in
Arabian Gulf Business Insight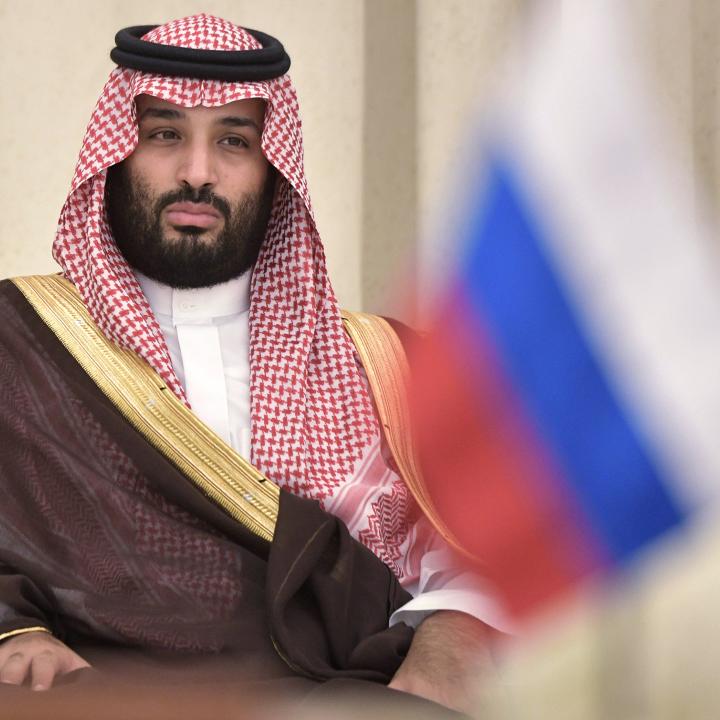 Although political constraints in Washington, Jerusalem, and Riyadh could make substantive progress hard to come by, a few good photo ops may be all that's needed to deem the visit a success.
Next week's visit by President Joe Biden to Saudi Arabia looks like being one of the most consequential trips of his administration so far. Apart from repairing a strained historical relationship, it could also redefine the links between the two countries in an extraordinary, even exciting, way.
But, and it is a big "but," such a development will require a lot of things to go just right. The list of policy differences is long; many issues have been allowed to fester.
Some are bipartisan in American terms, for example the 9/11 attacks. While others have the particular attention of Biden's Democratic Party: principally human rights, which encompasses concern about civilian casualties caused by the Saudi bombing of targets in Yemen and, of course, the murder of the US-based dissident journalist Jamal Khashoggi.
Progress has been made on these issues, but potential for things to go wrong was illustrated recently when Biden said he was going to the kingdom for a "meeting" of Gulf leaders and would be "seeing" Crown Prince Muhammad bin Salman, aka MbS, at the meeting. Although White House officials had been briefing that there would be a one-on-one meeting between the two men, the President, who has been quoted both before and since his election as saying he regards Saudi Arabia as a pariah, evidently was sensitive to the notion. Put succinctly, Biden still appears to consider his counterpart to be King Salman, rather than MbS, even though, given his father's frailty, the 37-year-old prince is the day-to-day ruler of the world's largest oil exporter.
Oil is probably central to Biden's visit, although the Saudi side would prefer the agenda looked more into the future. In headline terms, oil dominates the reporting on the plans for the trip.
American voters, less than four months from the mid-term elections for both the Senate and House, want better news on the prices they pay at the pump. Increased Saudi oil exports may not lower the price by much but would probably change the atmospherics, another of which is that Saudi Arabia is perceived as being too close to Russia diplomatically.
Apart from backing for Vision 2030, the Saudi ask at the meeting will clearly be for more support, both political and military, to meet the threat posed to Arab Gulf countries by Iran, especially as Tehran's closeness to an unambiguous nuclear status is becoming clearer. Washington's immediate challenge here is to back its allies while also trying to avoid confrontation, which would prompt another increase in oil prices.
An answer may be for a higher profile relationship between Saudi Arabia and Israel, which is currently discreet although well-established. Israeli media has been speculating on military cooperation, including for Israel to supply laser devices to defend the Gulf countries against Iranian missiles and drones. The demise of the Israeli government and forthcoming elections probably means that this subject will stay off the agenda this time round.
In today's world of instant news and commentary there is often greater importance attached to appearances rather than substance. Yet this might be the best way of making a judgement on the state of US-Saudi relations, their direction and their future potential.
MbS appeared to relish the pictures of his meetings during his recent trip to Turkey, Jordan and Egypt. The White House is probably focused on getting such visuals just right.
But, first of all, President Biden has to actually arrive in the Middle East. With the worsening situation in Ukraine demanding his attention, and domestic issues bubbling at home, there are potentially rival priorities to such a trip emerging.
Simon Henderson is the Baker Fellow and director of the Bernstein Program on Gulf and Energy Policy at The Washington Institute. This article was originally published on the Arabian Gulf Business Insight website.