Normalization Is Making Cairo Uncomfortable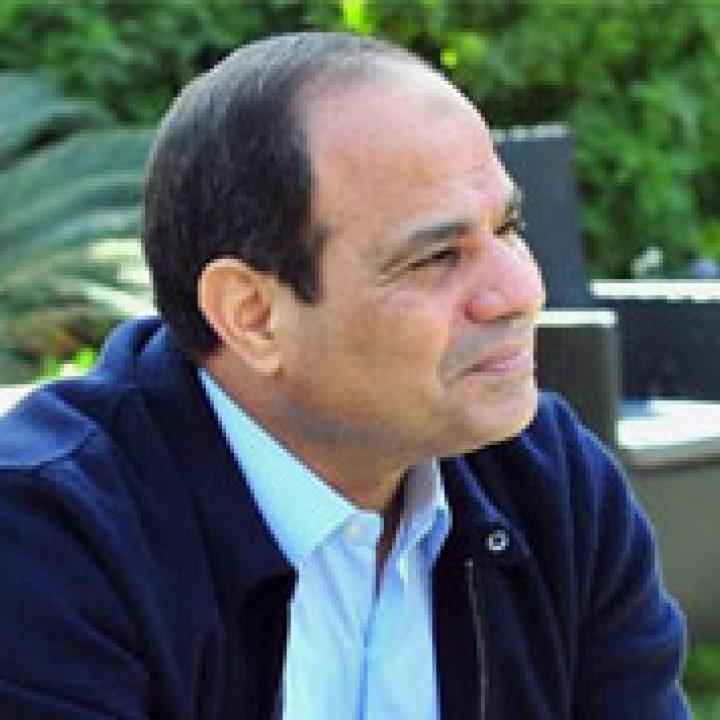 The UAE's deal with Israel may render Egypt a junior partner in future peace diplomacy, aggravating its existing frustration over years of financial dependence on the small Gulf state and a string of foreign policy setbacks.
Many observers believe that the only losers of the new agreement between Israel and the United Arab Emirates are Iran apologists, opponents of U.S. regional leadership, and similar camps. Yet one U.S. ally sees itself as the biggest loser. Egyptian leaders are visibly nervous about the normalization deal, no doubt because it threatens to remove them from their longtime role as the main Arab interlocutor with Israel.
Indeed, Egypt has been a pillar in the Middle East peace process for decades, and its 1979 peace treaty with Israel gave it significant leverage with Washington and European capitals. But the new UAE deal cements Cairo's belief that the center of power in the Arab world has been shifting to the Gulf in recent years. The scientific collaboration, tourism exchange, and academic cooperation that are expected to rapidly follow the announcement will further eclipse Egypt's influence, especially given the UAE's financial and technological capability to speed such initiatives along.
MUTED EGYPTIAN RESPONSE
Shortly after U.S., Emirati, and Israeli leaders announced the historic agreement, Egyptian president Abdul Fattah al-Sisi tweeted congratulations to all three. Yet Egyptian television and newspaper outlets responded as if nothing had happened—even as the UAE-based Sky News Arabia celebrated and legitimized the deal by using images from former Egyptian leader Anwar Sadat's historic visit to Jerusalem.
Similarly, few of Egypt's mainstream pro-government writers have commented so far. Veteran journalist Emad Adeeb, who has close ties to Emirati inner circles, wrote an op-ed for El Watan newspaper praising the deal and explaining the wisdom behind Abu Dhabi's decision. In contrast, Galal Dowidar of the state-owned outlet Akhbar al-Yom argued that the deal does not advance Palestinian rights, but instead uses them as a cover for normalization with Israel. Salah Montaser of state-owned al-Ahram cast doubt on Israel's intentions and whether it will truly halt annexation of the West Bank. Yet most Egyptian television anchors barely mentioned the deal, and the few who did were visibly upset (e.g., pro-government anchor Hamdi Rizq of the Sada al-Balad network could not control his emotions and blurted out, "Israel is scoring goals against the Arabs").
Among former Egyptian diplomats, Amr Mousa wrote on Facebook that other Arab states looking to normalize with Israel should press for additional Palestinian gains besides stopping annexation. And during an interview with RT, former assistant foreign minister Mohamed Morsi indicated his disapproval of the deal by saying it should have happened through "mutual Arab understanding and coordination."
In the political sphere, Egypt's parliament has not commented on the deal, in contrast to its habit of openly supporting Emirati actions against Qatar and Turkey. No political party has issued an individual statement either. But pro-government figures who did not comment on the deal itself still criticized Turkish president Recep Tayyip Erdogan for the threats he issued following its announcement.
Two main factors may explain Egypt's relatively muted response. First, the government was taken by surprise and may still be trying to calculate its next steps before saying more publicly. If so, state officials responsible for media communications may not have clear instructions yet on what message to promulgate. Second, most of Egypt's key media figures come from a leftist Nasserist background that fiercely opposes normalization with Israel. Whatever the cause, the muted official media reaction stands in contrast to the widespread criticism of the deal expressed by Egyptian social media commentators and diaspora figures outside the government's control, including Muslim Brotherhood members abroad.
CAIRO KNOWS IT'S NOT THE ONLY GAME IN TOWN
Besides stoking fears that Egypt has been left out of the region's shifting power alignment, the UAE deal likely embarrassed Sisi in front of his core elite supporters. At least some Egyptian figures seem to believe that he missed a historic chance to be the leading force of normalization in the region. For instance, intellectual Abdel Moneim Said Aly lamented the longtime Arab boycott against Israel, noting that "it never harmed Israel by any means." 
To be sure, Cairo realizes that it has not been part of Prime Minister Binyamin Netanyahu's Middle East peace agenda for some time, and that it could no longer rely on the normalization card as leverage against Israel. Yet it never expected him to achieve normalization with Gulf leaders so quickly. Now it may foresee more Gulf countries following the UAE's example in the next five years, and perhaps Sudan and Morocco as well.
Also troubling to Cairo is the fact that it cannot compete with the UAE on normalization initiatives because the Emiratis have much more money and can strike business deals with Israel more quickly. Indeed, two days after the peace deal was announced, the Emirati company APEX National Investment signed a strategic commercial agreement with Israel's Tera Group to research the COVID-19 pandemic. Worse yet for Cairo, visits to Jerusalem's al-Aqsa Mosque will soon be arranged through Abu Dhabi, giving the UAE a further reputational bump.
These concerns should not overshadow the crucial aspects of Egypt-Israel cooperation that remain in force, however. Most notably, Cairo will still be a key partner on combatting terrorism in the Sinai, facilitating Gaza talks, and advancing natural gas projects.
IMPLICATIONS FOR U.S. POLICY
Egypt's foreign policy has struggled in recent years, from taking a backseat to the UAE and Russia in Libya, to coming out on the losing side in the Renaissance Dam crisis, to requiring French and Greek help with confronting Turkey in the East Mediterranean. To save face and reemphasize its regional relevance, Cairo may therefore try to convince Washington to restart Israeli-Palestinian talks sooner rather than later.
In response, however, Washington should make clear that the future of peacemaking will be dictated by regional normalization. In other words, Egypt will need to join the normalization camp after stalling for years, or else watch its prestige and international influence continue to diminish. Cairo has not been serious about normalizing with Israel for years. Until recently, for example, it pursued hostile policies such as stripping Egyptians who live in Israel of their citizenship, forbidding contacts with Israeli academics, detaining Egyptians who dare to attend cultural events held by the Israeli embassy, sponsoring television shows that depict Jews and Israelis as villains, and, most important, barring greater economic normalization in areas such as tourism, agriculture, and water. These policies need to end if Cairo wants to be a major peace mediator and regional player in the changing Arab-Israeli paradigm.
Haisam Hassanein, a former Glazer Fellow with The Washington Institute, is a Middle East analyst who focuses on commercial diplomacy and related issues.