Interviews and Presentations
The New Administration: Impact on the Middle East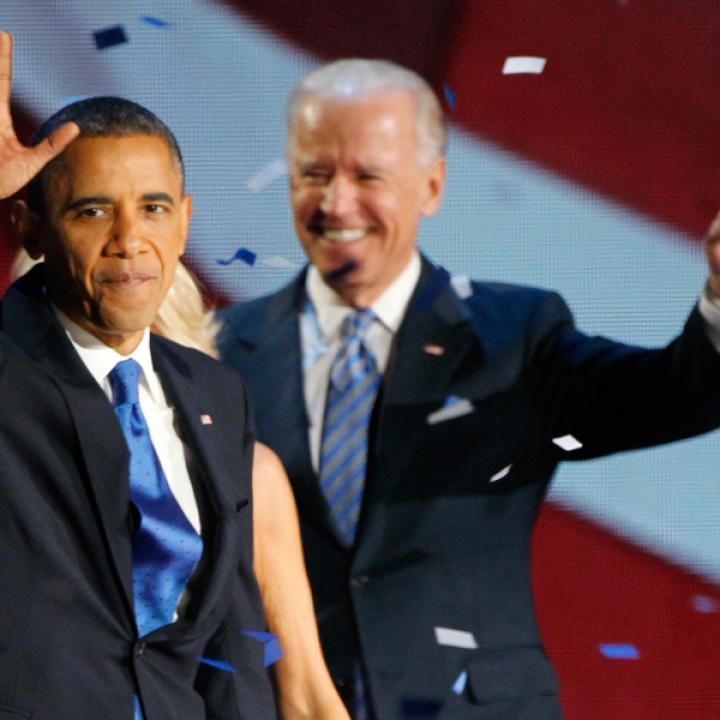 Satloff: Obama Administration to Test Iran with 'Grand Deal'
In its second term the Obama administration will likely offer Iran a "grand deal" to test whether diplomacy can stop its nuclear research program or whether other means, such as military force, may be necessary, according to Dr. Robert Satloff, executive director of the Washington Institute for Near East Policy.
In a video released by the research organization, Dr. Satloff predicts that while the Obama administration will likely be preoccupied with domestic economic affairs in its early days, it will take steps to end the violence in Syria, to take advantage of opportunities to restart talks between Israel and the Palestinians, and to forge a new relationship with the Islamist government in Egypt.
Dr. Satloff will join ambassadors James Jeffrey and Dennis Ross to discuss Middle East policy in the new administration at a luncheon forum on Thursday, November 8 at 12 p.m. at The Washington Institute offices in Washington, D.C. The event will also be broadcast live at http://www.livestream.com/washingtoninstitute.
Transcript
"President Obama in his second term is likely early on to focus on a "grand deal" with Iran, testing the Iranians to see if there is a political settlement before he needs, probably by the end of the second quarter of 2013, to decide on other means -- perhaps military means -- to prevent the Iranians from achieving a nuclear weapons capability. I believe President Obama in his second term will be more assertive, perhaps from the first day after the election, not waiting for inauguration, to increase the lethality and the amount of weaponry going to the opposition in Syria, complementing the new political umbrella that the United States is trying to put together."
"I believe a second President Obama term will try to reach a new understanding with the new Islamist leaders in Egypt. So far it's been a patchwork, playing catch-up to the political change there, but we need a new bargain, a new understanding of what they will do and what we will do in this relationship."
"I believe  a second Obama term is unlikely to follow the pattern  of the first and have a missionary approach to Arab-Israeli peacemaking, but a much more opportunistic approach. A second President Obama term will lower his sights, lower his horizons toward resolving the Israeli-Palestinian conflict, but I do believe he will do what is necessary with Israelis and Palestinians to ensure that the Palestinian Authority does not collapse, which would open up a Pandora's box of difficulties for America, for Israel, for our partners throughout the region."
"A second-term president is of course a free agent unlike any other political actor in America. It's less important, though, I think, for the Obama second terms than for previous second terms because the top of an Obama administration in the opening months will be domestic. It will be fixing the economy, getting a budget deal, et cetera."