Miscalculations and Legacies: A Look Back at the 1973 War Half a Century On
Also published in
Cairo Review of Global Affairs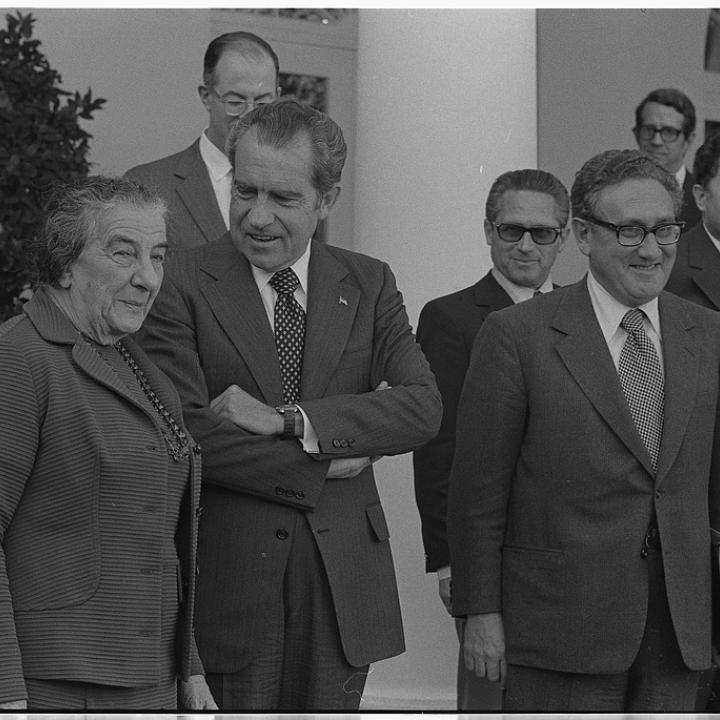 Historians continue to debate "what if" scenarios about the pivotal conflict that reshaped the Middle East.
The October 1973 War is bound to continue to fascinate historians and many others for a long time to come. There are countless dimensions to the last of the Arab-Israeli interstate wars. The obvious military aspects of the war alone are worth thousands of pages. Then there is the superpower dimension, given that the 1973 War was the first conflict of the new period of detente between the United States and the Soviet Union. There is also a leadership angle, since none of the three leaders of the United States, Egypt, and Israel were around during the 1967 War and each felt they were now being tested. There are also the public domestic dynamics and decision-making struggles each country faced, alongside other countries with various levels of engagement like Syria and Jordan. Moreover, there is the role of regional players before, during, and after the war. Needless to say, historians of the war will remain busy for quite some time...
To read the full article, download the PDF above or visit the Cairo Review website.