Militias Issue Post-Election Threats Against UNAMI and the UAE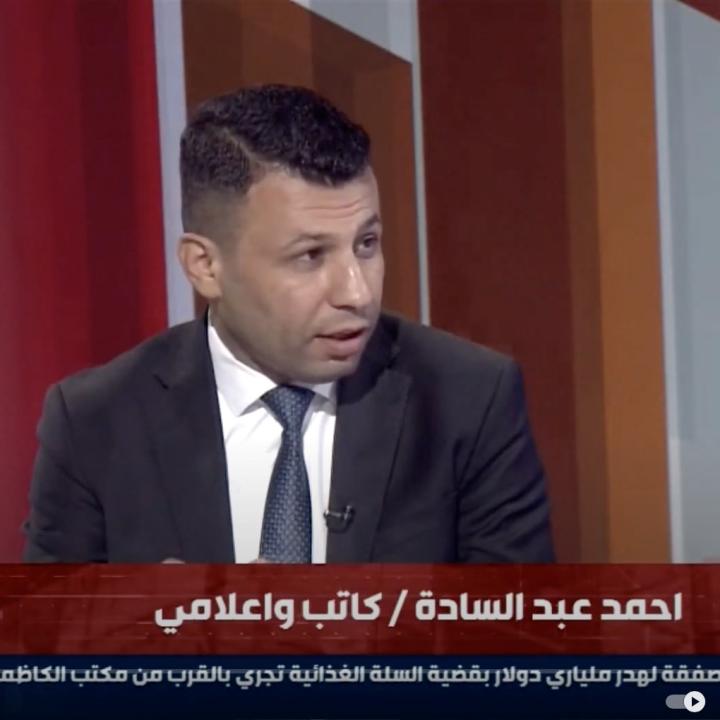 After their humiliating defeat in the parliamentary election, Iran-backed groups launched a bizarre campaign against UN and Emirati officials.
Predictably, Iraqi muqawama (resistance) groups have been attributing their poor performance in this month's general election to a foreign-led conspiracy. They are pointing their fingers at two parties in particular: the UN Assistance Mission for Iraq (UNAMI) and its head, Jeanine Hennis-Plasschaert, and the United Arab Emirates.
Even before the election, UN agencies were being targeted by such rhetoric from the facade group Saraya Awliya al-Dam and the influential muqawama channel Sabereen News. In a series of posts issued by Sabereen on September 19-21, an official in the Baghdad office of the UN Office for the Coordination of Humanitarian Affairs (OCHA) was accused of being a Mossad agent because she had once allegedly represented Israel in international organizations (a claim echoed by muqawama social media channels).
This rhetoric escalated after the preliminary election results were announced. Once it became clear that the main muqawama lists were among the biggest losers, various groups accused UNAMI of conspiring to ensure this outcome and issued threats against the organization and Hennis-Plasschaert in particular.
Firas al-Yaser, a member of the political office of​​​​​ Harakat Hezbollah al-Nujaba, warned of "the role of UNAMI in Iraq and especially of Plasschaert and her opaque role in Iraq" (Figure 1). Other muqawama characterizations of her have been far more incendiary. For instance, groups created the hashtag "Ajouz al-Shaitan" (Satan Crone) to describe her and posted numerous cartoons depicting her as a sinister-looking demonic figure (Figure 2).
Some of these posts have carried threats of violence as well. On October 13, a muqawama graphic designer known as "Ayraqy" posted a picture of Hennis-Plasschaert in his Telegram account depicting flames and a tank coming out of her face. The depiction was captioned in English: "You ll [sic] get treatment like US convoys" (Figure 3). This is a reference to the longstanding muqawama campaign of attacking U.S. logistical convoys with explosives. The picture was reposted by Sabereen News but later removed.
On October 17, a new vigilante group called al-Osud al-Munfrada (Lone Lions) posted a statement on its Telegram channel addressing "those employees of IHEC [the Independent High Electoral Commission] who work for the United Nations," emphasizing that the group "will be the cutting sword on their necks" (Figure 4). It is not clear whether this threat was against UN employees working with IHEC or IHEC employees working with UN teams.
The UAE has likewise been targeted with numerous muqawama accusations and threats post-election. The main thrust of this rhetoric is that servers used by IHEC to process the election results are located in the UAE, so Abu Dhabi must therefore have tampered with the numbers to undermine the muqawama.
The gravest threat against the UAE was made by radical pro-muqawama commentator Ahmad Abdussada during a live appearance on the Iraqi station UTV: "I have accurate information that in the coming days, the UAE might be targeted militarily from Iraqi soil...Drones, precision missiles, and ballistic missiles will be launched from Iraqi soil toward the UAE to send a deterrence message to the leaders of the conspiracy."
Similar threats were made by muqawama social media outlets. On October 17, the channel La Makan, La Watan ([I Have] No Place, No Homeland) posted the following: "The leader said: The response to the UAE's interference in rigging the Iraqi election will be a military one, [using] drones and missiles and the rest of it" (Figure 5).