The KRG Turns Thirty: The Future of U.S.-Kurdish Relations in Iraq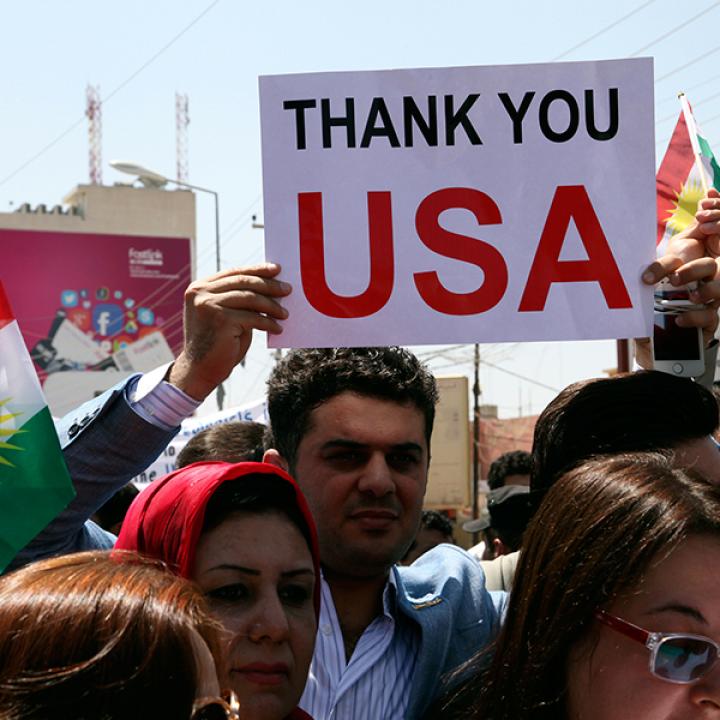 Watch a webcast conversation taking stock of U.S.-Kurdish relations on the thirtieth anniversary of the election of the first local government of Iraqi Kurdistan.
Thirty years ago this month, Iraqi Kurds went to the polls to elect their first government. Made possible by a UN-approved no-fly zone and enforced by the U.S.-led coalition, the Kurdistan Regional Government's foray into democracy afforded the Kurds a serious chance at self-governance. In return, the KRG became a key U.S. partner in the ongoing effort to stabilize Iraq and fight terrorism.
To take stock of this relationship and the host of internal and external challenges that have complicated it in recent months, The Washington Institute hosted a virtual Policy Forum with Vance Serchuk, Amberin Zaman, and Bilal Wahab.
Vance Serchuk is executive director of the KKR Global Institute, an adjunct senior fellow at the Center for a New American Security, and a trustee of the American University of Iraq-Sulaimani in the KRG. Previously, he served as senior national security advisor to Sen. Joe Lieberman and a professional staff member on the Senate Homeland Security and Governmental Affairs Committee.
Amberin Zaman is a senior correspondent for Al-Monitor, focusing on the politics of Iraq, Syria, and Turkey. Previously, she covered Kurdish and Turkish issues for the Washington Post, Daily Telegraph, Los Angeles Times, Voice of America, Economist, and various Turkish-language outlets.
Bilal Wahab is the Wagner Fellow at The Washington Institute, where he focuses on KRG and Iraqi governance and writes extensively for Arabic and Kurdish media. While teaching at the American University of Iraq-Sulaimani, he established the Center for Development and Natural Resources.
The Policy Forum series is made possible through the generosity of the Florence and Robert Kaufman Family.