Imad Mughniyeh's Legacy Six Years On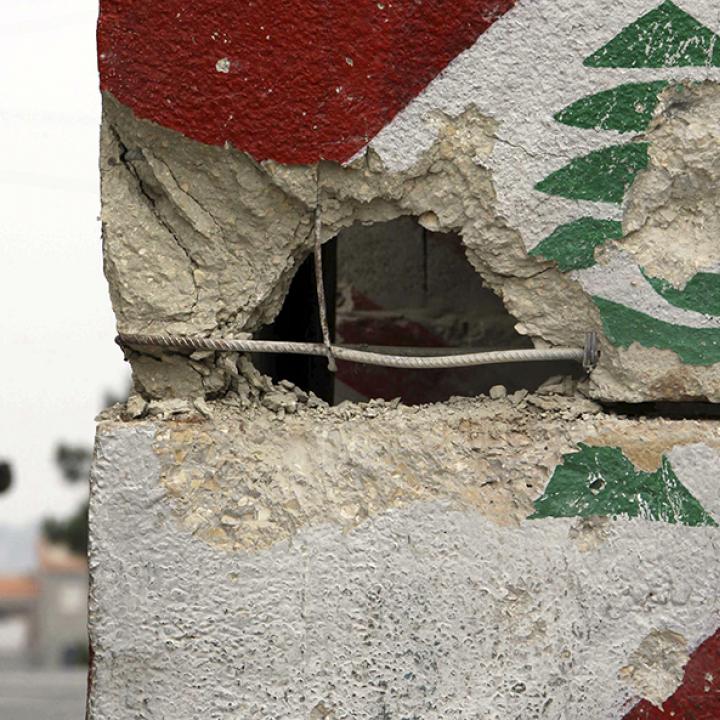 Why Hezbollah is fighting alongside Bashar al-Assad -- and how it almost didn't.
Remember a few years ago when Iranian officials had to intervene to prevent Hezbollah gunmen from turning on their Syrian patrons? Few people do. Today, the "axis of resistance" is as strong as ever, with Iran and Hezbollah fully committed to fighting for the survival of Bashar al-Assad's regime, despite battlefield losses and the political costs of siding with a brutal dictator who gasses and bombs his own people. Most observers are not surprised that Iran and Hezbollah have come to the defense of a "pillar of the resistance," but the little-known fallout from a watershed event six years ago today suggests that it might have not have been the case.
It was the evening of February 12, 2008, and Imad Mughniyeh, head of Hezbollah's terrorist network, had just left a meeting with Syrian intelligence. He was on the FBI's Most Wanted Terrorists list, was long in the crosshairs of Israel's intelligence services, and was the target of at least three CIA rendition operations. He was tied to terror plots from Europe to South America, and until 9/11 was responsible for the deaths of more Americans than anyone else. Many countries wanted Mughniyeh taken out of commission. As he climbed into his Mitsubishi Pajero the evening of the 12th, an explosive device inserted into the drivers' seat headrest detonated, killing him instantly.
Who killed Mughniyeh and how they tracked him down remains unknown. But Hezbollah security officers have a theory. In the course of a major FBI investigation, Hezbollah operatives informed undercover agents and confidential sources about a longtime Hezbollah campaign to steal money around the world that would then be safeguarded in Iran and later sent to Lebanon and used as Mughniyeh's terrorist slush fund. The use of genuine, albeit stolen, currency instead of high-end counterfeit bills was implemented to ensure operational security for Hezbollah's most sensitive operations. Maybe, Hezbollah speculated, someone followed the money back to Mughniyeh. That would suggest the involvement of a state intelligence service.
Today, Hezbollah is convinced that the Israelis were behind the hit. But at the time -- even as Hezbollah publicly charged that Israel was to blame for the attack -- both Hezbollah and Iran privately suspected that the Syrians may have played a role in Mughniyeh's death. For their part, Syrian officials were shocked by the assassination of the terrorist mastermind in the heart of the police state's capital. U.S. officials reported at the time that the Syrian military and general intelligence services were "engaged in an internecine struggle to blame each other for the breach of security that resulted in Mughniyeh's death." Worse still, Hezbollah believed the Syrians may have been behind the bombing, an Arab diplomat in Beirut told his American counterparts.
While Mughniyeh was exceptionally close to Iran's Revolutionary Guards and its external operations unit, the Quds Force, his past relationship with Syria was often contentious. In 1987, Mughniyeh was recalled to Tehran to prevent capture following Hezbollah attacks against Syrian forces in West Beirut. He would remain there, while he waited for the security situation in Lebanon to improve. That likely took some time, considering Syria issued a warrant for Mughniyeh's arrest in 1988.
No Syrian official attended Mughniyeh's funeral, but a senior Iranian official reportedly made the trip not only to pay Iran's respects, but also to convince Hezbollah not to retaliate against Damascus. Mughniyeh's assassination led to tensions between Syria and Iran that took more than a year to work out. Only in late 2009, when Qods Force chief Qassem Suleimani made a quiet visit to Damascus, did the relationship start to mend. Suleimani's long absence, U.S. officials speculated, might have been "a reflection of lingering tensions between Iran and Syria that erupted after the assassination of Mughniyeh."
Hezbollah and Damascus have historically had an odd relationship -- sometimes intimate, sometimes shaky, often both -- thus Mughniyeh's escape to Tehran when Damascus was gunning for him in the late 1980s. But with the uprising against Assad kicking off in March 2011, it seems that Hezbollah and the Assad regime settled their differences just in time. Even if Hezbollah was still furious over the Syrian security lapses that may have played a role in Mughniyeh's assassination, common interests -- and reportedly a call to action from Supreme Leader Ali Khamenei -- led Hezbollah's General Secretary Hassan Nasrallah to dispatch a steady stream of Hezbollah fighters to battle alongside the Syrian regime since the very early days of the uprising.
Matthew Levitt is the Fromer-Wexler Fellow and director of the Stein Program on Counterterrorism and Intelligence at The Washington Institute. His latest book is Hezbollah: The Global Footprint of Lebanon's Party of God.