Hezbollah Turns 40: Implications of the Group's Internal, Regional, and Strategic Shifts
November 29, 2022, starting at 12:00 noon EST (1700 GMT)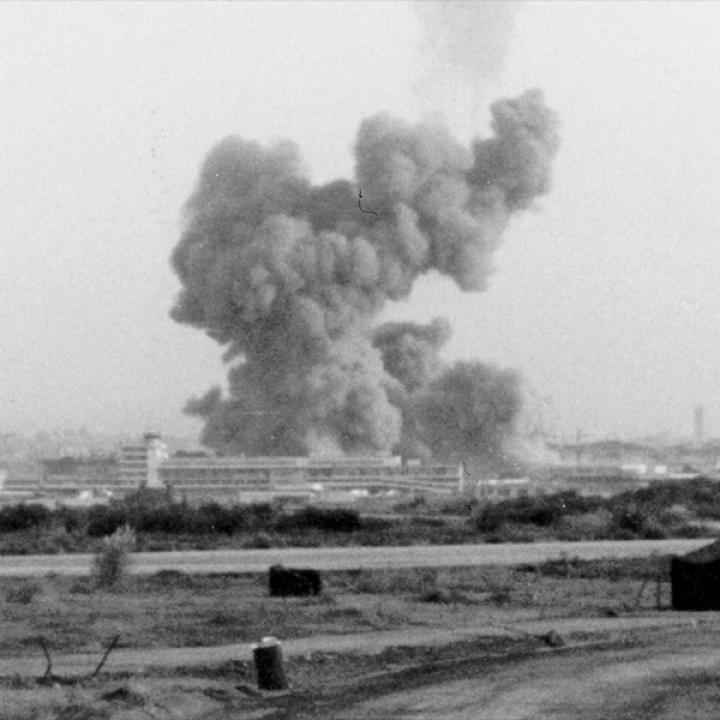 Join us for a live webcast as experts assess Hezbollah and its regional impact as the terrorist group turns forty. Watch live starting at 12:00 noon EST (1700 GMT) on Tuesday, November 29, 2022.
This year marks four decades since Hezbollah first appeared on the regional stage, where it has gradually morphed from a Lebanese resistance movement into a global criminal and terrorist syndicate under Iran's close tutelage. How have the organization's evolving activities shaped Lebanon's political scene, its Shia community, and its relations with neighbors during this long history? And what implications do its latest military and economic shifts hold for U.S. policy? To discuss these questions, The Washington Institute is pleased to announce a virtual Policy Forum with Hanin Ghaddar, Matthew Levitt, Mona Fayad, and Akeel Abbas.
Hanin Ghaddar is the Friedmann Fellow in The Washington Institute's Program on Arab Politics and author of its richly illustrated 2022 monograph Hezbollahland: Mapping Dahiya and Lebanon's Shia Community.
Matthew Levitt is the Institute's Fromer-Wexler Fellow and director of its Reinhard Program on Counterterrorism and Intelligence. His numerous works on Hezbollah include an interactive map of the group's worldwide activities and the landmark book Hezbollah: The Global Footprint of Lebanon's Party of God.
Mona Fayad is a francophone Lebanese political activist and professor who has become one of the most prominent Shia opponents of Hezbollah. Her influential writings include frequent columns for An-Nahar newspaper in Beirut and Alhurra's website.
Akeel Abbas is a professor focusing on national and religious identities, modernity, and democratization in the Middle East. He has taught at the American University of Iraq, the University of Houston, and Old Dominion University.
Register to watch in this forum on event day.
The Policy Forum series is made possible through the generosity of the Florence and Robert Kaufman Family.