Fallujah Redux:
The Anbar Awakening and the Struggle with al-Qaeda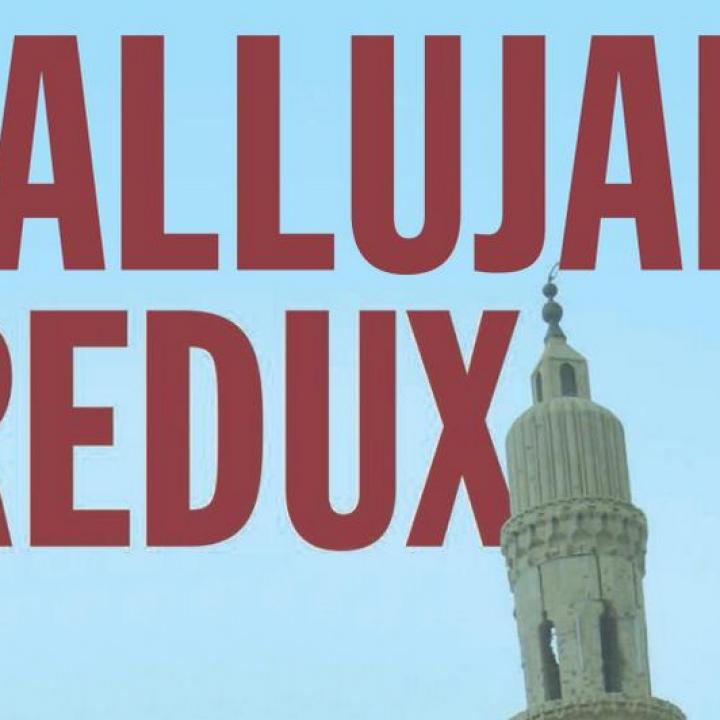 Fallujah Redux is the first book about the Fallujah Awakening written by Operation Iraqi Freedom military veterans who served there, providing a comprehensive account of the turning of Fallujah away from the al-Qaeda insurgency in 2007. The city of Fallujah will long be associated with some of the worst violence and brutality of the Iraq War. Initially occupied by U.S. forces in 2003, it eventually served as the headquarters for numerous insurgent groups operating west of Baghdad, including al-Qaeda in Iraq and its leader Abu Musab al-Zarqawi, until forcibly retaken at the end of 2004.
Once the city was finally cleared, U.S. forces settled into the routine of waging a low-intensity warfare campaign against insurgent forces and trying to set the conditions for Iraqi government control. Even though U.S. forces were winning tactically, they struggled with a population that still strongly supported the insurgency. By the middle of 2007, four years after the initial invasion of Iraq, the city of Fallujah and its surrounding countryside were still mired in a seemingly intractable insurgency. As Anbar Province's tribes began to turn against al-Qaeda, Fallujah's residents were waiting for the movement to push eastward to help them eliminate al-Qaeda but they needed the help of U.S. forces. A concerted pacification campaign, in coordination with tribal efforts, was implemented by U.S. and Iraqi security forces that fundamentally altered local security conditions in Fallujah.
This book describes the campaign that turned Fallujah from a perennial insurgent hotspot to an example of what can be achieved by the right combination of leadership and perseverance. Many books have told of the major battles in Fallujah—this book tells the rest of the story that never made the news.
Author royalties from the first edition will be donated to the Semper Fi Fund, www.semperfifund.org.
Daniel R. Green is a defense fellow at The Washington Institute for Near East Policy in Washington, D.C. He served in Fallujah, Iraq, in 2007 as a tribal and leadership engagement officer and is a lieutenant commander in the U.S. Navy Reserve. He received his PhD in political science from The George Washington University in 2012. 
Brig. Gen. William F. Mullen II, USMC is a twenty-seven-year Marine infantry officer based in Quantico, Virginia, whose experience with Fallujah began when he served in the city as the operations officer for a Marine regimental combat team from 2005 to 2006, then as an infantry battalion commander in charge of the city for most of 2007.