Energy in Danger:
Iran, Oil, and the West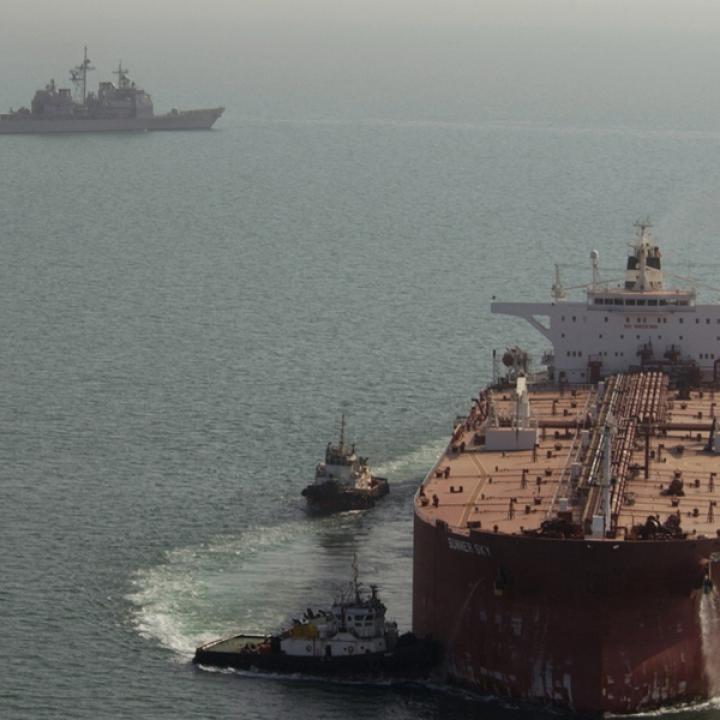 "If the Americans make a wrong move toward Iran, the shipment of energy will definitely face danger." -- Iranian Supreme Leader Ali Khamenei, June 4, 2006
Every day, nearly 40 percent of the world's internationally traded oil passes through the Strait of Hormuz -- a narrow channel over which Iran holds distinct military advantages. Given that the global economy is predicted to become even more dependent on Middle Eastern energy supplies in the coming decades, Iran's potentially critical influence on the flow of these supplies must be addressed. How might Tehran exert this influence in the event of a confrontation? And what can the international community do to avoid such scenarios?
In this entry in The Washington Institute's "Agenda: Iran" series, Gulf expert Simon Henderson analyzes how the United States and its allies can loosen, or even bypass, the Strait of Hormuz chokepoint. Using detailed maps, he shows how existing and potential pipeline networks could be used as alternative routes for Gulf energy exports. He also discusses various means of pressuring Iran and its trading partners -- not just through current financial sanctions, but via new measures that exploit the regime's vulnerabilities in the energy sector. Such efforts must be accelerated if Washington hopes to keep the strait from becoming a serious clog in the world economy.