Egypt's Costly Nuclear Project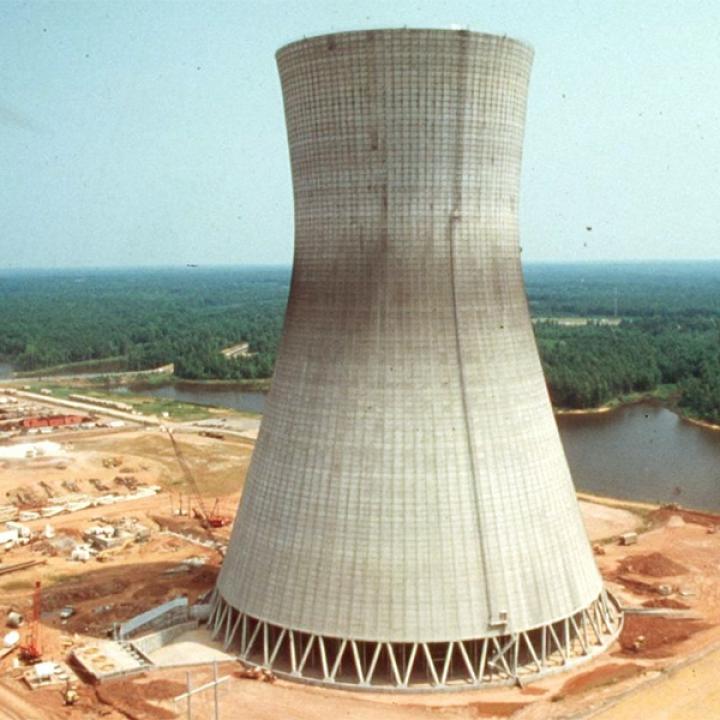 Cairo's expensive nuclear deal with Moscow will likely increase the country's economic burden and susceptibility to Russian influence.
Egypt is reportedly on the cusp of finalizing a $25 billion loan from Russia to construct a civilian nuclear power facility near Dabaa on the Mediterranean coast. While the new plant will help Cairo satisfy the country's long-term energy needs to some extent, its high cost suggests additional motivations, such as bolstering the government's domestic political standing and expanding its foreign relationships beyond Washington.
EGYPT'S SECOND AVENUE SUBWAY
Egypt has pursued nuclear capabilities periodically since the 1952 Free Officers Revolution, a heretofore fruitless campaign that had become even more of a fiscal red herring than New York City's century-long quest to build a new train line under Manhattan. Cairo first declared its intention to build a plant at Dabaa in 1983 under President Hosni Mubarak, and the Australian government agreed to provide uranium two years later. These plans were canceled following the 1986 Chernobyl disaster, however, and Egypt instead focused on developing its natural gas reserves, which soon replaced oil as the primary fuel for electricity generation.
Cairo revived the Dabaa nuclear proposal in 2006 but faced resistance from businessmen aligned with the National Democratic Party, who wanted to develop the area for tourism, and from local tribes, who worried about the safety implications. Mubarak's 2011 ouster further deferred these plans.
AN EXPENSIVE SOLUTION TO A NONEXISTENT PROBLEM
During the tumultuous years that followed Mubarak's exit, Egypt suffered major electricity shortages. Demand rose due to rapid population growth and the government's generous energy subsidies, while supply fell due to terrorist attacks on gas pipelines. These shortages contributed to the political upheaval that culminated in the July 2013 ouster of Egypt's first democratically elected president, Muslim Brotherhood leader Mohamed Morsi, ultimately forcing a suspension of gas exports. 
 
President Abdul Fattah al-Sisi ameliorated these shortages by cutting gas subsidies a month after taking office in June 2014, and then signing contracts for new gas, solar, and wind turbines over the following year. As a result, electricity production capacity rose from approximately 27,000 megawatts in June 2013 to 32,000 in May 2015. Today, Egypt's production exceeds demand, but the government has continued to expand capacity in anticipation of demographic and industrial growth.
 
The proposed nuclear facility at Dabaa is one such attempt to satisfy future energy needs. The project's first phase entails the construction of four third-generation reactors capable of producing a total of 4,800 megawatts within the next twelve years, and the site can accommodate an additional four reactors. Russia's state-owned firm Rosatom will build the reactors; the $25 billion loan will finance 85 percent of the project, with Cairo paying the remainder. Egypt will eventually repay the loan at 3 percent interest, over a twenty-two-year period that begins in 2029.
 
While the loan's terms are relatively favorable, the nuclear plan is very cost-ineffective compared to other energy deals Cairo has signed in recent years. For example, last year's $9 billion deal with Siemens to build gas- and wind-powered plants will add 16,400 megawatts to Egypt's grid -- more than three times the output of the proposed nuclear plant for roughly a third of the cost. Moreover, the Italian firm Eni discovered the supergiant Zohr gas field along Egypt's northern coast in August 2015, while BP's local branch discovered another massive Mediterranean field earlier this month. Extracting these resources would be more cost effective than building the nuclear plant, especially since nearly three-quarters of Egypt's electricity is generated by natural gas, and the country's declining gas output will likely force it to continue importing even after Zohr opens.

The Dabaa deal also compares unfavorably with other nuclear projects in the region. The Middle East Economic Survey (MEES) estimates that Egypt will ultimately pay $6.1 billion per gigawatt of generating capacity, whereas Iran's two new plants at Bushehr will cost $5.5 billion per gigawatt, and the UAE's reactors at Barakah $3.6 billion.

In addition, repaying the Russian loan may present a long-term fiscal challenge given Egypt's recent foreign reserve shortages and growing budget deficit. According to MEES, Cairo will have to pay Moscow a total of $70.3 billion in nominal terms, or approximately $3.2 billion per year.

The project will increase Cairo's dependence on Russian technical expertise as well. In remarks published in al-Wafd on May 31, the vice president of Egypt's Nuclear Power Plants Authority acknowledged that the country does not have enough experts to run the new station, so Russian personnel will have to operate it for the first ten years.
ANOTHER PRIDE PROJECT
Despite these costs and challenges, the Sisi government is moving ahead with the project because it views the nuclear plant as an important signal to two audiences. First, it hopes the project will bolster its domestic support. "It's not just about a [nuclear] reactor -- it is about Egyptians," Sisi said during a major television interview on June 3. "Instead of one project, we can create 100. I am trying to do this quickly to be productive, to give hope -- to shorten the gap between where we are at and where we want to go." In this sense, the nuclear plan is following the same pattern as the Suez Canal expansion project, which was completed within one year and opened last August.
Second, Sisi wants to broaden Cairo's foreign outreach beyond the still-frosty bilateral relationship with Washington. The Obama administration restored full military aid to Egypt in March 2015, after withholding big-ticket items for seventeen months in protest of the crackdown that followed Morsi's ouster. Yet Cairo still mistrusts the administration due to its prior embrace of the 2011 uprising and its cooperation with the short-lived Muslim Brotherhood government. Moreover, despite improved military cooperation since last year's bilateral Strategic Dialogue, Egyptian officials view ongoing U.S. criticism of Cairo's deteriorating human rights record as interference in their country's domestic affairs. Sisi alluded to this problem in his June 3 interview, stating that Egypt's relationship with Washington is "strategically strong" but that the "principles of its policy that prevailed for thirty years can't work now."
 
Accordingly, the nuclear project is partly an attempt to show that Cairo is "open to the whole world," as one senior Egyptian official recently told the author. In seeking a partner for the project, Cairo solicited offers broadly, receiving proposals from China and South Korea before settling on Russia. By accepting Moscow's loan and commissioning Rosatom to build the reactors, Cairo is deepening its ties with Russia -- an actor that has stood in contrast to Washington by warmly embracing Sisi following Morsi's ouster and selling military equipment to Egypt during the temporary U.S. aid suspension.
LOW PROSPECTS FOR WEAPONIZATION
There is presently no indication that Egypt's nuclear project is intended for military purposes. Cairo has been a forceful proponent of a nuclear-weapons-free Middle East since the 1970s, and Egyptian officials highlight the country's right to nuclear energy under the Treaty on the Nonproliferation of Nuclear Weapons, which it signed in 1968 and ratified in 1981. In a November 2015 speech after the nascent Dabaa deal was first announced, Sisi emphasized that the nuclear project was for "peaceful purposes."

To be sure, Egypt's calculus may change if Iran acquires nuclear weapon capabilities, especially since Sisi has declared his commitment to securing Gulf allies against external threats. For this reason, Washington should seek reassurances that the new reactors are intended for energy purposes exclusively. At the same time, it should vigilantly monitor Iran's commitment to the Joint Comprehensive Plan of Action in order to reassure its Sunni Arab allies and prevent proliferation.
U.S. POLICY IMPLICATIONS
Given its interest in Egypt's economic stability and foreign policy outlook, Washington has ample reason to be concerned about the nuclear project. The large Russian loan is a significant economic burden and will likely enhance Moscow's leverage with Cairo in the long run. And while the Sisi government has successfully pursued new energy resources to accommodate its expanding needs, the nuclear plant is a very cost-ineffective approach.
Even so, U.S. officials should tread lightly, as they did with the Suez Canal expansion project last year. To the extent that the nuclear project is intended to bolster the government's domestic standing and "to give hope," in Sisi's words, any public disparagement from Washington would be counterproductive, likely bolstering the distrust that spurred Cairo to accept the Russian loan in the first place. More to the point, the lingering distrust means that publicly criticizing the project will not deter Cairo from pursuing it anyway.

Eric Trager is the Esther K. Wagner Fellow at The Washington Institute.