Defeating al-Qaeda's Shadow Government in Yemen:
The Need for Local Governance Reform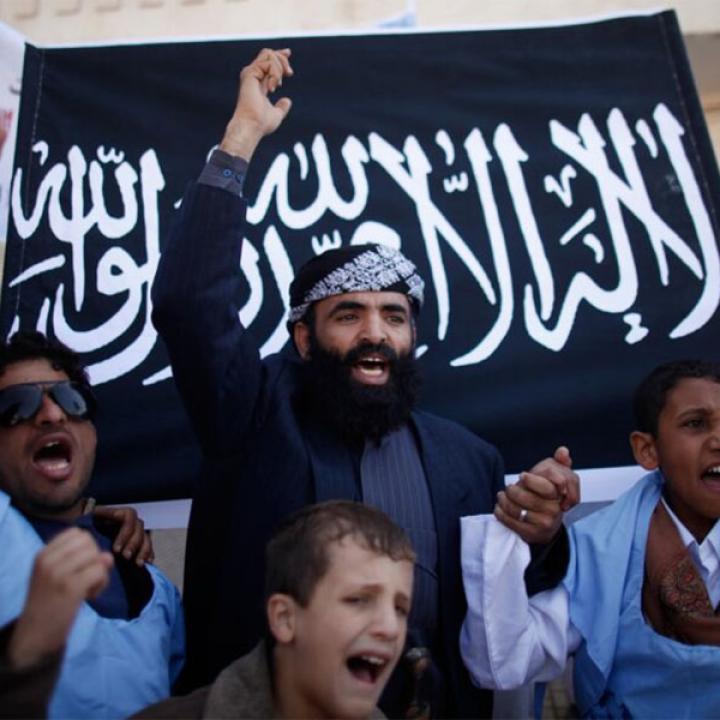 Recent U.S. attention in Yemen has focused largely on the war against the Iranian-backed Houthis, but another threat endures: al-Qaeda in the Arabian Peninsula. U.S. efforts to confront AQAP have historically relied on counterterrorism approaches such as air and drone strikes, direct-action raids, and partnerships with indigenous and coalition security forces. But the Yemeni branch of al-Qaeda has shown impressive resiliency by adopting a "hearts and minds" and local governing strategy to secure support, making it difficult to defeat. Its continuing strength requires a rethinking of the U.S. approach, one that confronts the terrorist group's political strategy as much as its military strategy.
In this Policy Focus, Daniel Green, a former defense fellow at The Washington Institute, draws on extensive research and interviews with Yemeni officials and civil society leaders to propose a new framework for defeating AQAP. His recommendations call for a U.S. strategy that extends beyond using strictly counterterrorism approaches and encompasses governance reform, capacity building, and enlisting locals in their own defense. Only through the active participation of communities in their security and governing can AQAP truly be defeated.
THE AUTHOR
Daniel Green has published extensively on Yemen and AQAP, testified before the U.S. Senate Foreign Relations Committee, and traveled to Yemen in 2013 as part of the research for this monograph. A reserve officer with the U.S. Navy, he most recently served as a tribal engagement officer in Iraq. His previous books include In the Warlords' Shadow: Special Operations Forces, the Afghans, and Their Fight Against the Taliban (2017), The Valley's Edge: A Year with the Pashtuns in the Heartland of the Taliban (2011), and Fallujah Redux: The Anbar Awakening and the Struggle with al-Qaeda (coauthored with Maj. Gen. William Mullen, 2014).