Cyprus Gas Discovery Could Be an East Mediterranean Game-Changer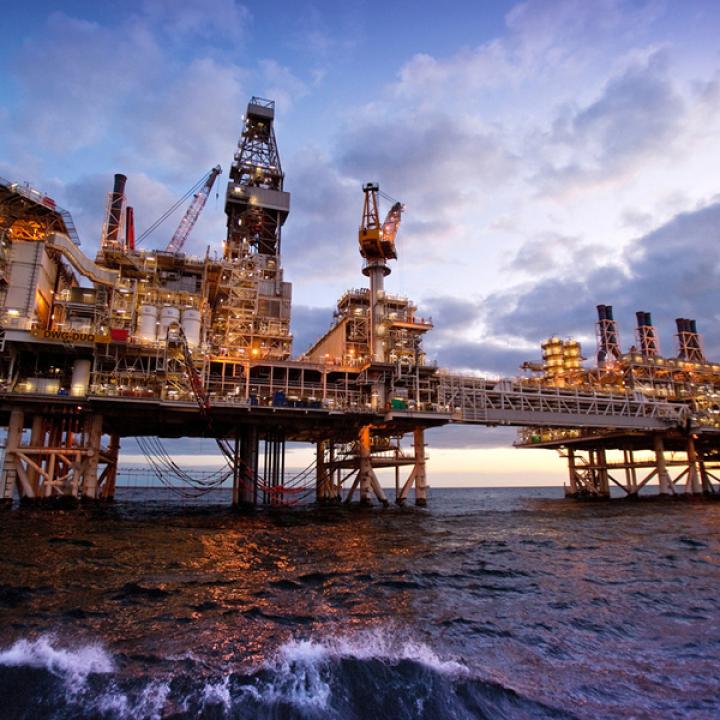 The latest success will encourage more exploration in the area, but probably more regional rivalry as well.
ExxonMobil has just announced the discovery of Glafcos, an offshore field located deep underwater more than 100 miles southwest of Cyprus and estimated to hold between 5 and 8 trillion cubic feet (tcf) of natural gas. A more precise figure will emerge after further appraisal drilling by the company, which is working in a 60/40 partnership with state-owned Qatar Petroleum.
The discovery will likely prompt further work on the Calypso field to the east, discovered by ENI (Italy) and Total (France) a year ago and estimated to contain 6 to 8 tcf. The first discovery in Cyprus waters was Aphrodite, found in 2011 by Houston-based Noble Energy. That field partially overlaps Israel's exclusive economic zone, but its estimated 4.5 tcf have yet to be exploited.
The total figure for Cyprus gas reserves is now as high as 20 tcf, a figure that could change the island's fortunes despite not being particularly large in regional terms. Israel has twice as much gas, and Egypt even more, along with an established infrastructure for exporting it as liquefied natural gas (LNG) using special tankers. All of these players are dwarfed by Russia (1,230 tcf), Iran (1,170 tcf), and Qatar (880 tcf).
Cyprus and Israel's main challenge in exploiting this gas potential has been the cost of discovery (around $100 million per hole drilled) and the political and logistical complexity of reaching markets. Most of Israel's domestic electricity production is now fueled by its own gas, but finding an export route has been difficult, with talks continuing on arrangements to send some of it to Egypt.
Cyprus has an even greater need to find export options given its very small domestic market. The most obvious route is via pipeline to an Egyptian LNG plant with spare capacity. A more expensive alternative would be a floating LNG plant anchored above the field, from which tankers could be loaded to take the gas anywhere in the world.
Meanwhile, Turkey continues to contest the boundaries of the exclusive economic zone surrounding Cyprus. Glafcos does not lie in an area claimed by Ankara—but the Turks do claim it belongs to Egypt. Even if the two governments work that particular disagreement out, Ankara will no doubt demand that any revenues from the field benefit all Cyprus residents, including those in the Turkish-occupied northern part of the island. The Cypriot government readily acknowledges responsibility for most citizens, but it has balked at the large number of immigrants who have arrived since Turkish forces invaded in 1974. The fact that ExxonMobil is partnering with Qatar, a regional ally of Turkey, adds another wrinkle to these issues.
Going forward, international energy exploration companies will probably be more incentivized to focus on the East Mediterranean. There is already interest in blocks off Lebanon's coast, where some drilling will start this summer. Yet Israel will likely find itself largely sidelined, in part because such companies still hesitate to imperil their relations with Arab countries, but also because Israeli legal and political barriers have delayed Noble Energy's efforts to exploit its existing discoveries.
Finally, the Glafcos discovery should boost the recently established East Mediterranean Gas Forum, a Cairo-based multilateral organization nicknamed "Club Med" and encompassing Cyprus, Egypt, Greece, Italy, Israel, Jordan, and the Palestinian Authority. Further discoveries could increase the feasibility of proposals for an undersea pipeline to transport their gas to Europe. Coupled with greater efforts to export LNG, such a development could create an energy hub that transforms the regional economy.
Simon Henderson is the Baker Fellow and director of the Bernstein Program on Gulf and Energy Policy at The Washington Institute.