Clarifying the Status of Previous Iran-Saudi Agreements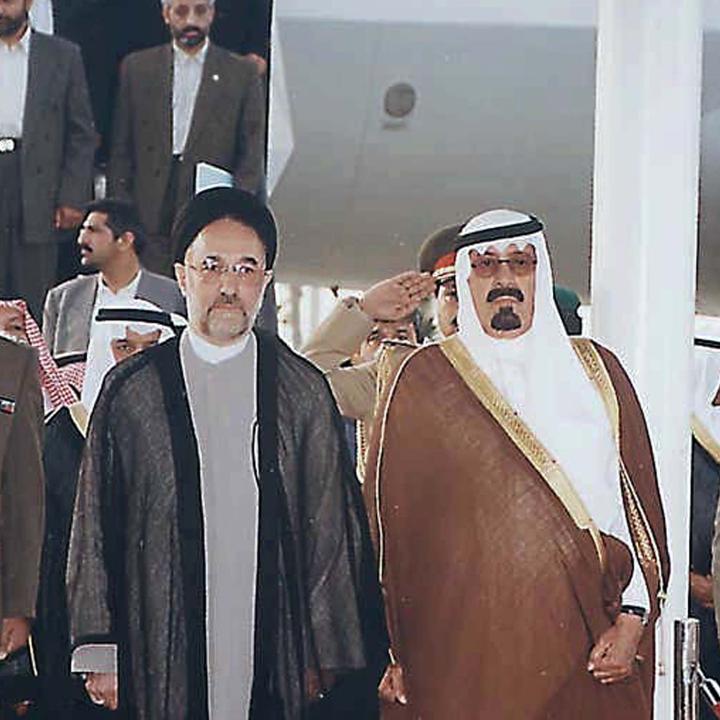 The steps taken to actually implement Riyadh and Tehran's new normalization accord bear close watching given the uncertainties surrounding their 1998 and 2001 agreements.
Official statements about the new Chinese-brokered agreement to normalize Iran-Saudi relations have referenced two previous agreements between the regional parties: the "General Agreement for Cooperation in the Fields of Economy, Trade, Investment, Technology, Science, Culture, Sports, and Youth," signed on May 27, 1998, and a security cooperation agreement signed on April 17, 2001. Yet a closer look at these agreements reveals puzzling uncertainties about their current legal standing and activation status.
Saudi Procedures for International Agreements
Riyadh's approval of treaties and international agreements is governed by Article 70 of the Saudi Basic Law, Article 20 of the Council of Ministers Law, and Article 18 of the Shura Council Law. The ratification process includes multiple steps. First, a draft is submitted to the Shura Council, the kingdom's consultative body, then assigned to the relevant committees for deliberation before being incorporated into the council's agenda. The adaptation and discussion stages follow, then voting, which requires absolute majority approval before a draft is submitted to the king. The king in turn forwards it to the cabinet (Council of Ministers) for a process similar to that used by the Shura Council. If the cabinet approves the draft, it goes back to the king for signature and ratification. In case of disagreement between the two councils, the draft must be returned to the Shura Council for consultation before being submitted directly to the king, who makes the final decision.
Notably, all such agreements are issued by "Royal Decree," not "Royal Order." Although both types of proclamation are issued by the king, orders do not require the same two-council ratification process as decrees.
In the case of the 1998 General Agreement with Iran, the draft was approved by the Shura Council on September 27 of that year, and media reports indicate that it was formally ratified by the cabinet on November 10. For the 2001 security cooperation deal, the cabinet authorized former interior minister Nayef bin Abdulaziz to sign the agreement with Iran that January via Decision no. 249, then reportedly ratified it on September 23 after the Shura Council approved it.
Interestingly, however, neither treaty has been published by the Saudi National Center for Archives and Records (NCAR), whose holdings comprise at least 900 international agreements dating back to 1961. NCAR has published other Saudi bilateral agreements that are similar in name, content, and timeframe to the 1998 and 2001 accords with Iran, including deals with the Philippines (October 1994), Russia (November 1994), Czech Republic (March 2002), Uruguay (April 2002), Romania (June 2002), Ethiopia (October 2002), Tajikistan (May 2003), Sri Lanka (December 2003), China (2006), and many more. Even inactive or nulled agreements are available. The Saudi Archives Law and NCAR's internal bylaws require that all unclassified state records be properly archived and made available for public access, including documents like the Iran agreements, so their omission is puzzling. 
Moreover, both Riyadh and Tehran have repeatedly expressed their willingness to "activate" the 2001 agreement, but with little to show for it. The joint security committee formed as part of the deal has met twice (November 2001 and April 2008) on the sub-ministerial level to discuss ways of activating the agreement. And in 2016, Iran's ambassador to Saudi Arabia stated that then-president Hassan Rouhani was interested in activating it. Yet their joint statement about the new normalization deal includes a reminder that they have yet to "implement" the security agreement more than two decades after it was signed.
Next Steps
Affirming and activating these past agreements would be an important indicator of each country's willingness to move beyond the mere reopening of embassies and other initial diplomatic steps mentioned in the recent announcement. In Riyadh, it remains unclear whether certain cabinet ministers are opposed to deeper normalization with Iran, as some may be skeptical about the long-term prospects of cooperating with an often-hostile regional rival.
In Tehran, officials would need to clarify if their government ever completed ratification of the past agreements. Iran's Shura Council and Guardian Council approved them both at the time, but it is unclear whether they are still in effect. If the two governments proceed with the necessary affirmations in the near term, it would be a significant signal of bilateral progress.
Implementing specific articles from the 2001 agreement would be an even more potent demonstration of strengthening ties. As described in the Farsi text, the agreement identifies the interior ministers of each country as the primary points of contact. Officials in Washington and other capitals should therefore keep a close eye on whether the two governments and their previously mentioned joint security committee establish and maintain contact under these terms, especially since Article 6 of the agreement allows either side to refuse to cooperate.
Monitoring developments related to the 1998 General Agreement would provide similar insight into the relationship's true trajectory. For example, cooperation on low-cost, low-commitment initiatives in the sports and cultural sectors would be a notable first step considering Riyadh's growing interest in those fields. Yet deeper economic cooperation may prove difficult—although the Saudi Public Investment Fund has occasionally played a role in advancing bilateral relations, Iran's economic wherewithal is greatly limited by heavy international sanctions.
Apart from any further action on the 1998 and 2001 agreements, policymakers should watch for diplomatic steps such as reopening embassies, dispatching ambassadors, and establishing minister-level relations on various issues. Also notable will be how the two governments handle Iranian participation in the upcoming Hajj pilgrimage, which has often been a contentious issue. They signed a memorandum of understanding on that matter in early January, so they may find coordination and cooperation easier this year.
Faris Almaari is a research assistant in The Washington Institute's Program on Arab Politics.