As Civil War Rages, Diplomacy Fails with Libya's Haftar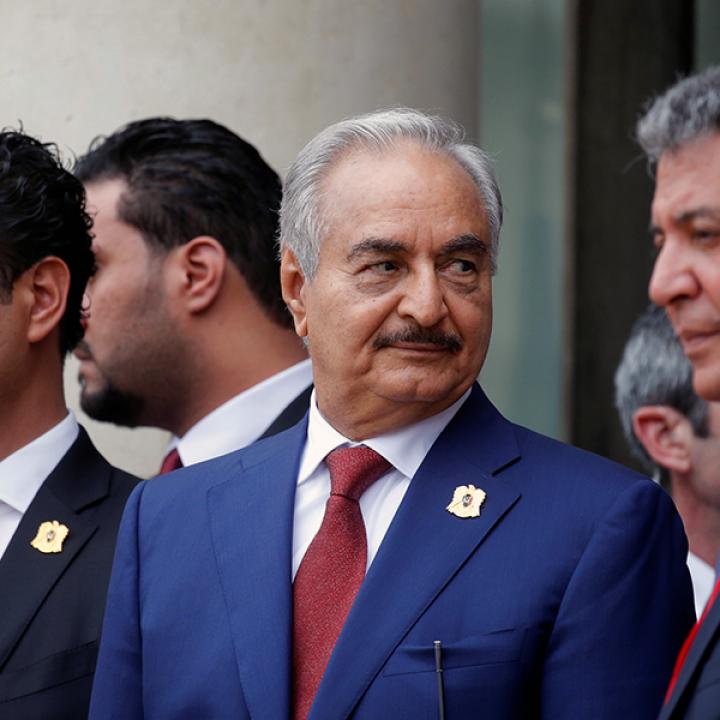 For years, international mediators have insisted that there is no military solution to the war, but it is also time to recognize that there is no diplomatic solution with Khalifa Haftar.
April 4 marked the one-year anniversary of Libya's third civil war since 2011. Last year, Khalifa Haftar, the head of the eastern-based Libyan National Army, sought to invade Tripoli after another aborted attempt to mediate his conflict with the internationally-recognized government in Tripoli. Tragically, violence has escalated once more. The indiscriminate shelling of neighborhoods around the capital has killed civilians and forced others into even riskier situations. Haftar's forces bombarded a hospital intended to treat COVID-19 patients twice in the past week. The tireless UN envoy resigned on March 2 after two-and-a-half years of attempting to resolve Libya's internal disputes. And a humanitarian ceasefire supported by the U.S., several European countries, Turkey, and the UAE was violated almost immediately. There should be no question at this point about Haftar's culpability in initiating and perpetuating the latest war...