Breaking Through the Fog of War:
The Challenges and Responsibilities of Reporting Under Fire in 2023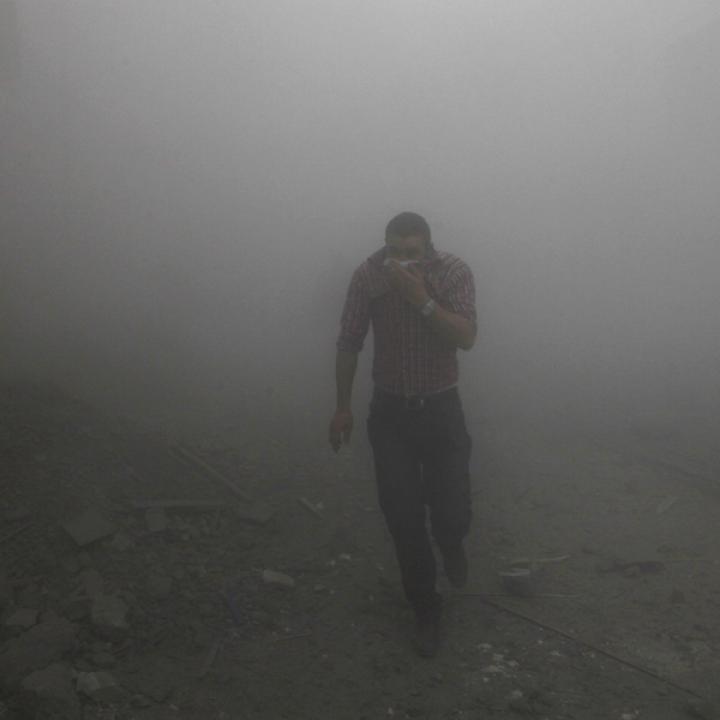 Watch a webcast with veteran journalists who've reported on the frontlines of different warzones, including the current conflict in Ukraine.
Truth is the first casualty in any conflict. Journalists risking life and limb are the vital link that enables the world to sift through the fog of war. Journalists today not only have to brave dangerous conditions in conflict areas but they often have to compete against weaponized disinformation campaigns that are turning out massive amounts of toxic content before a legitimate journalist even has a chance to turn on the camera or press "submit" on their story. The stakes surrounding the ongoing conflicts from Ukraine to Syria have impacts way beyond their borders.  
What are the dangers today of reporting from conflict zones and how can we keep journalists safe? What does the introduction of new technology and social media, as well as the ongoing battle against disinformation, mean for the future of journalism as a whole? How has covering conflicts changed over the past few years?
To address these questions and more, the Washington Institute's Aeder Family LINK Program hosted a forum featuring award-winning, foreign correspondents who have reported on the frontlines of different warzones, including reporters who just returned from Ukraine, to provide fresh perspectives, discuss the reality on the ground, and assess the evolution of conflict reporting.
Missy Ryan is a reporter covering diplomacy and national security for The Washington Post. She has reported from Iraq, Egypt, Libya, Lebanon, Yemen, Afghanistan, Pakistan, Mexico, Peru, Argentina, and Chile.
Tracy Wilkinson is a Foreign Affairs Correspondent at The Los Angeles Times Washington Bureau. She has covered wars, crises and daily life on three continents.
Deborah Amos is an award-winning international correspondent for National Public Radio. She has recently covered the Syrian and Iraqi refugee crises, the economy in the Middle East, and the Arab youth surge. She previously reported for ABC's Nightline and PBS's Frontline.
Hanin Ghaddar is the Friedmann Fellow in The Washington Institute. The longtime managing editor of Lebanon's NOW news website, Ghaddar shed light on a broad range of cutting-edge issues, from the evolution of Hezbollah inside Lebanon's fractured political system to Iran's growing influence throughout the Middle East.