Bahrain Reveals Visit by Israel's Top General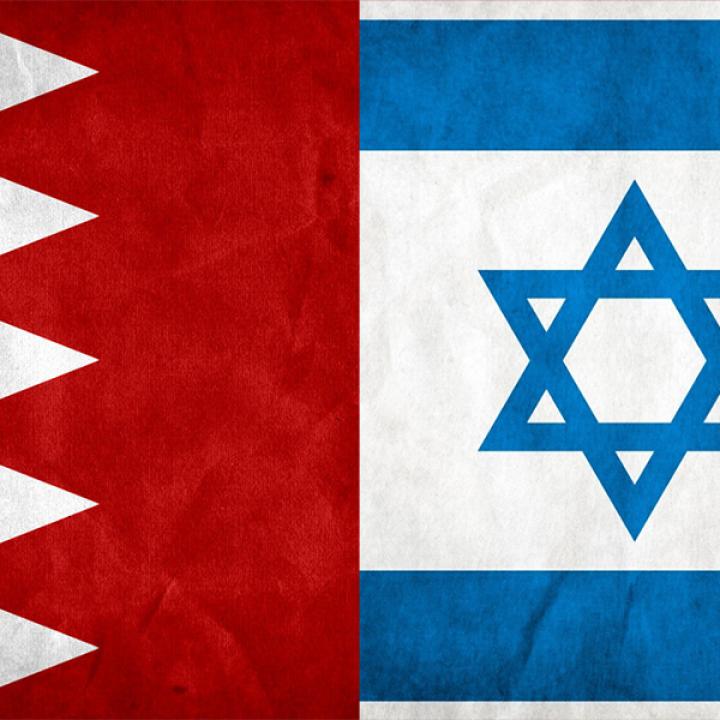 The meeting highlights the continuing U.S.-led focus on the Iranian threat and the underlying strength of the Abraham Accords.
This week, new Israel Defense Forces chief of staff Lt. Gen. Herzi Halevy attended a U.S. Central Command regional security conference in the Gulf island state of Bahrain. Yet his attendance did not come to light until a local Arabic-language newspaper reported on a subsequent meeting with Prime Minister Salman bin Hamad al-Khalifa, where a photograph of the crown prince chatting with U.S. Army general Michael Kurilla also showed General Halevy in civilian clothing two chairs away. The Israeli media—which had not reported on the trip previously, whether out of ignorance or because of a gag order—then leapt on the story, revealing that Halevy had flown to Bahrain directly through Jordanian and Saudi airspace.
This was the general's first foreign trip since being appointed as chief of staff last month. His predecessor, Lt. Gen. Aviv Kochavi, visited Bahrain at least once, as did former defense minister Benny Gantz in February 2022 and President Isaac Herzog in December. Coming so soon after the major Juniper Oak military exercise, which involved U.S. and Israeli aircraft and ships, this week's meeting suggests an increasingly solid and advanced relationship.
Why Bahrain allowed news of the meeting to emerge can only be guessed at. Local media is firmly influenced if not controlled by the government, so the leak was almost certainly deliberate. This suggests that Bahraini officials are proud of their relationship with Israel and not particularly concerned about the latest uptick in tensions in the West Bank. The leak may also have been Manama's way of boosting the relationship's profile, which pales in comparison to Israel's ties with the United Arab Emirates. Although both states signed onto the Abraham Accords in 2020, the UAE's normalization efforts have included far deeper trade and tourism cooperation alongside their security ties.
On the domestic level, the visit shows the high profile of Crown Prince Salman, whose military standing is often overshadowed by two other members of the Khalifa royal family: Field Marshal Khalifa bin Ahmed, commander-in-chief of the armed forces, and Maj. Gen. Nasser bin Hamad, head of the Royal Guard and Salman's younger half-brother. Both are regarded as hardliners against Iran and tough on dissent by Bahrain's Shia Muslim majority, hundreds of whom remain detained without trial by the Sunni-ruled government. (Indeed, President Herzog's recent trip prompted a Shia demonstration in Manama.)
The next move on the Gulf chessboard may be a hostile reaction from Iran, which once viewed Bahrain as one of its provinces and whose Islamic Revolutionary Guard Corps released a photo this week showing a missile with the message "Death to Israel" in (misspelled) Hebrew. One hopes that Washington has anticipated any such reaction and prepared for it.
Simon Henderson is the Baker Fellow and director of the Bernstein Program on Gulf and Energy Policy at The Washington Institute.