U.S. Military Engagement in the Broader Middle East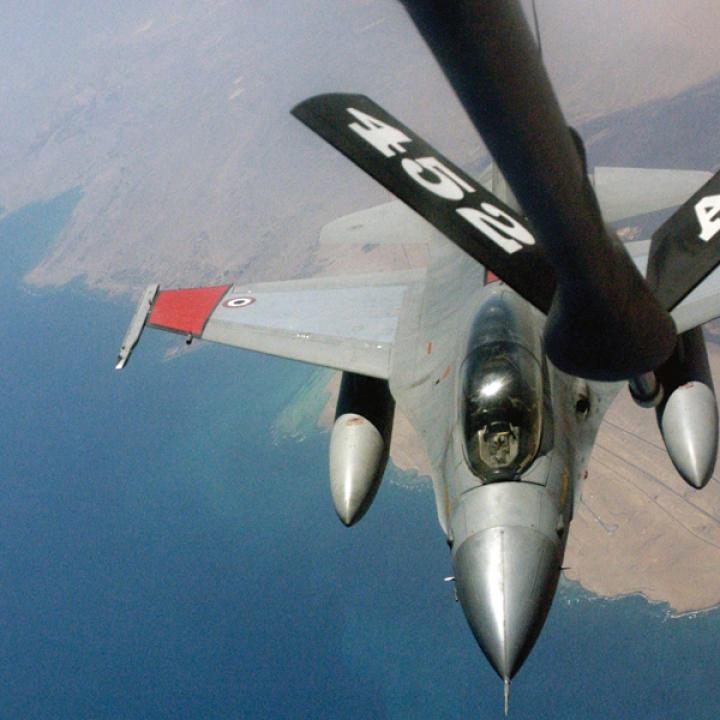 Reflecting broad foreign policy themes dating to World War I, U.S. grand strategy in the Middle East since the Cold War has focused on establishing and managing a global security system to contain and deter outside threats. Given Eurasia's demographic and economic/technical strength, a dominant power or powers arising from that region, using modern military technology, could eventually project force against the United States. Whether the United States will continue the laborious task of maintaining regional security and deterring the threats to it is an open question. And just as these threats are growing, the collapse of the Arab Spring movement has led to disintegrating stability throughout the region. Learning the lessons of past U.S. military interventions will be vital to securing American interests in the region, and upholding the global security system it created after World War II. This comprehensive two-part study examines U.S. military engagement from both historical and strategic points of view.
In Part I, "Historical Overview of U.S. Military Operations," James F. Jeffrey examines the chronology of U.S. military engagement and intervention in the Middle East, the causes of its past military successes and failures there, and how America's military engagement in the region has bolstered its global security system.
In Part II, "Winning Battles, Losing Wars: Rethinking U.S. Military Strategy," Michael Eisenstadt argues that America's military interventions in the Middle East in the past two decades have often failed to effectively advance American interests and have exacerbated the region's pathologies and conflicts. To rectify these shortcomings, Washington needs to reassess how it thinks, organizes, and acts militarily in the Middle East; to better align "ways," "means," and "ends" of strategy; to develop "ways of war" tailored to the operational environment; and to improve its performance of critical national security tasks. In this way it may more effectively employ the military instrument to advance its interests in a region that is still of critical importance to the United States.
THE AUTHORS
Ambassador James F. Jeffrey, the Philip Solondz distinguished fellow at The Washington Institute, focuses on U.S. diplomatic and military strategy in the Middle East, in particular Turkey, Iraq, and Iran. In addition to his service as ambassador in Ankara and Baghdad, he served as assistant to the president and deputy national security advisor in the George W. Bush administration, with a special focus on Iran. He served previously as principal deputy assistant secretary for the Bureau of Near Eastern Affairs at the Department of State.
Michael Eisenstadt, the Kahn fellow and director of the Military and Security Studies Program at The Washington Institute, is a specialist in Persian Gulf and Arab-Israeli security affairs. He has published widely on both irregular and conventional warfare as well as nuclear weapons proliferation in the Middle East. A former military analyst, he served for 26 years as an officer in the U.S. Army Reserve with active-duty stints in Iraq, Jerusalem, the West Bank, Jordan, and Turkey. He has also served in a civilian capacity on the Multinational Force-Iraq/U.S. Embassy Baghdad Joint Campaign Plan Assessment Team and as an advisor to the congressionally mandated Iraq Study Group, the Multinational Corps-Iraq Information Operations Task Force, and the State Department's Future of Iraq defense policy working group.
Topics
Regions & Countries