From Torch to Tunis to El Alamein: The Most Important Forgotten Week in Modern Middle East History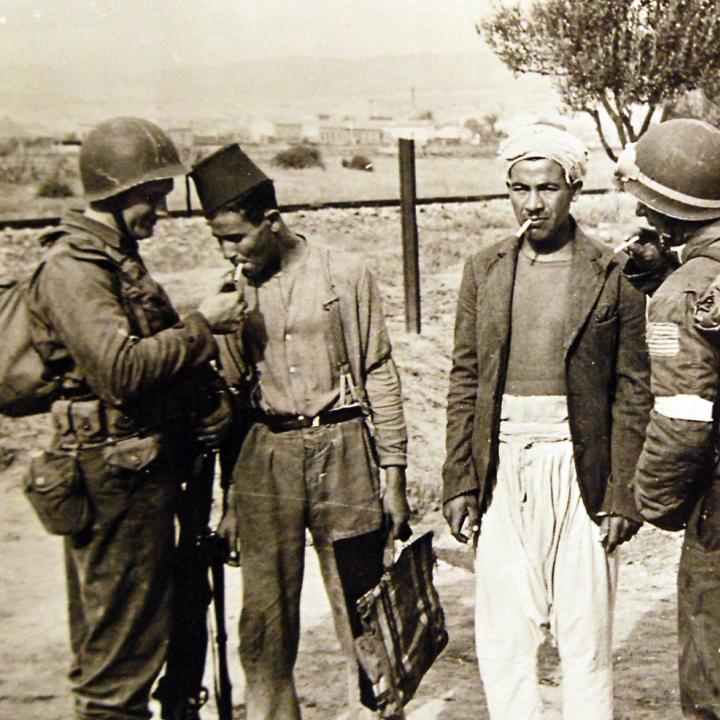 Watch an expert conversation on the pivotal week in WWII whose events continue to shape the modern Middle East.
Many factors make the Middle East a fascinating, confounding, and strategically vital swath of territory. At a time when so many regional topics compete for our attention, it is appropriate to take a moment and reflect on a series of overlooked but seminal events that happened in a single week eighty years ago in November 1942, each helping to shape the Middle East we know today—Operation Torch, the Allied invasion of North Africa; the Nazi invasion and occupation of Tunisia; and the British defeat of German forces at the second Battle of El Alamein.
To discuss the history and legacy of these events, The Washington Institute hosted a virtual Policy Forum featuring the following speakers, with executive director Robert Satloff moderating:
Mehnaz Afridi, professor of religious studies and director of the Holocaust, Genocide, and Interfaith Education Center at Manhattan College;
Aomar Boum, professor of anthropology and the Maurice Amado chair in Sephardic studies at UCLA; editor, with Sarah Abrevaya Stein, of The Holocaust and North Africa (2018);
Martin Cüppers, professor of history and director of the Ludwigsburg Research Center at the University of Stuttgart; coauthor, with Klaus-Michael Mallmann, of Nazi Palestine: The Plans for the Extermination of the Jews in Palestine (2010);
Haim Saadoun, professor in the Department of History, Philosophy, and Judaic Studies, Open University, Israel; former director of the Documentation Center of North African Jewry During World War II at the Ben-Zvi Institute for the Study of Jewish Communities in the East.
The Policy Forum series is made possible through the generosity of the Florence and Robert Kaufman Family.