Strategy and Leadership: America's Core Challenges in the Middle East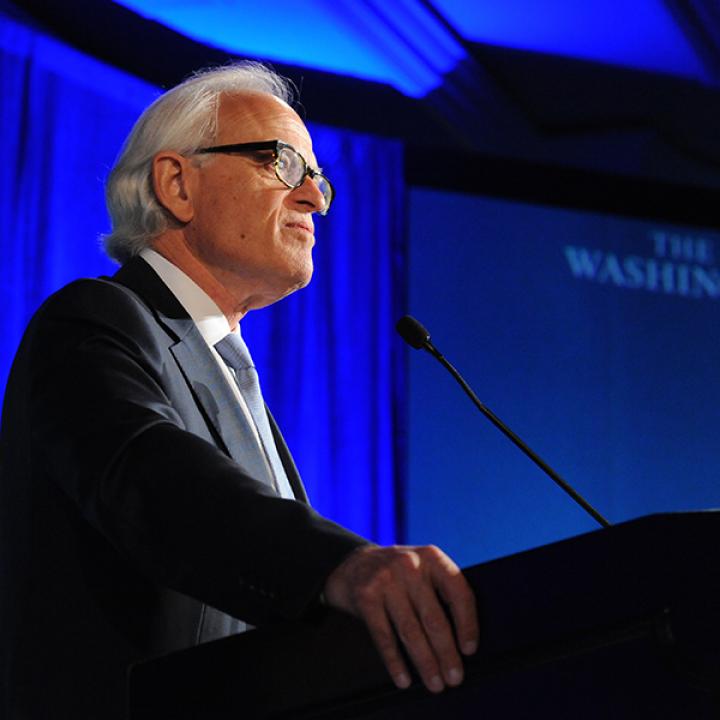 Martin Indyk, U.S. special envoy for Israeli-Palestinian negotiations, diagnosed the collapse of recent peace talks in a frank keynote address to the Institute's 2014 Weinberg Founders Conference. Watch his remarks and download a transcript. Also view other sessions, with speakers including Sen. Tim Kaine, former Israeli prime minister Ehud Barak, and former French ambassador to Washington Jean-David Levitte.
Read a transcript of Ambassador Indyk's remarks, including his Q&A session with Dr. Satloff.
Martin Indyk, special envoy for Israeli-Palestinian negotiations; vice president and director, foreign policy program, Brookings Institution (on leave)
Moderator: Robert Satloff, executive director, TWI
Elliott Abrams, former deputy national security advisor
Tim Kaine, United States senator (D-VA); chair, Senate subcommittee on the Near East
Jean-David Levitte, former French ambassador to the United States
James Steinberg, former deputy secretary of state
Moderator: Robert Satloff, executive director, TWI
Ehud Barak, former Israeli prime minister and defense minister, in a discussion with Dennis Ross, counselor and William Davidson distinguished fellow, TWI
Hanin Ghaddar, managing editor, NOW News (Lebanon)
Moderator: Andrew J. Tabler, senior fellow, TWI
Mohammed Dajani, professor of political science, al-Quds University, leader of recent Palestinian delegation to Auschwitz
Brig. Gen. Michael Herzog (IDF, ret.), Milton Fine international fellow, TWI
Moderator: David Pollock, Kaufman fellow, TWI
David Goldwyn, former State Department special envoy for international energy affairs, Obama administration
Elizabeth Rosenberg, director, Energy, Environment and Security Program, Center for a New American Security
Moderator: Simon Henderson, Baker fellow and director, Gulf and Energy Politics Program, TWI
Open image
Ehud Yaari, Lafer international fellow and commentator, Israeli TV 2
Aaron Y. Zelin, Richard Borow fellow, TWI
Moderator: Matthew Levitt, Fromer-Wexler fellow and director, Stein Program on Counterterrorism and Intelligence, TWI