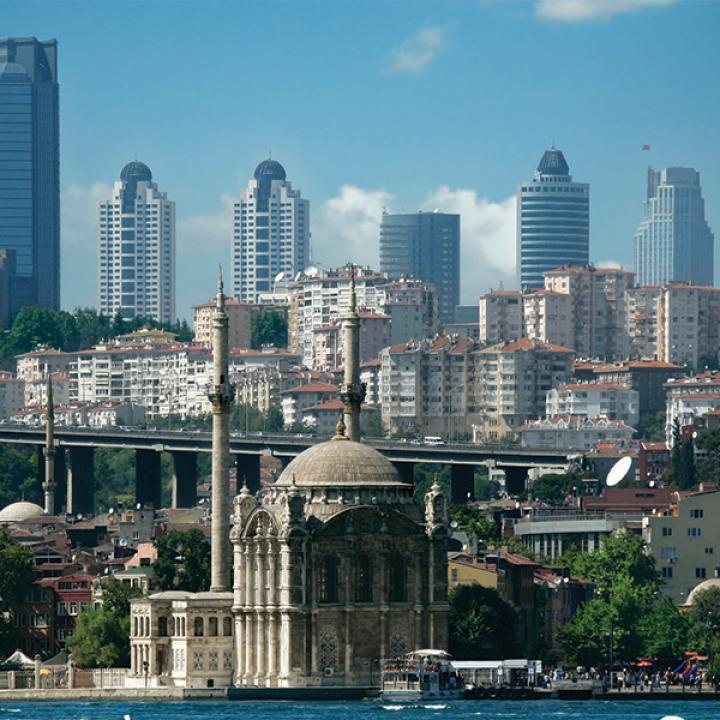 Despite Erdogan's pandemic missteps and repressively conservative agenda, Turkey's problem-solving opposition parties and the secularist youths who support them give hope that democracy will endure.
There was a time when Recep Tayyip Erdogan—whether you liked him or not—represented change. He stood for a forward-looking vision for the country, suggesting that he could navigate the most pressing challenges, from the Kurdish issue to corruption, to economic mismanagement, and he did. The people loved him for this reason and supported him at the ballot box.
Now, however, Turkey's president—and former prime minister—no longer represents reform and competence. His handling of the pandemic showed him failing at the wheel—and revealed competition among his advisors. In contrast, opposition politicians such as the recently elected mayors of Istanbul (Ekrem Imamoglu) and Ankara (Mansur Yavas) have emerged as problem-solvers. They and their counterparts in other large cities run by the opposition Republican People's Party (CHP), such as Izmir and Eskisehir, have spearheaded social efforts to battle the pandemic, launching fundraising campaigns, encouraging citizens to wear masks in public, as well as calling for a nationwide curfew.
In each case the presidential administration has first refused to adopt the measures, only then to co-opt them. In the case of fundraising campaigns launched by Imamoglu and Yavas on March 30, it banned these initiatives, only to introduce its own fundraising scheme later that day.
Erdogan's belated and muddled response stems in part from the recent change of Turkey's political system from a parliamentary democracy into an executive-style presidential one. Approved by a narrowly-won referendum in April 2017, it came into effect in July 2018.
Beforehand, Erdogan could draw on a large cadre of advisers, ministers, and government agencies to make sound decisions that helped him win elections and steer Turkey through its troubles. Now, however, the president is surrounded by a small group of aides, who, with some exceptions, provide a less than perfect substitute for Turkey's historically competent institutions and their subject-matter experts. The former network of political confidants, which helped him win nearly a dozen elections, has also been sidelined.
Hyper-centralization of decision-making creates distortions, with decisions made not in light of the national interest, or even the political interest of the presidency, but to favor one clique over another. One example is the annulment of the Istanbul municipal elections in March last year, which Imamoglu had won by a slim 13,000 margin. Even with all of the state's resources mobilized against him, Imamoglu won the June 2019 revote by an 800,000-vote landslide. Nearly 100,000 thousand CHP volunteers took part in the tally after the polls, some of them even sleeping on top of sacks stuffed with ballots overnight to prevent fraud and rigging.
Another example of distorted decision-making is the palace's muddled response to the COVID-19 pandemic. In both cases, democratic resilience has outpaced Erdogan.
An even more profound challenge is the demographic shifts catalyzed by Erdogan's nearly two-decade-long reign. For much of its modern history, Turkey has been a country of political tribes, with key groups, such as secularists in the 20th century or political Islamists under Erdogan in the 21st century, demanding rights for their fellows, but refusing the same rights to other groups.
Not the Turkish millennials. Those aged between 15 and 29 make up a quarter of the country's population—totaling nearly 20 million voters in 2018. This generation, born between 1989 and 2003, has grown up under Erdogan's socially-conservative rule.
Since 2003, he has flooded Turkey's traditionally secularist government and educational institutions with his conservative brand of religion, seeking to raise a "pious generation" in his own image. In elementary school religion classes for instance, students are taught to embrace jihad!
Whereas Turkey once had a "Minister for Women's Affairs," it now has a "Minister of Family." This shift reflects the administration's preference for promoting traditional values rather than equality and empowerment.
Erdogan has granted the government media watchdog sweeping oversight over radio and television broadcasting, in order to filter out content not aligned with its conservative worldview. Onscreen kissing is considered obscene, and depictions of alcohol and tobacco are blurred. Meanwhile, a heavy dose of violence, gunfights, and the glorification of violence against women is tolerated.
His Jacobin top-down social conservatism has proved remarkably counterproductive in an important demographic group: millennials. Surveys show an overwhelming commitment to liberal democratic values—a first for any demographic cohort in Turkey. They are also far less religious than previous generations, twice more likely to be atheist than the national average. Only a quarter pray regularly, compared to nearly half of the population. Another poll found that just 47 percent of women aged 18-32 cover their hair, compared to 62 percent of all women in the country, a key sign of abandonment of Islamic practices. This is an unprecedented development. With the majority of young women not wearing the headscarf—a first for any demographic cohort in the country—Turkey's secularist founder Mustafa Kemal Ataturk's dream has, ironically, come true under the rule of Erdogan's political Islamist rule.
Turkey's future leaders will rise from the ranks of these millennials. Among 19 million young people in Turkey, there are 2 million "global citizens," says Bekir Agirdir, a Turkish pollster, referring to the highly-educated youth who value diversity, reject gender inequality, and want to be involved in horizontal structures to get things done. Such movements are quickly growing in popularity in Turkey, fostering a generation of young people with a radically different understanding of civic participation—all good signs for the future.
The lessons from interventions in Iraq and Afghanistan are that it takes a long time to build a democracy. Turkey under Erdogan suggests that it also takes a long time to destroy one, and perhaps that this is not possible after all. To this end, he may have inadvertently created some of his challenges. This is why we are hopeful regarding Turkey's democratic future.
Soner Cagaptay is the Beyer Family Fellow at The Washington Institute and author of Erdogan's Empire: Turkey and the Politics of the Middle East. Deniz Yuksel is a research assistant at the Institute. This article was originally published on the CEPA website.
Center for European Policy Analysis