Regional Pushback, Nuclear Rollback:
A Comprehensive Strategy for an Iran in Turmoil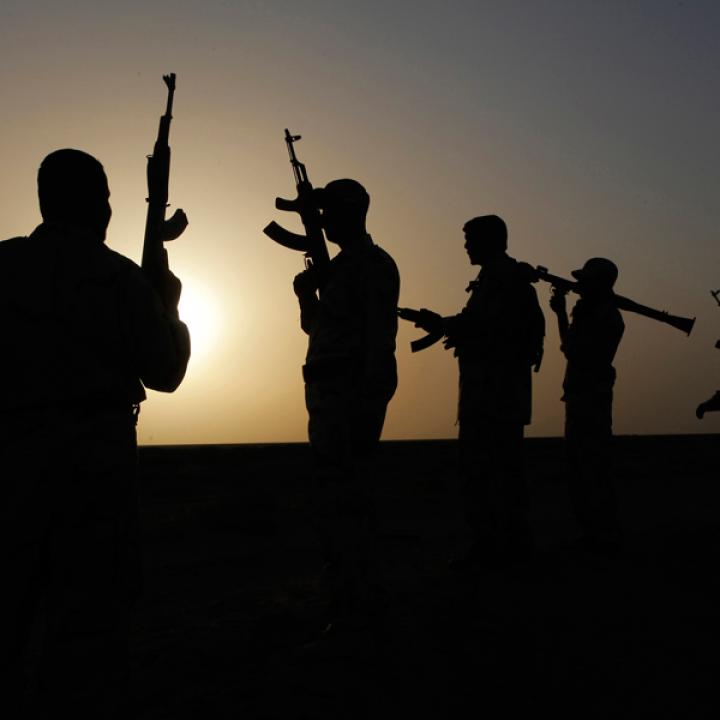 This past October, President Trump rolled out a new U.S. strategy toward Iran focused, in the president's words, on the country's destabilizing regional activities, support for terrorist proxies, and proliferation of missiles; he also mentioned the need to fix "serious flaws" in the July 2015 nuclear deal. Trump's plan, however, was short not only on specific steps but also on the phasing and interlocking of these steps. Given Iran's dramatic recent transformation from a near pariah state to an emboldened regional power, the task of formulating a comprehensive U.S. strategy carries special urgency. The rumbling of Iranian popular unrest in late December adds a further layer of complexity to this picture, while also creating opportunities for the United States.
In this skillfully crafted Policy Note, Michael Eisenstadt envisions a more effective U.S. Iran policy rooted in higher risk tolerance while acknowledging the many constraints posed by political realities. He then sets forth specific recommendations for countering Iran's regional activities, dealing with its missile program, fixing the nuclear deal, and for achieving synergies among these various elements of the U.S. strategy.
THE AUTHOR
MICHAEL EISENSTADT, the Kahn Fellow and director of the Military and Security Studies Program at The Washington Institute, is a specialist in Persian Gulf and Arab-Israeli security affairs. He has published widely on both irregular and conventional warfare as well as nuclear weapons proliferation in the Middle East. A former military analyst, he served for 26 years as an officer in the U.S. Army Reserve with active-duty stints in Iraq, Jerusalem, the West Bank, Jordan, and Turkey. He has also served in a civilian capacity on the Multinational Force‒Iraq/U.S. Embassy Baghdad Joint Campaign Plan Assessment Team and as an advisor to the congressionally mandated Iraq Study Group, the Multinational Corps‒Iraq Information Operations Task Force, and the State Department's Future of Iraq defense policy working group.