Prospects for Syrian Kurdish Unity: Assessing Local and Regional Dynamics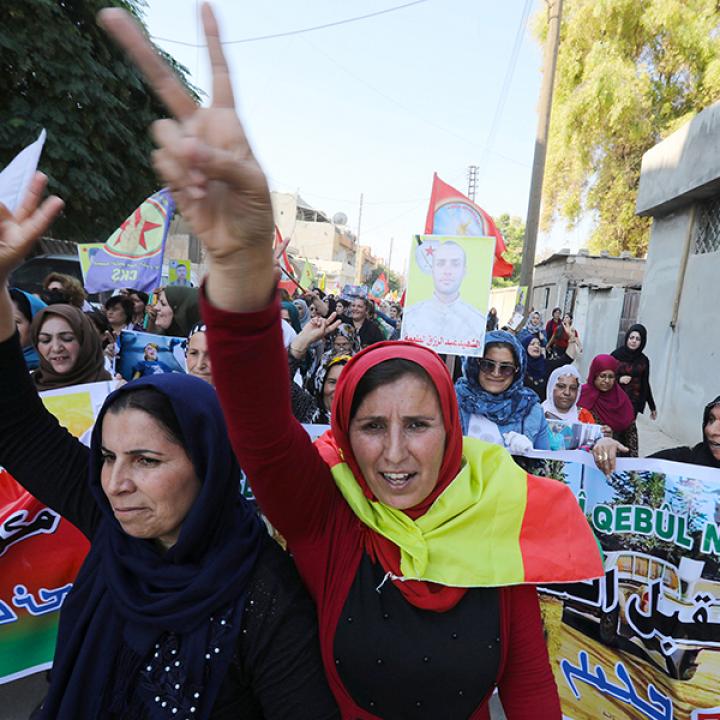 In October 2019, the U.S. troop withdrawal and subsequent Turkish invasion of northern Syria upended Kurdish plans in the region. But a year later, the major Syrian Kurdish rivals—the Democratic Union Party (PYD) and Kurdish National Council (KNC)—are coming together after a lengthy estrangement. This past June, representatives from the two blocs announced a new understanding to govern Syria's northeast, in talks mediated by the Syrian Democratic Forces. The negotiations are aimed at creating a representative Kurdish-led leadership that could prevent further Turkish military interventions while also reducing Syrian-regime and Russian influence. But the PYD and KNC's differing approaches to governance, as well as divergent alliances, pose serious challenges.
In situating this timely Policy Note, Sirwan Kajjo offers a revealing history of Kurdish politics in Syria, especially in the post-Arab Spring period. Despite the uncertain outcome of the talks, for which activity resumed in late summer, both sides assert that a positive course can only be ensured by a strong U.S role.
THE AUTHOR
Sirwan Kajjo is a journalist and researcher who focuses on Kurdish politics, Islamic militancy, extremism, and conflict in the Middle East and beyond. He has worked for news outlets and research centers in Washington DC and abroad, and has written two book chapters on Syrian Kurdish politics.