Militia Rocket Attacks on the Iraqi National Intelligence Service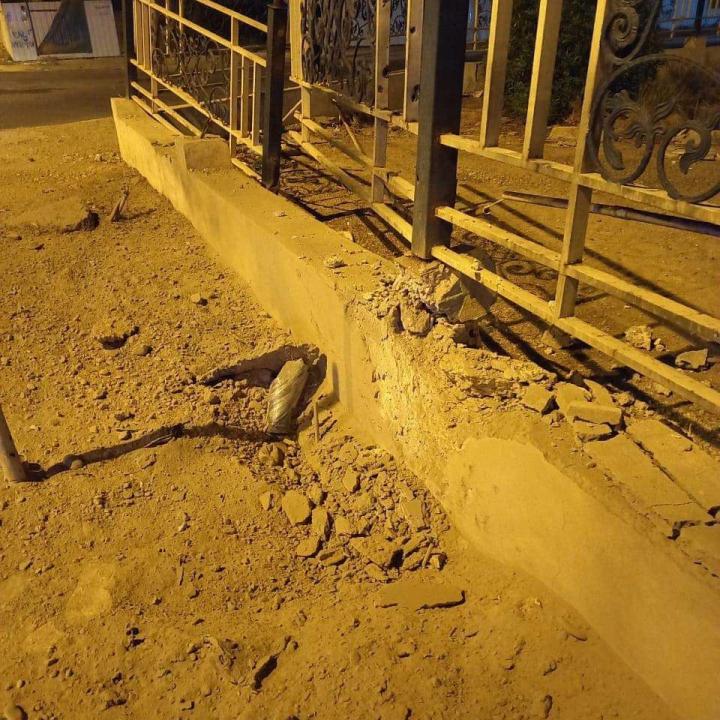 Such attacks are a specialized subset of violent militia actions, with the most recent incident likely undertaken by Asaib Ahl al-Haq.
At 05:00 hours on October 31, four 107 mm rockets were launched toward the Mansour district in al-Karkh (west Baghdad, distant from both the U.S. embassy and the U.S. site at Baghdad Airport). All four initiated (i.e., fired), which is rare for rocket attacks. They landed close to the Iraqi National Intelligence Service (INIS) complex in Mansour, the second rocket attack on these facilities in three months. Three of four rockets struck civilian facilities, including the property of a Red Crescent hospital, a water treatment plant, and a disused bank. No casualties were caused. The attack was launched from the Shula area of north Baghdad, where Asaib Ahl al-Haq (AAH) is the "ground-holding" militia.
The previous attack was undertaken on July 29, when at least two rockets were fired at the same location, but possibly more (with not all initiating). On that instance, Prime Minister Mustafa al-Kadhimi (the acting head of INIS, then and now) had just finished his Strategic Dialogue session in Washington, with militias signaling disappointment that no agreement was reached on the withdrawal of all U.S. and international troops.
Interestingly, Esmail Qaani, the head of Iran's Islamic Revolutionary Guard Corps-Qods Force (IRGC-QF), visited Iraq that same day to encourage militias to restrain their anti-U.S. operations and accept the cosmetic change of mission to a "non-combat" operation. The rockets originated near Palestine Street, on the east side of the Tigris River in an area typically controlled by Kataib Hezbollah. The July 29 attack was minimally publicized by Sabereen News, Kawthariyoun, and smaller militia media outlets.
The October 31 attack was reported as coinciding with a Kadhimi visit to INIS, which was not the case. But it nonetheless represents a new example of muqawama (resistance) terrorism against an Iraqi national institution, in this case one of the most vital contributors to the fight against the Islamic State. The muqawama view INIS as Kadhimi's inner circle of support and, in this case, may be trying to raise pressure for an appeal of election results, which the militias claim are the result of a conspiracy between Kadhimi, INIS, and foreign powers. Coincident with the attack were leadership changes in the National Security Service (NSS), a large Iraqi intelligence organization that is slowly being restaffed at senior levels with nationalists drawn from other services, including INIS.
The muqawama groups have escalated their assault on INIS personnel as well. INIS officer Mahmoud Laith Mohammed was assassinated in Mansour on March 21, while senior INIS officer Nibras Farman was gunned down in Beladiyat, east Baghdad, on June 7. The first killing came shortly after Kadhimi transferred 300 muqawama-appointed officers out of INIS headquarters to remote postings; the majority of them were AAH appointees installed under the government of Prime Minister Adil Abdulmahdi. On March 15, AAH-controlled facade group Ashab al-Kahf threatened Kadhimi with "humiliation and defeat" for removing militia staff members "according to the taste of the Americans and the English with Saudi and Emirati money."
In our assessment, the October 31 rocket attack on INIS was undertaken by AAH. The only muqawama media network to report the attack was the AAH-linked Sabereen News, and no non-AAH media channels amplified the attack, which is often their way of distancing themselves from an incident undertaken outside the framework of the militia coordination committee (Tansiqiya). The attack launch location in Shula is an area controlled by AAH, so any attacks launched there by other groups would customarily need to be cleared with AAH's local "al-masul al-amni" (security chief) beforehand. AAH is also the prime loser in the elections, dropping from 15 seats in parliament to just 4.
If AAH were also the perpetrator of the July 29 attack on INIS, it would fit with the group's broader pattern of mounting rocket attacks that coincided with Qaani's visits to Iraq to restrain muqawama attacks (i.e., on November 17 and December 20, 2020). As Militia Spotlight has noted, AAH is serially defiant toward Qaani. AAH has also been linked with a variety of "outlier" low-sophistication rocket attacks on targets in west Baghdad, the U.S. embassy, and north Baghdad/south Salah al-Din (Taji, Balad). Alternatively, if Kataib Hezbollah carried out the July 29 strike on INIS, that would be an interesting fit with other evidence of internal KH insubordination toward Qaani.