Militia Propagandists Comment on Tsurkov Kidnapping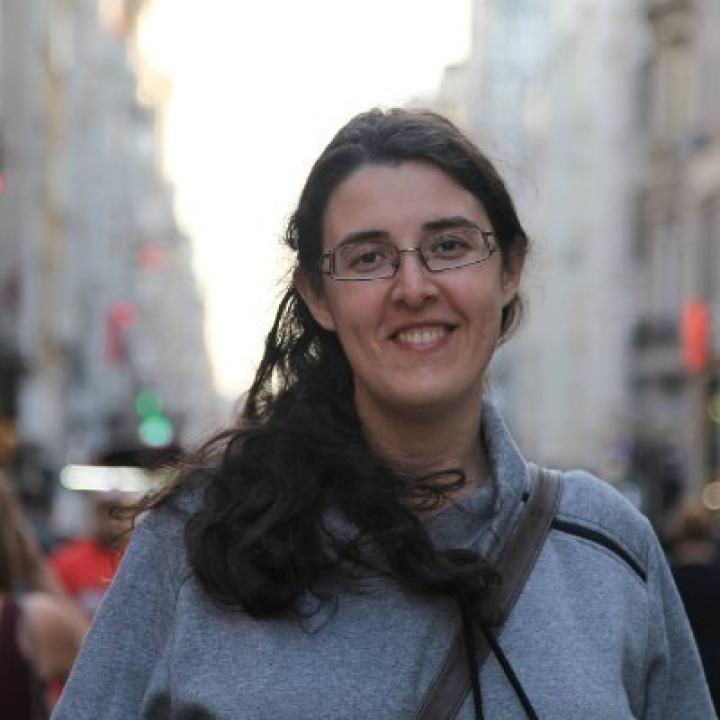 The March kidnapping has been widely attributed to Kataib Hezbollah, while most militia commentators link the incident to supposed Israeli spying.
On July 5, Israeli prime minister Binyamin Netanyahu's office stated that Israeli-Russian academic Elizabeth Tsurkov had been kidnapped in Iraq sometime around March 27. The statement added that Iran-backed muqawama (resistance) group Kataib Hezbollah (KH) was behind the kidnapping and that the hostage is still alive.
In response, muqawama social media have celebrated the news, accusing Tsurkov of spying for Israel and trying to start a Shia-on-Shia civil war in Iraq. Militia outlet Sabereen News quoted an unnamed security source who claimed that a cell composed of three women had taken Tsurkov from a gym in Baghdad (Figure 1), contradicting a New York Times report that said she was abducted "shortly after leaving a Baghdad cafe."
In another post, this time in Farsi, Sabereen implied that Tsurkov has been taken to Iran: "She is now eating the best sohan (an Iranian confection), to be specific the Hajj Hossein Sohani brand" (Figure 2). There is no way to verify this claim, especially since the "brand" reference is tied to another bit of militia propaganda: Sabereen recently convinced some regional media outlets and figures that an Islamic Revolutionary Guard Corps (IRGC) commander named Hossein Sohani had been killed by an Israeli airstrike in Syria.
KH security chief Abu Ali al-Askari commented publicly on the kidnapping as well, releasing a statement that included the following claims, demands, and threats: "The admission of the Zionist Prime Minister of the existence of a captured Israeli security element in Iraq is a very dangerous indicator. It must be stopped and dealt with accurately and firmly, and the respective security services must uncover the networks associated with this entity and bring them to justice...We in the victorious Kataib Hezbollah in turn will increase our efforts to find out the fate of the Zionist prisoner or prisoners in Iraq...and to learn more about the intentions of this criminal gang, and who facilitates their movements in a country that prohibits and criminalizes dealing with them" (Figure 3).
Askari's use of ambiguous language was presumably intended to provide KH with plausible deniability while simultaneously demonstrating the group's power. For instance, while he did not clearly deny KH involvement in the kidnapping, he stated that the group will try to find out what happened to the hostage, suggesting that KH is not responsible. In contrast, when KH's name has been mentioned in connection with past incidents, Askari has been very clear in his denials. For example, when the group was accused of launching a drone attack against al-Tanf garrison in Syria last August, he declared, "KH did not exchange fire with the American invaders...not in Iraq, nor Syria or anywhere else" (Figure 4).
At the same time, Askari implied that he has firsthand information on Tsurkov's kidnapping and, potentially, other such incidents when he mentioned "the Zionist prisoner or prisoners in Iraq." This language indirectly suggests that KH has more than one hostage accused of working for Israel.
In apparent response to the latter part of Askari's statement, muqawama social media began posting numerous messages and songs praising KH. The Telegram channel "Jihad Brothers Team" went even further, directly linking KH to the kidnapping in one post. After speculating on why Israel's prime minister chose to reveal this information a few months after Tsurkov's abduction, the bottom of the message proclaims, "Bless the forearms of KH" (Figure 5).