Middle Eastern Ambivalence Toward Russia and Ukraine
Also published in
Great Power Competition, Vol. 5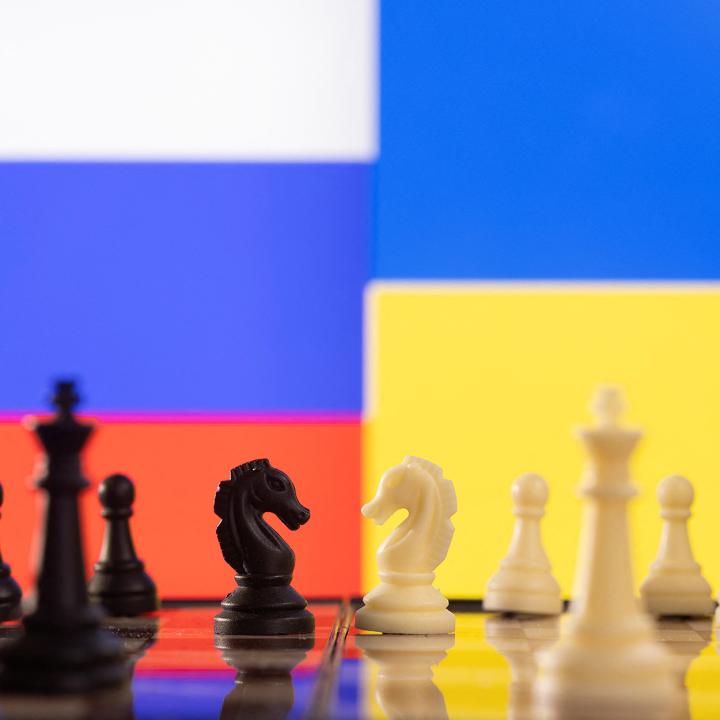 An in-depth look at how regional states have responded to Putin's invasion of Ukraine—by their actions as much as their words.
The following is an abstract of a chapter from the new book The Great Power Competition, Volume 5. To read the full chapter, download the PDF above or visit the publisher's website.
This chapter traces responses across the Middle East to Russia's invasion of Ukraine. It argues that while superficially the region sided with the West, a deeper look at diplomacy and trade shows that the region overall was careful not to antagonize Russia and preferred not to condemn Russia directly for its illegal invasion, nor did it join sanctions. Trade with Russia has grown, especially for Turkey and the UAE, while the region also by and large bought into the Kremlin narratives and framing of the war. As a result, the West could not isolate Russia globally and Russia was able to use the Middle East to circumvent Western isolation and continue to finance the war on Ukraine. The West needs to craft a comprehensive strategy that should include discrediting the Kremlin in the eyes of the region, among other tools. Analysts tend to see great power competition with Russia unfolding in Europe, but Russia looks at this competition globally. The Middle East remains an arena for great power competition between the US, Russia (and China)...