Managing Escalation in Gaza (Part 2): Breaking the Dynamic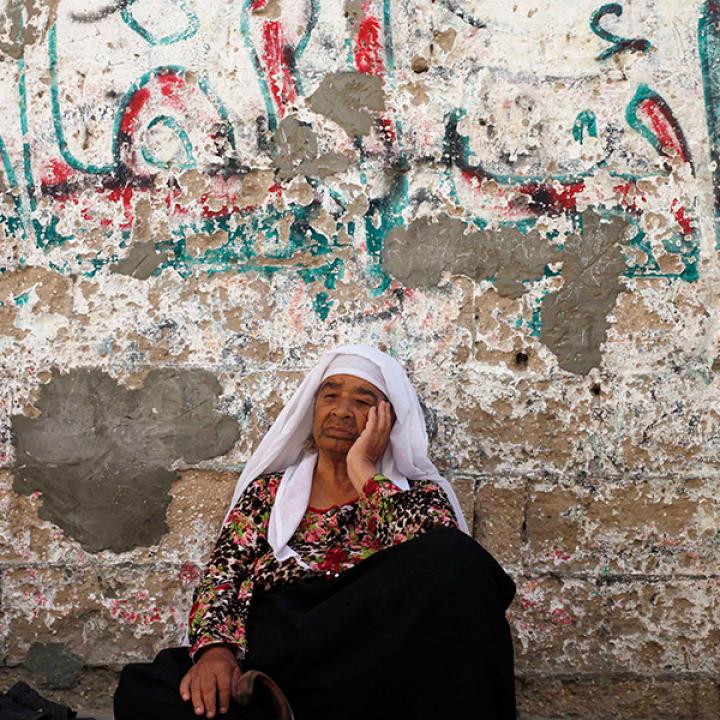 Ending the cycle of violence will require not only tactical, strategic, and economic solutions, but also a host of 'middle layer' steps, from reducing military friction and establishing reliable channels of communication between the sides, to controlling the actions of other Gaza militant groups.
This PolicyWatch is the second in a two-part series on the latest hostilities in Gaza. Read Part 1, which discusses lessons from the last major conflict there, Operation Protective Edge.
Since March, tensions along the border with Gaza have increased significantly, with Hamas organizing violent weekly demonstrations and attempted incursions along the security barrier, sending incendiary kites and balloons into Israel, and responding to Israeli counterstrikes with rocket fire, all in an attempt to create a new deterrent balance. More than 200 rockets have launched in the past few weeks alone, raising concerns that the two sides are on the brink of another major conflict. Although much commentary has rightly focused on how Gaza's economic and humanitarian situation contributes to this escalatory dynamic, security considerations and military actions will be the main drivers of any new confrontation.
RECENT MILITARY DEVELOPMENTS
The current escalatory dynamic can be traced to four primary developments:
Growing border violence. Beginning on March 30, Hamas launched weekly "Great March of Return" protests on the border to draw attention to Gaza's dire conditions, demonstrate the cost of maintaining the status quo, and divert domestic anger about the situation toward Israel. The group apparently believes that these incidents—many of which devolve into riots and include attempted infiltrations—have enabled it to regain the spotlight and may help advance its agenda. Hamas has also begun using incendiary kites and balloons to cause fires, damage agriculture, and inflict a psychological toll inside Israel. Initially an improvised tactic, these weapons have become the group's main tool, enabling it to impose costs and send a message by means that are difficult to counter and are ostensibly considered "nonmilitary."
Israeli efforts to prevent violence and terrorism. In countering the arson attacks and infiltration attempts, the Israel Defense Forces have at times targeted Hamas activists and sites.
Hamas efforts to establish a new deterrent "equation." The group has responded to recent IDF attacks by launching rockets in order to deter further strikes. This is especially notable because it marks the first time Hamas has resorted to such fire since Operation Protective Edge in 2014, leading both sides to believe that wider escalation may be imminent.
Terrorist activity by Palestinian Islamic Jihad (PIJ) and Salafi groups. Over the past few months, other groups have occasionally taken action against Israel, spurring the IDF to hit Hamas targets based on the principle that Hamas is responsible for everything that happens in Gaza. This pattern has contributed to a process of gradual escalation. In October 2017, the IDF demolished a PIJ tunnel that stretched into Israel, leading to the deaths of several of the group's operatives. Since then, PIJ has acted more aggressively, mainly by attacking IDF troops on the border. In December, rogue elements fired rockets into Israel after President Trump announced that the U.S. embassy would be moved from Tel Aviv to Jerusalem. And this May, several PIJ members were killed in a border clash, spurring the group to fire dozens of rockets. Afterward, Israel retaliated against PIJ and Hamas sites, then killed a Hamas member in another clash, leading Hamas to fire rocket salvos of its own.
More recently, events on July 14-15 and July 20-21 brought the sides to the brink of a confrontation. In both cases, IDF troops were injured during Friday border riots, and one officer was killed by a sniper on July 20. In response to these attacks and the continued use of incendiary kites and balloons, the IDF launched the largest waves of daytime strikes since Operation Protective Edge, hitting dozens of Hamas targets. Two Palestinian teenagers were killed on the first weekend, and several Hamas members were killed on the second. In response, Gaza operatives fired short-range rockets into Israel; about 200 were launched the first weekend, injuring four Israelis in Sderot.
In both cases, mediation efforts by Egypt and UN Special Coordinator Nickolay Mladenov led to ceasefires. Yet Hamas terrorist cells have continued to attempt incendiary attacks, and Israel continues to act against them, making clear it will not accept the use of that tactic.
THE ESCALATORY DYNAMIC
The common assumption is that Hamas does not seek a broader conflict with Israel—bitter memories of the price paid during Operation Protective Edge still seem to deter the group. Yet recent developments suggest that Hamas has become increasingly risk-acceptant due to a number of factors: its goal of gaining concessions from Israel to ease the "siege" of Gaza, its frustration with IDF strikes, and its desire to present itself as the defender of Gaza, especially given the losses suffered by "Great March" protestors.
The group's moves may also reflect its assumption that Israel wants to avoid another conflict as well. Hamas apparently believes that Israel has its hands full with its northern border and will not escalate in Gaza, giving the group more room to maneuver.
As a result, both sides have seemingly been trying to strike a delicate balance between two goals while using limited tools: (1) deterring, responding to, and influencing each other, and (2) avoiding major escalation. Israel's decision to close the Kerem Shalom commercial crossing on July 9 was an example of this complexity: it indicated a desire to curb Hamas violence by nonmilitary means, even though exacerbating the economic situation might worsen the security situation. Moreover, Hamas limited itself to firing only short-range rockets on July 14-15, while the IDF focused on hitting the group's infrastructure, avoiding strikes that might kill Hamas personnel. Despite their mutual restraint, however, each side's actions have demonstrated the significant escalatory effect that tactical developments can have on the broader strategic picture.
In sum, neither side wants escalation, and neither seems to believe that a broader conflict would serve its interests, yet both want to change the current situation: Hamas wants to end the "siege" and halt IDF strikes, while Israel wants to end all attacks and incursions along the border. This objective has led to actions that could produce the very outcomes they are trying to prevent. Indeed, both sides now seem to understand that a confrontation might happen soon and are preparing for it—they may no longer "do everything" to prevent war given their desire to change the status quo and respond to each other's actions.
For now, Israel's strategy seems to rest on convincing Hamas that it should rein in the violence, making clear that the IDF is not afraid of another confrontation if needed and is in fact prepared for this eventuality (e.g., see the highly publicized deployment of Iron Dome rocket defense systems in central Israel and recent IDF military exercises). The group's willingness to accept a temporary ceasefire this past weekend, without launching dozens of rockets before doing so, may reflect its understanding of Israel's willingness to enter into broader conflict.
NEAR-TERM OUTLOOK
Recent events demonstrate the challenge of managing escalation in Gaza given the territory's complex circumstances, the domestic pressures on Hamas and Israel, and the lack of "magic solutions" to the underlying disputes. As shown during Operation Protective Edge, not only is it difficult to prevent a confrontation in Gaza, it is also tough to end such a conflict once it begins.
Will the current situation lead to broader escalation? No one can really know for certain, but it will depend on a combination of factors: the military actions that both parties take; how each side assesses the other's intentions; where internal pressures push Israeli and Hamas decisionmakers; the scope and effectiveness of outside attempts to improve Gaza's economic situation; and, above all, the dynamics on the ground.
On the one hand, both sides seem determined to advance their interests, and if this state of affairs continues, one side may even decide to initiate a conflict with the advantage of surprise. On the other hand, memories of Operation Protective Edge and other factors still have a restraining effect on both sides.
For Hamas, leader Yahya al-Sinwar's background in the military wing may help the group maintain internal cohesion and prevent the political-military rivalries that have contributed to past escalation. He may even lead Hamas to make bold pragmatic decisions, though his hardline approach might also increase tension within the movement and toward Israel. For its part, Israel would prefer to continue treating Gaza as a "secondary arena" compared to the northern front, but decisionmakers will assign top priority to the strip if events require them to.
As for other players, the actions of outside actors—especially Egypt, Qatar, and the UN—can affect the situation to a certain degree. For instance, their efforts to jumpstart economic and humanitarian projects  could facilitate a wider attempt to calm the situation, since Hamas may not want to appear as if it is preventing badly needed initiatives on electricity, water, sewage treatment, and other matters.
Yet such projects are by no means a surefire way of preventing the next confrontation. As discussed in Part 1, a central conclusion of this analysis is the necessity of addressing not only economic problems, but also the other factors that have been driving escalation and major conflicts in Gaza for ten years now, including constant military friction at the border, Hamas's apparent inability to ensure a monopoly over the use of force in and from Gaza, deep distrust and fundamental ideological differences between the two sides, ongoing communication problems, and a tendency to miscalculate.
Realistically, it is doubtful that Gaza will enjoy complete quiet under the current circumstances. Yet those who want to prevent escalation should focus not only on the tactical problems and the more-intractable strategic issues (e.g., internal Palestinian reconciliation; a lasting ceasefire with Israel, or hudna; dramatic turnaround in Gaza's economic conditions; etc.), but also on the "middle layer" mentioned above. So long as Hamas controls Gaza, this means reducing distrust between the two sides, establishing reliable and immediate channels of communication and coordination, reducing military friction, decreasing tensions between Gaza's militant groups, and, most important, shaping an economic and security reality that both sides can live with—even if that means setting aside their ultimate strategic and political goals for now. Like the tactical and strategic issues that bookend them, these "middle" problems are not easy to solve, but any serious effort to manage escalation must address them.
Maj. Nadav Ben Hour, IDF, is a visiting military fellow with The Washington Institute.