Iraq's Delicate Balancing Act With Iran and the U.S.
Also published in
Wall Street Journal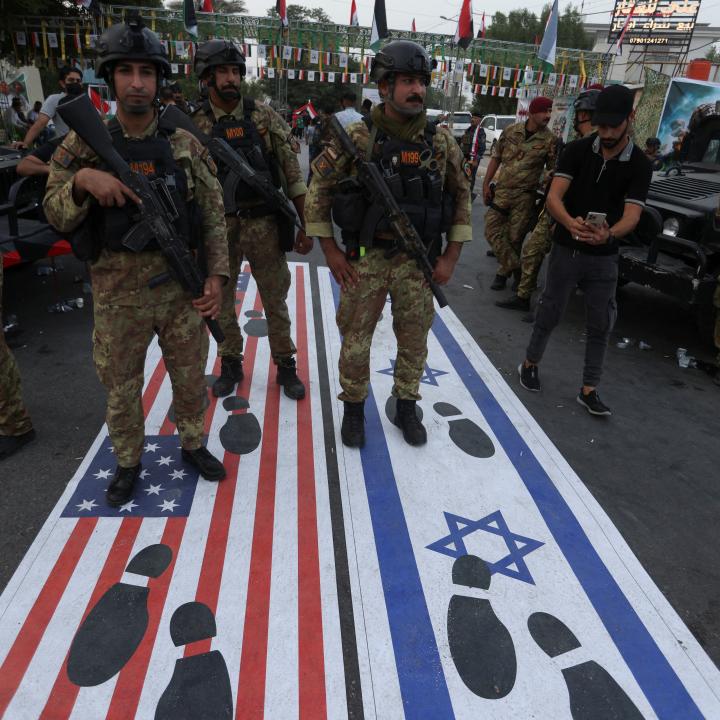 Despite reassuring U.S. officials during recent meetings, it is unclear whether Prime Minister Sudani can indefinitely placate an angry public or prevent Tehran's militia proxies from further escalating the situation.
The war in Gaza has inflamed Iraq, but sentiments are more nuanced than the country's sectarian divisions might suggest. Some Shiite militias have intensified their attacks on America's presence in Iraq, claiming responsibility for a series of rocket and drone strikes on U.S. military facilities since the war began. Not all these militias, however, are eager for a full-scale confrontation with Washington, and even less so on behalf of Hamas, a Sunni Islamist group. Officials and militias more in line with Prime Minister Sudani's position would rather tap into Iraq's $153 billion annual budget, expand their networks of cronies and supporters, and entrench their power. In reality, they have little sympathy for the Palestinian cause, which they associate with Sunni dictator Saddam Hussein, who persecuted Shiite dissent at home while supporting the families of Palestinian suicide bombers. Since the 2003 invasion, the number of Palestinian refugees in Iraq has dropped from about 34,000 to fewer than 10,000 because of attacks and persecution by militias...