Iranian Reactions to the Wagner Standoff in Russia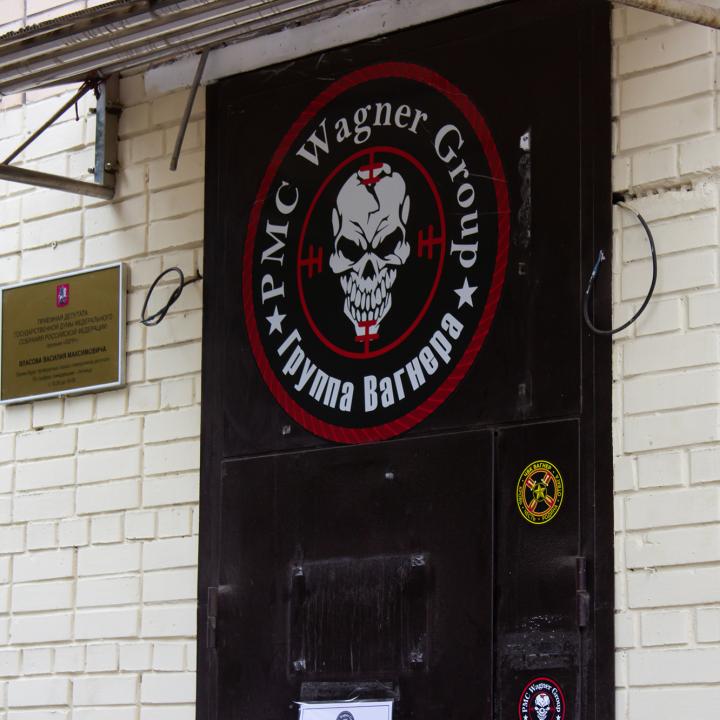 Iranian officials are keenly aware that Putin's crisis parallels their own vulnerabilities, so they will likely step up their efforts to cement the bilateral security relationship and obtain Russian weapons and technology.
As units from Yevgeny Prigozhin's Wagner Group motored up the M4 highway toward Moscow on June 24, Iranian media followed the spectacle anxiously, wondering whether foreign actors were behind the move, whether the rebellious military contractors would be able to reach Moscow, and whether Vladimir Putin's reign would survive the humiliation. Hardline media such as the Tasnim News Agency, affiliated with the Islamic Revolutionary Guard Corps, were quick to draw an analogy between the Wagner insurrection and the so-called "hybrid war waged by the conspiring West and NATO" against the Iranian regime, suggesting civil wars were being instigated in both countries. IRGC-affiliated media laid out elaborate scenarios to back this theory, including one in which Wagner members were supposedly fooled by a NATO "media disinformation trap" that persuaded them to turn their guns against their government. Indeed, various outlets expressed concern that the episode primarily served Ukrainian and Western interests.
Hardliners also accused Iran's domestic reformists and their media supporters of prematurely siding with Prigozhin against Putin. The managing editor of Kayhan—Hossein Shariatmadari, who was placed in that post by Supreme Leader Ali Khamenei—pointed his finger at reformists, harshly criticizing them for undermining the regime by "supporting" Prigozhin's short-lived march toward Moscow. Notably, he likened it to their past support for the 2015 nuclear deal.
Hardliners seemed especially alarmed by the sight of armed Russians quickly mounting a surprise challenge that briefly threatened Russia's seemingly invincible central government; the possibility of internal Russian collusion with Prigozhin worried them as well. In their view, the Iranian people and disenchanted military and security personnel might be inspired to adopt similar tactics in order to jumpstart the longstanding struggle against the regime in Tehran. Accordingly, after framing the Wagner insurrection as a Western plot to undermine Putin and contain Moscow's military might, most regime media expressed relief that Putin had "skillfully" thwarted the threat and survived the episode unscathed.
Hardline commentators have gone so far in supporting Putin against "NATO-led plotters" that even some conservatives have urged a more balanced approach. For instance, outspoken former parliamentarian Ali Motahhari criticized Iranians who "tie the nation's interests to those of Russia" and called for a return to the past revolutionary policy of non-alignment, as reflected in the old motto "no to West, no to East."
These days, however, Iranian leaders openly talk of their desire to take sides with Russia and China in a "new multipolar world order" to the detriment of the United States. They also want to get a good return on their political investment in Putin's Russia, highlighted by their provision of Shahed suicide drones and ammunition to Moscow for use against Ukraine. In particular, they want Russia to help improve Iran's weapons programs and deliver a promised fleet of advanced Su-35 fighter jets.
It therefore came as little surprise when President Ebrahim Raisi and Foreign Minister Hossein Amir-Abdollahian phoned their Russian counterparts one day after the Wagner "protest march," voicing Tehran's support for "Russia's national sovereignty" amid the threat of rebellion. Likewise, Armed Forces General Staff commander Maj. Gen. Mohamad Bagheri called Russian defense minister Sergei Shoigu on June 28 to convey his support, ask for assurances about the state of affairs in Russia, and invite him to Tehran—though this visit might not happen anytime soon.
In the longer term, the incident will no doubt remind Tehran that having a powerful foreign ally like Russia should not be taken for granted. Iranian officials will likely step up their entreaties for Russia's promised weapons and technologies. Gen. Ahmad Reza Radan, head of the Law Enforcement Command, has already been dispatched for a rare visit to Moscow to discuss bilateral security cooperation. On June 28, he and influential Russian National Guard (Rosgvardiya) commander Viktor Zolotov discussed "arms and ammunition, the fight against terrorism, drug trafficking, and destabilizing security threats." Notably, Rosgvardiya was formed in 2016 for the express purpose of cracking down on Russia's growing street protests, so Radan and Zolotov's meeting is a further sign that the two regimes will draw even closer together in an effort to boost their mutual survival. As a Kayhan columnist wrote on June 27, "A blow that fails to kill you will make you even stronger."
Farzin Nadimi is a senior fellow with The Washington Institute.