Humanitarian Aid and the Biden Administration: Lessons from Yemen and Syria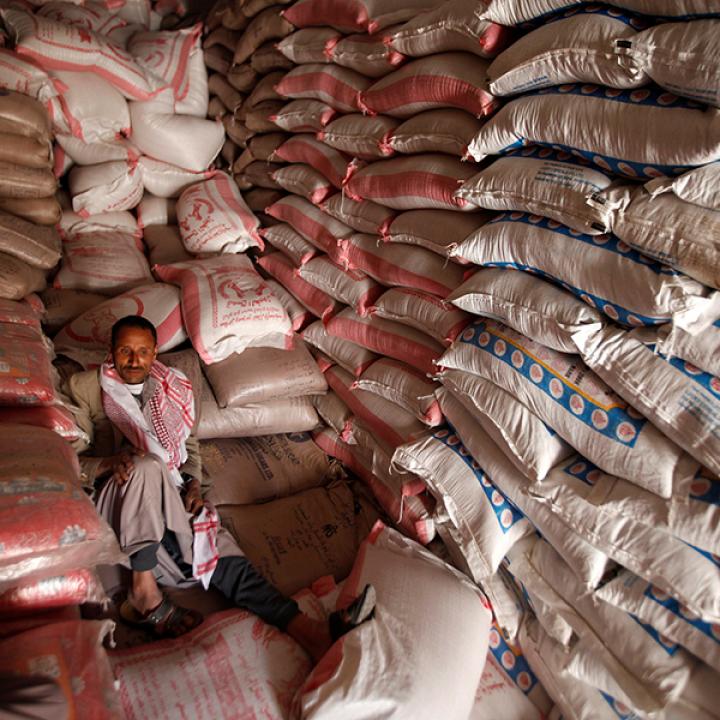 Watch a conversation with veteran NGO practitioners with deep experience in humanitarian efforts in Syria and Yemen as they discuss lessons for the Biden administration's approach to humanitarian aid.
Given their complexity, long duration, high levels of violence, and unprecedented amounts of required aid, the wars in Syria and Yemen are substantially changing how humanitarian actors and multilateral agencies go about their work of providing emergency assistance to civilians in need. In effect, they have had to cope with multiple obstacles and create new systems as they go, often scaling up operations rapidly and creatively without a break in the fighting to step back and assess. Meanwhile, the UN role has been essential but heavily criticized, and the risks of aid provision have spiked as donor countries become engaged in the conflicts themselves and local actors repeatedly disrupt humanitarian operations.
To discuss how the field of humanitarian assistance has been altered by these conflicts and how the incoming Biden administration will need to take these long-term effects into consideration, The Washington Institute hosted a virtual Policy Forum with Jan Egeland, Emma Beals, Alex Harper, and Jomana Qaddour. The conversation was moderated by Institute fellows Elana DeLozier and Charles Thépaut.
Jan Egeland is secretary-general of the Norwegian Refugee Council, where he leads humanitarian operations involving some 14,000 relief workers and 9 million people in need across the world. Among his numerous other distinguished posts, he served as undersecretary-general for humanitarian affairs and emergency relief coordinator at the UN, where he spearheaded reform of the global humanitarian system (2003-2006), and was later named special advisor to the UN mediation effort in Syria and chaired the twenty-three-nation Humanitarian Task Force (2015-2018).
Emma Beals is a senior advisor with the European Institute of Peace and a nonresident scholar with the Middle East Institute in Washington. Cofounder of the newsletter Syria in Context, she has reported for a wide range of publications and worked as a researcher and policy advisor for think tanks, international NGOs, and UN agencies, with a particular focus on peace-building, refugee return, reconstruction, humanitarian aid, and related issues.
Alex Harper has spent the past three years working as a humanitarian analyst for Mercy Corps, focusing on Yemen and other parts of the Middle East. Previously, he conducted analysis and research for a range of regional institutions and humanitarian organizations, covering Lebanon, Syria, and Yemen.
Jomana Qaddour is a nonresident senior fellow with the Atlantic Council, where she leads the Syria portfolio. She is also a member of the UN-facilitated Syrian Constitutional Committee and cofounder of Syria Relief & Development, a humanitarian organization working in the northwest part of the country.
The Policy Forum series is made possible through the generosity of the Florence and Robert Kaufman Family.