The Future of the Kurdistan Region of Iraq
Mosul, Economic Crisis, and Self-Determination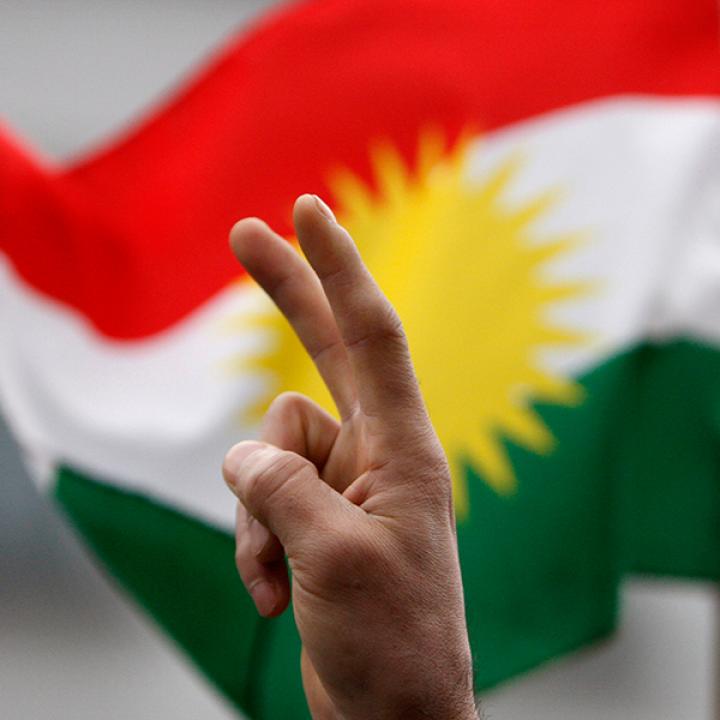 A senior foreign policy advisor to Iraqi Kurdish President Barzani discusses the state of U.S.-Kurdish military cooperation, the situation in Iraq and Syria, Kurdistan's economic needs, and the region's future.
On February 8, Hemin Hawrami, David Pollock, and Michael Knights addressed a Policy Forum at The Washington Institute. Hawrami is a foreign policy advisor to Kurdistan Region President Masoud Barzani and a senior member of the Kurdistan Democratic Party. The following is an excerpt from an edited transcript of his speech; to read his full remarks, download the PDF or watch video of the event above.
When the Islamic State (IS) occupied Mosul and attacked the Kurdistan Region, Kurdish forces developed a three-part strategy to halt their advance, roll them back, and ultimately defeat them. Through the efforts of Peshmerga units with the aid of U.S. and coalition forces, Kurdish forces are currently rolling back IS in Iraq and have reclaimed 27,000 square kilometers; 1,603 Peshmerga have been killed in this effort and over 8,000 have been wounded. The Peshmerga and the Security Council of the Kurdistan Region under the leadership of Mr. Barzani have played a crucial role in defeating IS. Just today, a terrorist network in Erbil was arrested. This is an ongoing battle, and achievements against IS to date are significant.
Mosul is the key to defeat and destroy IS. While Ramadi and Raqqa are important, Mosul is the proclaimed caliphate's largest city and capital, providing IS with a safe haven, revenue streams, and resources. Peshmerga forces control the northern, eastern, and western flanks around Mosul and require only one week's notice to launch operations. The Kurdistan Regional Government (KRG) maintains daily contacts with its Iraqi partners, and there is an agreement to use Makhmur as a launching pad for Mosul operations and incorporate Iraqi brigades. Makhmur provides crucial proximity to the al-Qayyarah area. Last week, Peshmerga forces with support from local tribal Arabs liberated two nearby strategic points, Kudu and Karmudi. This will help pave the way for the upcoming Mosul operation.
The Ramadi operation is still ongoing, and it requires the continued involvement of Iraqi security forces. While there are talks of positioning 4,500 of these troops in Makhmur, the key question for Mosul is the political side of the operation, which includes the post-liberation administration of Mosul and determining the role of Sunni fighters and Popular Mobilization Units. Moslawis need guarantees that the mistakes furthering sectarian conflict, such as what happened in the Tikrit and Dilawri operation, will not be repeated.
The IS presence in Mosul threatens all of Iraqi Kurdistan. At the same time, the economic crisis in Iraqi Kurdistan threatens the region's counter-IS efforts. Peshmerga forces have not been paid since September, and the KRG is unable to bear the financial costs of the war, including transportation, logistics, food, and medical services. Operations in Sinjar, for example, are funded by a wealthy individual in Dahuk, not the government. Boots on the ground are needed to retake Mosul, and Peshmerga forces are the most reliable in the region. The KRG economic situation, however, hinders their capabilities. Kurdish representatives are in Washington seeking to coordinate emergency funds for the war against IS.
While acknowledging governance and economic mistakes, one can see that the economic situation was worsened by three main factors: the Iraqi government's February 2014 decision to cut Kurdistan's budget, the dramatic drop in oil prices, and the impact of accommodating 1.8 million internally displaced persons (IDPs) and refugees. If oil prices were $67 per barrel, the government of Kurdistan would have $1.3 billion in revenues a month, enough to cover its expenses. Additionally, while we receive some support for 300,000 refugees, there is little international support for IDPs, and this hurts local host communities. Among other complications, refugees and IDPs require medical services that are in high demand by wounded Peshmerga, forcing some soldiers to travel to Turkey for treatment.
For Kurdistan to face IS and other problems, we need support from our international partners...