Fighting Jihadists By, With, and Through U.S. Partners:
Lessons Learned and Future Prospects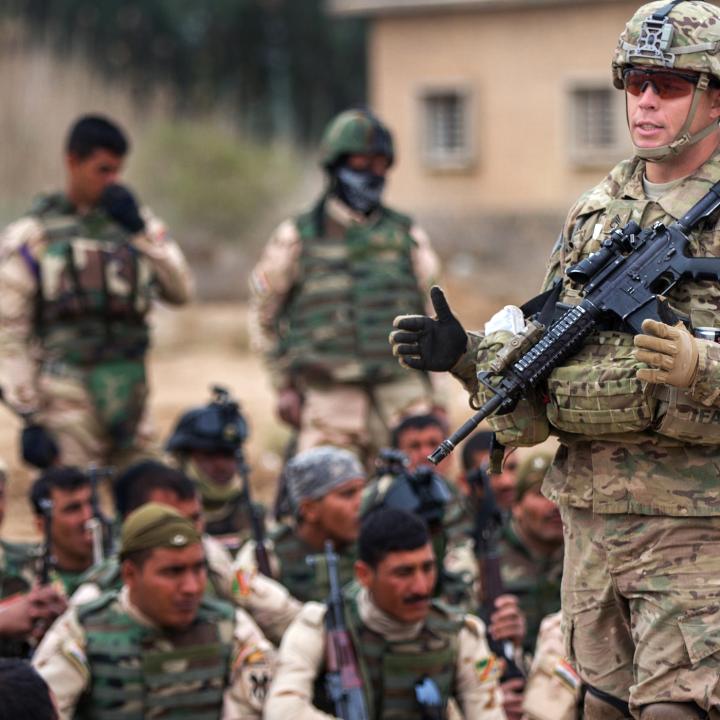 Special forces have succeeded especially in such missions, but any BWT effort requires some U.S. ground presence to achieve its goals.
As part of its bid to end Middle East "forever wars," the United States has employed a "by, with, and through" (BWT) doctrine for fighting jihadist adversaries. Such operations rely on local partner forces to assume the bulk of the hard ground combat, sometimes with U.S. accompaniment, while American advisors provide support through training, intelligence, heavy air and artillery assets, equipment, funding, and logistics. BWT missions have seen success over the past two decades in theaters such as Iraq (with the Counter Terrorism Service), Syria (with the Syrian Democratic Forces), and Somalia (with the Danab Brigade). But they do not succeed on their own and must be guided by several principles, including a serious U.S. commitment, alignment of American and partner interests, and strong interpersonal relations between advisors and local actors.
In this tightly argued Policy Note, military analyst Ido Levy emphasizes the particular success of U.S.-created special forces in missions against jihadist forces. But he cautions that BWT efforts cannot thrive without some U.S. ground presence and, as occurred in Afghanistan, would likely fail amid an outright American withdrawal.